I was sitting next to two people at a restaurant recently and it was impossible not to overhear their conversation as they discussed their wine selection. "They have rosé – I love rosé!" Not surprisingly, they both got the rosé, while I sat there wondering what exactly they were expecting in that glass and whether it would live up to their expectations. They had asked the waiter about choosing their wine – no wine list was consulted – and rosé is not a varietal, so it was impossible to know if it would actually suit their tastes. It can be crisp and dry, sickly sweet, a balanced off-dry or anything in between.
I also love rosé, but I would have had A LOT more questions. My favourite rosé wines tend to be from the South of France. I love my pink wines very crisp and very dry. I love to pair them with light, summer dishes or to sit back on the patio with a glass of good rosé and a fun summer read. It's my jam, as long as it's not too sweet or, well, jammy.
That's not to say I can't enjoy a well-made off-dry (slightly sweeter) style – sometimes summer events just call for those. I recently tried the Remy Pannier Rosé d'Anjou at a tasting and was very impressed with this affordable French find ($15.20 at the LCBO). There was strawberry and lime on the nose and lots of sweet, candied strawberry on the palate. We tried this both at room temperature and chilled and while the nose was more muted when the wine was served at a lower temperature, I found the fruit much more vibrant. A pleasant sipper for those looking for a well-made and affordable off-dry option.
Ontario also has some pretty great options for rosé, although it's always wise to ask questions about what's going to be in your glass. Because, like with any region, there are going to be differences in quality, taste profile and brix level. Want a super sweet summer sipper? Girls Night Out has you covered. Want something more subtle? Let me help you out!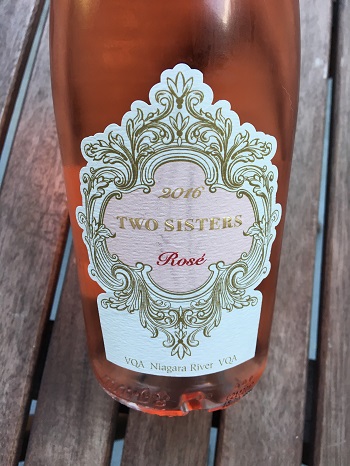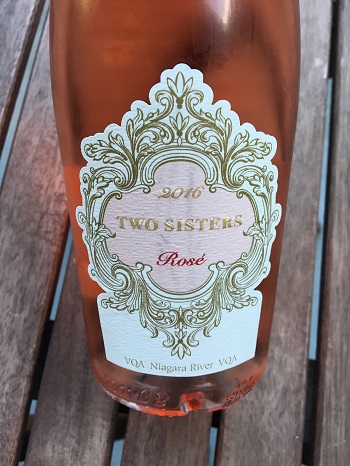 Two Sisters Vineyard makes some on Ontario's best wines – and that shows in their price points. If you're looking for a bottle under $20, this is not the winery for you. That said, I consider their 2016 rosé well worth the money. With watermelon, cherry Lifesaver and a bit of citrus on the nose, this wine smells like summer. And with hints of watermelon, peach and strawberry on the palate, it tastes a bit like summer too. A well-made wine that will be perfect on your patio.
Another Ontario favourite in our house is Chateau des Charmes (CDC) and their always impressive collection of rosé wines. We received a sample of their 2014 Rosé sparkling wine, which is made in the traditional method with Pinot Noir and Chardonnay grapes, and Shawn liked it so much that he picked up a bottle for our anniversary in June. This is everything I love about pink bubbles – crisp, refreshing with notes of summer fruit on both the nose and palate. And given the quality – two years on lees, disgorged by hand – you're getting a very well-made product at a very reasonable price ($29.95 at the LCBO). We expect to pop a lot more CDC corks this summer.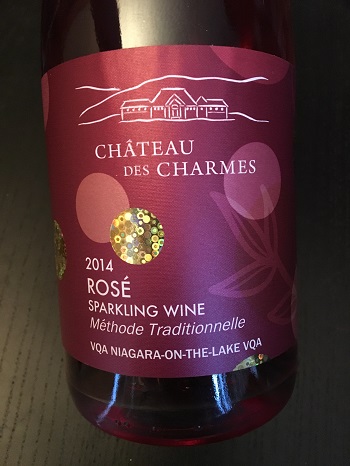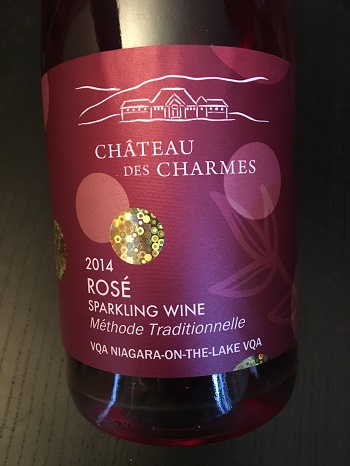 Last year, we were all about CDC's Rosé 2015 Cuvée D'Andrée, which is their estate grown and bottled still rosé, which is made from 100% Pinot Noir, so I was excited to check out the 2015 vintage. It didn't disappoint. CDC has managed to make high-quality wines affordable and this easy-drinking pink sipper is perfect on the patio or on your dinner table paired with summer favourites like salmon or barbecue.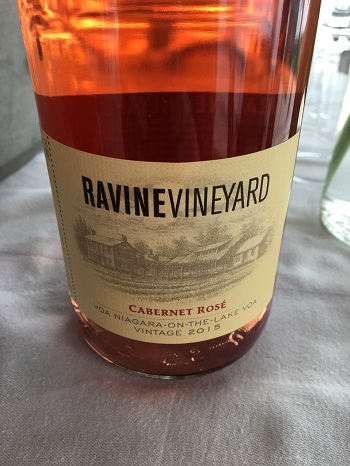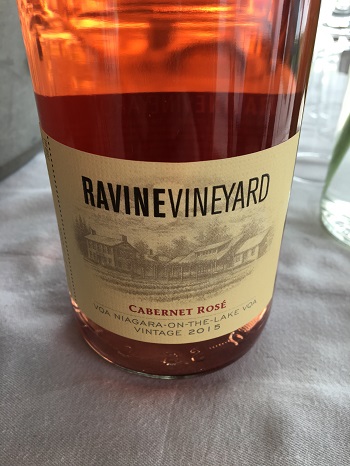 Ravine Vineyard's 2015 Cabernet Rosé was a recent purchase after having it as part of the Sip and Sizzle Niagara pairings. This well-made, very balanced dry wine is 100% Cabernet Franc, so the flavour profile is slightly less fruit-forward, but there are still notes of strawberry and tart cherry to keep this summer-friendly. We enjoyed this with slightly-sweet chicken wings recently and were quite pleased with the pairing.
Southbrook Winery sent a sample of their 2016 Seriously Cool Rosé and Shawn and I were eager to check it out. The Seriously Cool range of wines provides a less expensive alternative to some of Southbrook's higher-end and organic wines. They tend to be well-made and balanced at a price-point that the average consumer can easily afford. They also have one of the most eye-catching labels out there. Luckily, the wines tend to hold up, so you won't walk out with a wine you chose for the label and end up disappointed in this case. Lots of strawberry and peach on the nose and palate for this easy-drinker, which, while dry, might come off a tad sweet for someone who likes a more austere rosé. Shawn and I both approved, though, as we enjoyed it alongside salmon burgers on our patio.
Whew! A lot of rosé in my glass recently and I'm sure there's more to come as the summer progresses. Do you have a favourite pink wine? Share your thoughts in the comments or on social!