It's been a crazy busy few months as I balance work on the book I'm writing with the launch of Krista Lamb Communications.
It's an exciting time with lots of balls in the air, but I've still done my best to taste as many new wines and cocktails as possible. I hope you're following along with me on Instagram for more consistent updates, but I've compiled a few recent selections below.
And a huge thanks to the amazing wine community who continues to support me as I pursue so many different projects. Wine holds a very special place in my heart, but as I work to balance the body and soul parts that make up the name of this blog, it's great to know that my friends in wine continue to cheer me on!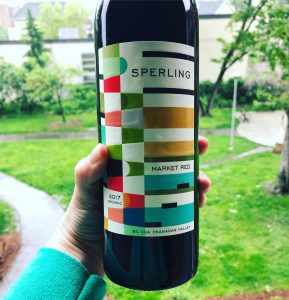 Sperling Vineyards 2017 Market Red – I really enjoy the wines from this Okanagan Valley vineyard. Sperling produces excellent wines for their price point and this Market Red is no exception. Medium-bodied and dry, this one has a great mouth feel and is a lovely mix of deep red fruit and soft spices. It was a great pairing for roasted chicken and a summer salad.
Longshot 2017 Pinot Grigio – This California Pinot Grigio is full of flavour, with lots of green apple and some lovely citrus on the palate. This is a bold, easy-drinking wine that would be nice on the patio or at your friend's backyard barbecue. Shawn and I also tried the Longshot 2017 Cabernet Sauvignon, which is a bit heavy for a summer sipper, with spicy notes and lots of bramble and dark chocolate. Still, another great party option – especially as the evenings get cooler.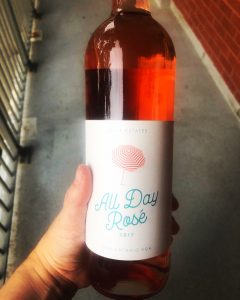 All Day Rosé from Huff Estates – It was a steamy day when we cracked open this summer sipper from Prince Edward County (even my lens was foggy from the humidity!). This rosé is a little on the sweet side for my tastes, but it's a fun patio wine for a hot summer day. This is a really fruit-forward on the palate with notes of watermelon and mango.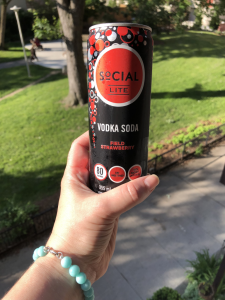 Social Lite Vodka Soda – Field Strawberry – I've talked a lot about Social Lite over the years, and with good reason. I love that this Canadian brand makes a sugar free option without artificial flavours. I've bought a lot of their Field Strawberry flavour over the summer and it has been such a great go-to when I want a cooler, but not a sugar bomb. When people ask me what's in my fridge, it's a good bet that you'll find a few cans of this.
This is just a very small selection of the wines that I've reviewed on my Instagram this summer – be sure to head over to @kristavino and check out even more of my summer selections.
And be sure to share your summer favourites with me, post them in the comments or on social media!