My passion for science and research has led me to a career in healthcare-focused communications. Below are links to some of my work in this area.
The Diabetes Canada Podcast
I host and produce the Diabetes Canada Podcast. Get updates on the latest diabetes research, hear stories from those living with the disease, and find out what you can do to make a difference.
Listen here: iTunes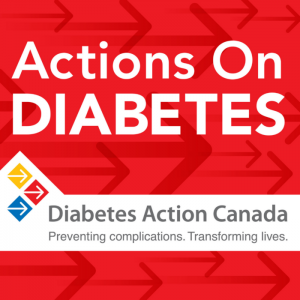 Actions on Diabetes Podcast
Each episode of the Actions on Diabetes podcast includes a discussion between myself and a Diabetes Action Canada researcher and Patient Partner about a topic of interest in patient-oriented research.
You can listen and subscribe to the podcast on Apple Podcasts or Spotify.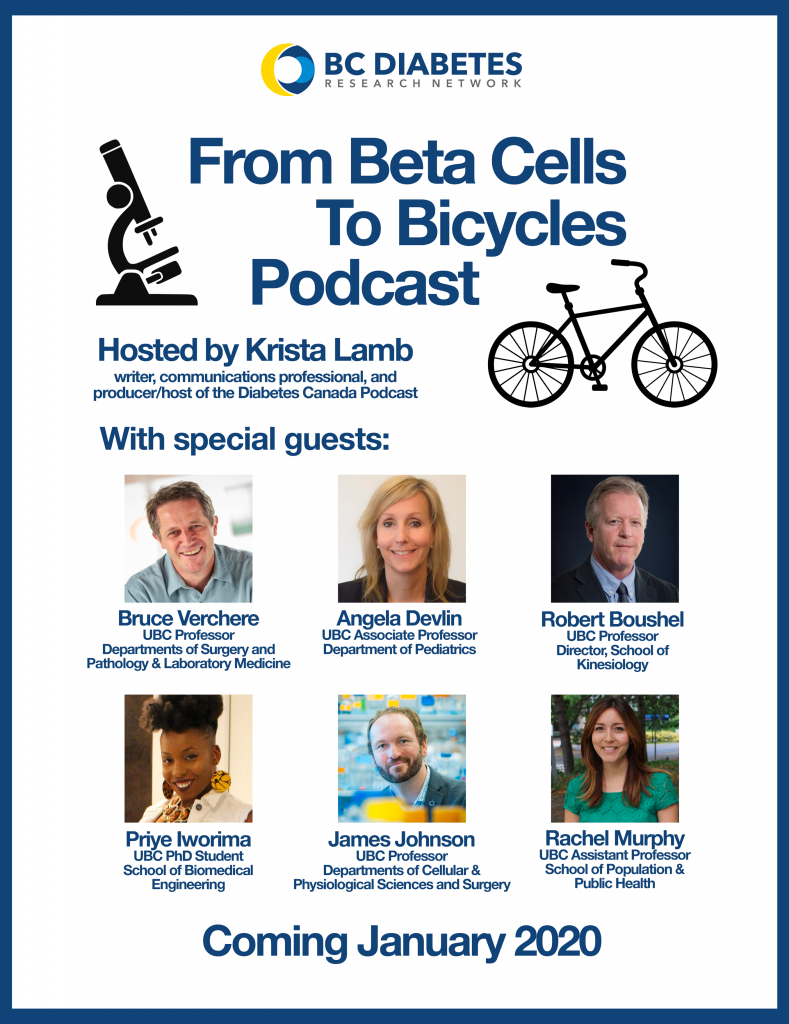 Diabetes: From Beta Cells to Bicycles Podcast
I hosted and produced this podcast mini-series with the BC Diabetes Research Network. It highlights six of the researchers in their network and the ways they are supporting better health for everyone with diabetes in British Columbia and across the country.
On Medium, you can find my personal musings on all things science, chronic illness and more.
Personal Journalism
The New Family: Reunited with her 10th grade boyfriend
Diabetes
Is hybrid closed loop right for you? 
Life inside the loop – DIY systems in type 1 diabetes
Program provides relevant support for older adults with diabetes
Moving Beyond Just Sex and Gender
Ensuring the Future of Patient-Oriented Research
New Algorithm Will Help Improve Health Care for People with Type 1 Diabetes
The Economic Burden of Inpatient Treatment of Foot Ulcers in People with Diabetes is Unacceptable
National Diabetes Repository a game changer for research
Experts Living with Diabetes at the Heart of Diabetes Action Canada Study
Discovery Grant Awardee: Dr. Gareth Lim
Education and foot care program helping seniors live healthier with diabetes
How the patient voice is transforming database research
Taking steps in the right direction to prevent diabetes-related amputation
Patient-Oriented Research in the Spotlight for Diabetes Awareness Month
New study from Diabetes Action Canada researcher highlights increase in diabetes-related amputation in Ontario
Canadians with diabetes deserve a life free of fear
Diabetes Action Canada Patient Partner Spotlight
Research Profile – Dr. John Schertzer
Research Profile – Dr. Jenny Bruin
Orbis Canada
Dr. Lesya Shuba brings brighter futures to children with glaucoma
Dr. Simon Holland – A lifetime of service
How an Orbis surgery transformed a future
Thirst for knowledge fuels Orbis volunteer
Stem Cell Research
Losing Patience: Ontario patients support stem cell research – now they need help navigating to real treatments
Unregulated stem cell treatments raise concerns
Regenerative Medicine: Moving closer to the clinic and commercialization
Research Profile – Dr. Gordon Keller
Research Profile – Dr. Bernard Thebaud
Research Profile – Dr. Marc Jeschke
Research Profile – Dr. Penney Gilbert
Research Profile – Dr. Maryam Faiz
Research Profile – Dr. Cindi Morshead
Research Profile – Dr. Michael Laflamme
Research Profile – Dr. Manoj Lalu
Research Profile – Dr. Phillip Karpowicz
Other Assorted Writing