It's hot in the city these days, so Shawn and I have been experimenting with some alternative options for patio and cottage sipping. We have to balance a lot of things—he prefers beer, I don't like to drink anything super sugary and neither of us has the time to make anything super complicated.
This year, we've had the opportunity to sample a few options that we wanted to share with you for days when wine may not be at the top of your wishlist (I rarely have those days).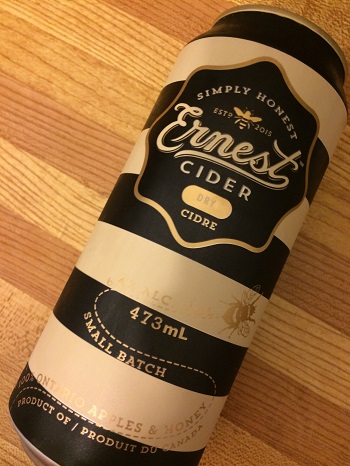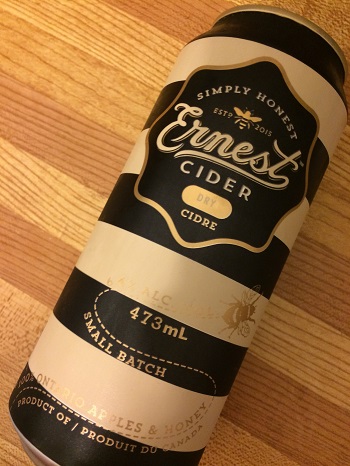 Ernest Cider – I like to have the occasional cider as an alternative to beer or wine. It's a great option at pubs or restaurants where the house wine sounds dodgy, and with so many great Ontario craft options, I usually have some interesting selections to choose from. Ernest Cider impressed me with its adorable packaging, but I was much more interested in what was in the can and that was quite good too. A little sweeter than the bone dry cider I usually prefer, this had a more natural sweetness from the addition of local honey and some cane sugar so it wasn't a sugar bomb. Shawn and I both enjoyed this one, as the apple really comes through and the carbonation is nice and crisp. We'd both have this again on a patio.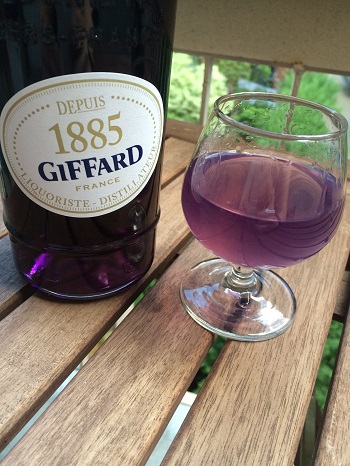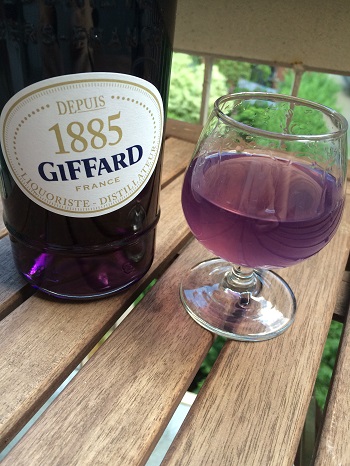 Social Lite Vodka Cocktails – I like a cocktail once in awhile too, but I don't like having sugar-sweetened drinks if I can avoid them. Social Lite understands that not everyone wants something sweet, so this Toronto-based company developed their line of sugar-free cocktails to appeal to health-conscious sippers like Shawn and I, who want a convenient cooler without all the sugar. First things first, these are not sweet, so if you're hoping to replace a sugary cooler, this will throw you off. For us, it took a minute to adjust to the flavour, as both the lime and ginger and the lemon cucumber mint flavours seemed a bit bitter on first sip. But once your palate adjusts, they are a really nice sipper. We both preferred the lime and ginger (I'm not a cucumber fan at all, so this is more about my preferences than the quality of the drink) and are thinking these will be our cottage coolers of choice moving forward.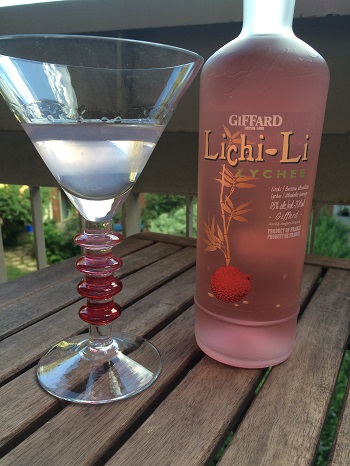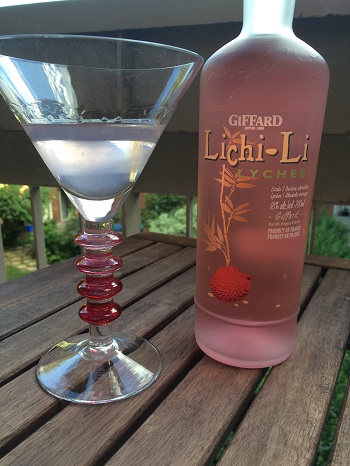 Giffard Liquers Crème de Violette and Lichi Li– So first I tell you I avoid sugar-sweetened beverages and then I suggest syrups? Yep. Because with a liqueur you can get a pop of flavour without a huge amount of sugar and I like the ability to play around to make a slightly-sweet drink that will be fun and summer-ready. Shawn can't handle lychee scent or flavour at all (he asks me to keep my lychee martinis on the other side of the table at restaurants), so I was on my own to try this one. And I liked it. I made a Lichi Martini with 1.5 oz vodka, ½ oz of Giffard Lichi-li and some fresh lime juice to taste. I found it a little strong, so I cut it with a bit of diet ginger ale. The drink was pink and fun, but not too sweet..
With the Crème do Violette, I made a Violet Gimlet with 2oz of dry gin, ½ oz of Giffard Crème de Violette and 1 oz of fresh lime juice (they suggest lime cordial, but I wanted something with less sugar). It was pretty good, but a bit strong, so we again cut this with a bit of diet ginger ale to taste. Shawn and I had fun making these easy-breezy cocktails and I look forward to playing around with these syrups even more over the summer!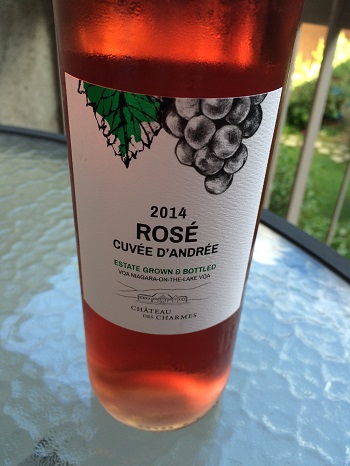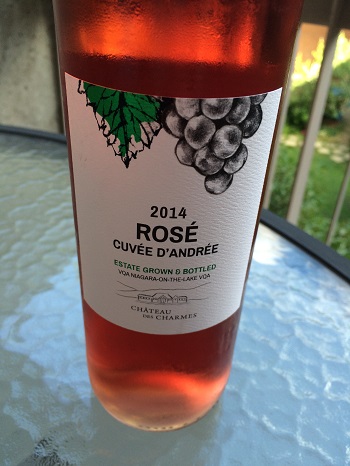 Chateau des Charmes – 2014 Rosé Cuvée D'Andrée – I couldn't resist adding in a wine to this list because my honest-to-goodness go-to summer sipper is usually rosé and this is a really good one. With strawberry, lemonade and oranges on the nose and lots of ripe fruit on the palate, this Pinot Noir rosé is bright pink and bursting with flavour. We have already gone through two bottles and the summer is only just starting. It's perfect for a night out on our patio, pairs well with just about everything and is a fun option to bring to a barbecue—especially at a $16 price-point.
So what are you sipping this summer? Do you have a go-to cocktail without all the sugar? Share your suggestions in the comments or on social!
*We received these products as samples, but our opinions are all our own.