It makes me smile when I look back at my April tasting notes because my cup truly runneth over with great wine finds. It's especially surprising when you consider that this was the month where I took a few 'dry' weeks, but those were followed by large tasting events (and lots of spitting). It was also my birthday month, so Shawn and I opened a few of our better bottles to celebrate over that week (no spitting there). The results below showcase just a few of the best, as I think I'll save my California Wine Fair finds for a separate post.
Birthday Wines: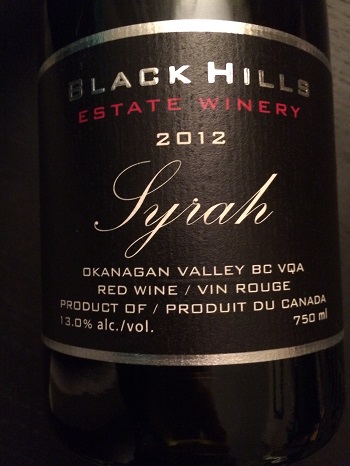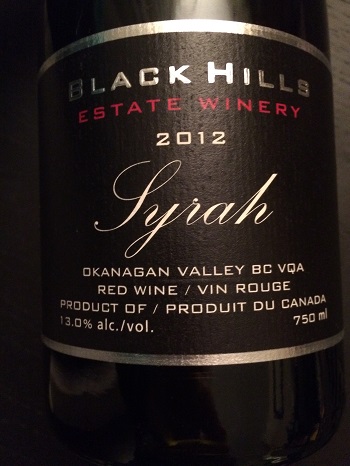 I confess that I didn't open any bottles on my actual birthday (I went to dance class instead), but that week Shawn and I did open two fantastic wines on other nights: Taittinger Brut Reserve Champagne, which is a lovely example of a great Champagne – strong, fast bubbles, notes of green apple, peach and almond and just an overall well-made sparkler.
Black Hills Estate Winery 2012 Syrah—This B.C. wine came highly recommended and it did not disappoint. With black pepper, chocolate and plum on the nose and spicy, peppery plum on the finish, this wine would be a great accompaniment to earthy pasta dishes or red meat. We also very much enjoyed it all on its own.
Malbec World Day:
On April 17 we celebrated Malbec World Day with the lovely iYellow Wine Club crew and a nice selection of affordable (and easily available) wines. With some of the best mushroom risotto I've ever eaten on hand to help showcase what to pair with Malbec, this event had lots to offer. My favourites? Susana Balbo 2013 Malbec, which had a rich mouthfeel with dark, spicy berries and a good structure. The oak worked well here and the result is a good, food-friendly wine.
We also really enjoyed the 2014 Trivento Amado Sur, which had vanilla, smoke and cherry on the nose and a nice fruity richness on the palate. Another good food wine that was also very drinkable.
California Dreaming: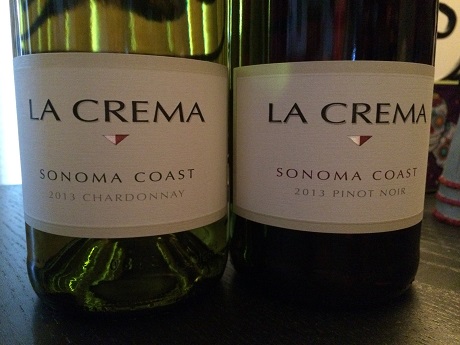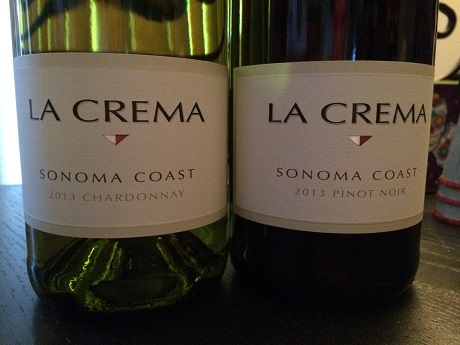 La Crema 2013 Sonoma Coast Chardonnay and 2013 Pinot Noir –  Confession: I didn't expect to like the La Crema Chardonnay all that much. As a general rule, I prefer California Sauvignon Blanc over Chardonnay, but I am always willing to give a wine a chance and this worked out well. This wine had lots of yellow apple, Meyer lemon and pineapple on the nose and had buttery apple notes on the palate. It would have paired perfectly with mac and cheese or fettucine alfredo or anything with a bit of buttery sauce. But this wasn't a wine where the oak was overpowering and I enjoyed it as much the following day as the first fresh glass (possibly even more).
The La Crema Pinot Noir was quite nice and a little more subtle when compared to California's bigger, more alcoholic Pinot. I had a glass on a night when Shawn was out and left him a note saying he should try it soon lest I drink it all without him. In the end, we both enjoyed this food-friendly, earthy wine with its lovely red berries and smoky chocolate flavours.
Thinking Pink:
I had a chance to taste through a wealth of rosé recently and there were many I'd love to mention, but I'll start with three that have been on my mind quite a bit since the tasting.  Taittinger appears here again because, while it's mostly out of my budget, it's worth the splurge. The Prestige Rosé is a well-made rosé champagne with tight, fast bubbles and a hint of spiciness that worked well with the raspberry and current notes. A delightful wine with lively acidity to save for any celebration where pink bubbles are called for.
Fielding Estate 2015 Rosé – In my haste to get to another event, I almost didn't try this Ontario rosé and that would have been a shame, because it's one that I keep going  back to and thinking how much I'd like to have it again—on a sunny day while sitting on a patio and without a spittoon on hand. This light-pink sipper has peach, strawberry and citrus on the palate and just screams out for summer sipping.
Campo Viejo Rioja – A Tempranillo-based rosé, this was a surprising treat with lots of big, ripe red fruit on the nose and a very balanced palate featuring notes of red apple, mango and lychee. I'll be looking for a bottle to add to my patio sippers this summer.
Whew! That doesn't even include the stand-outs from County in the City and the California Wine Fair, so watch for those soon. What were your favourite wines last month? Share them in the comments below or on social.
*Some of the wines I tried were samples or tasted at events where I was a guest. All of my opinions are my own.