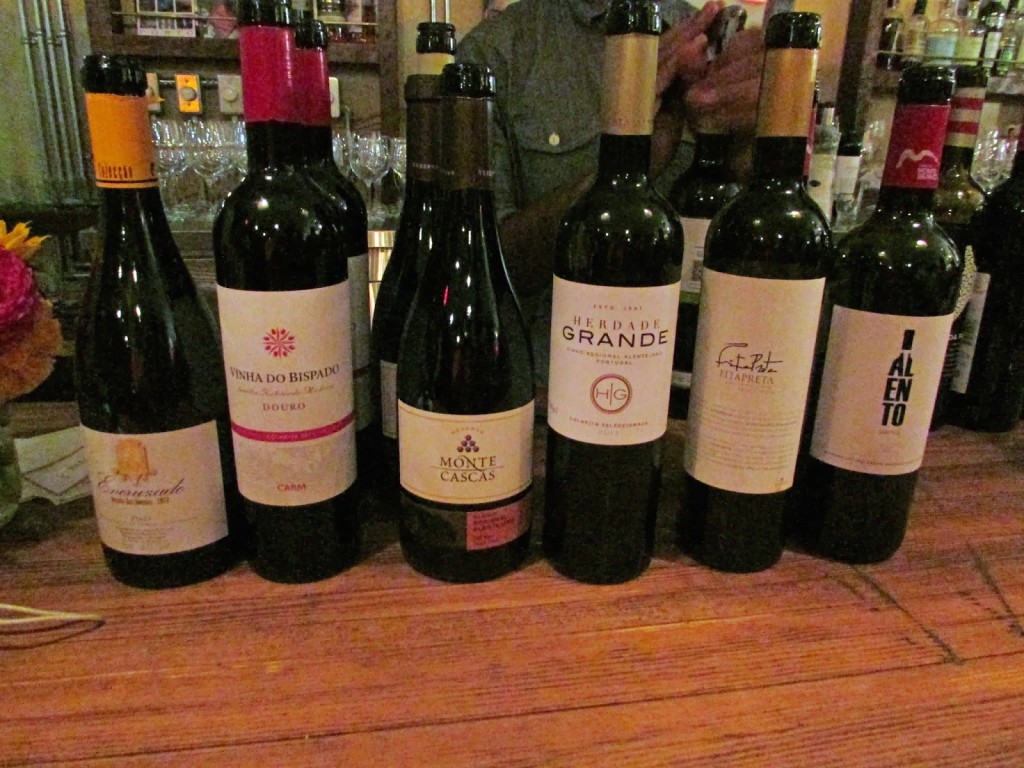 My experience with Portuguese wines has been limited at best. It's not a wine region that we have covered extensively in my wine
classes thus far, and besides Port and Vinho Verde I really haven't had much opportunity to taste wines from this county. Even
The Wine Bible, by Karen MacNeil,
which has become my go-to resource when I want to learn more about an area, focuses primarily on Port – covering the non-fortified wines in just a few pages.
That's why I was thrilled to get an invite to a seminar on Portuguese wine by
Sommelier Christopher Sealy
at
Midfield Wine Bar.
The event, which started with a seminar and tasting and ended with a dinner and wine pairings, was a deep dive into the table wines of Portugal and an incredible learning opportunity.
Sealy started off with a seminar covering the history, geography and terroir of Portuguese wines.  The event, which was sponsored by
Vini Portugal
(Wines of Portugal), was an effort to increase awareness of Portuguese wines, especially among restaurants and agents. I felt, as I often do, incredibly out of my league in terms of overall wine knowledge, but also fantastically grateful to have been included. I know that it was a rare treat to learn so much about a region in the company of those with far more wine experience than my own.
The first tasting flight was done blind and Sealy asked us to pick out the wine we thought was not from Portugal. This resulted in a lively discussion amongst our team, who thought that the wine with the buttered popcorn on the nose and rich, oaky palate was the least likely to be Portuguese. Turns out, we were wrong – that wine was 100% Antao Vaz and was indeed Portuguese – as were all the wines in the flight. Sealy's deception was a worthwhile one, as it really highlighted misconceptions we might have had about what a Portuguese wine tastes like.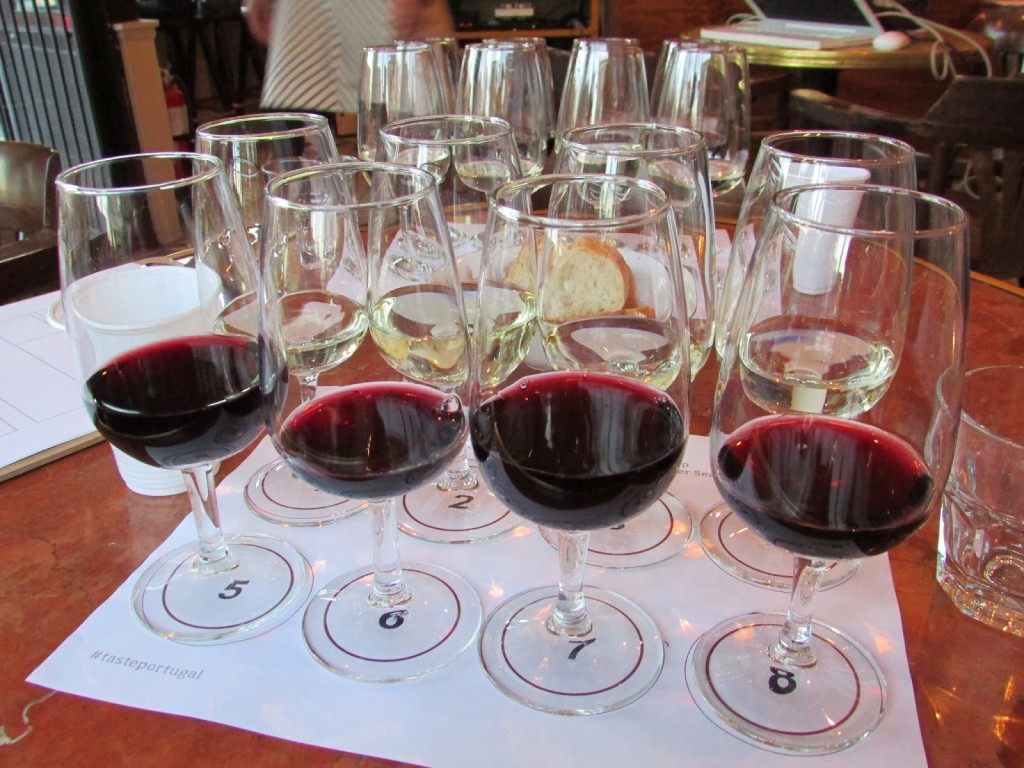 The next flight wasn't blind, but it was still fascinating. I found all three flights to be a unique experience, as there were so few grapes I had ever tried before. I was also very impressed by the Portuguese Syrah that we tried. This is not a grape that I associated with Portugal
before this tasting, but it was a star player in two of my favourite reds of the evening.
Since I started my wine education, I've found that the opportunity to taste a large selection of a country or region's wines has been
invaluable. It can be so hard to really understand the characteristics of an area's wines without tasting a considerable amount of the wines from there. In this case, while we only tasted through twelve, they were so new to me that I was able to really grasp how they compared to other similar styles I've tried. I was impressed by the diversity and also the qualities of these wines – the great minerality and acidity in the whites and the rich, complexity of the reds. While not every wine was one I'd want to have again, there were some fabulous picks at each price point.
This event was also special because it ended with an opportunity to try some of the delicious selections from Midfield's menu with Portuguese wines. It's really nice to be able to judge how a wine will stand up with food and many tastings don't offer a really substantive opportunity to do this. Sealy, who is a co-owner of Midfield, truly understands the importance of wine as an accompaniment to a meal.
I was thrilled to be included in this event. Even though I tend to be the quiet one at these tastings (a shocking fact to those who know me), I love any opportunity to listen to those who understand
wine discuss it. I learned so much from Sealy, from those on my team and from everyone in the room who was willing to share their opinions. A great event with a fantastically well-considered format.
Learn more about the Wines of Portugal here:
http://www.viniportugal.pt/en/HomePage
Interested in trying some of the wines we tasted? These ones should be available via the LCBO (or will be soon):
1. Mar da Palha- Quinta da Chocapahla – Syrah / Touriga VR Lisboa $18
2. Character Pintas – Wine and Soul – Douro DO $27
3. Chryeaia – Prats and Symington – Douro DO $75
4. Nostalgia – Quinta Touquinheira? – Vinho Verde DO $22
5. Dao Branco Reserva – Alvaro Castro – Dao DO $16