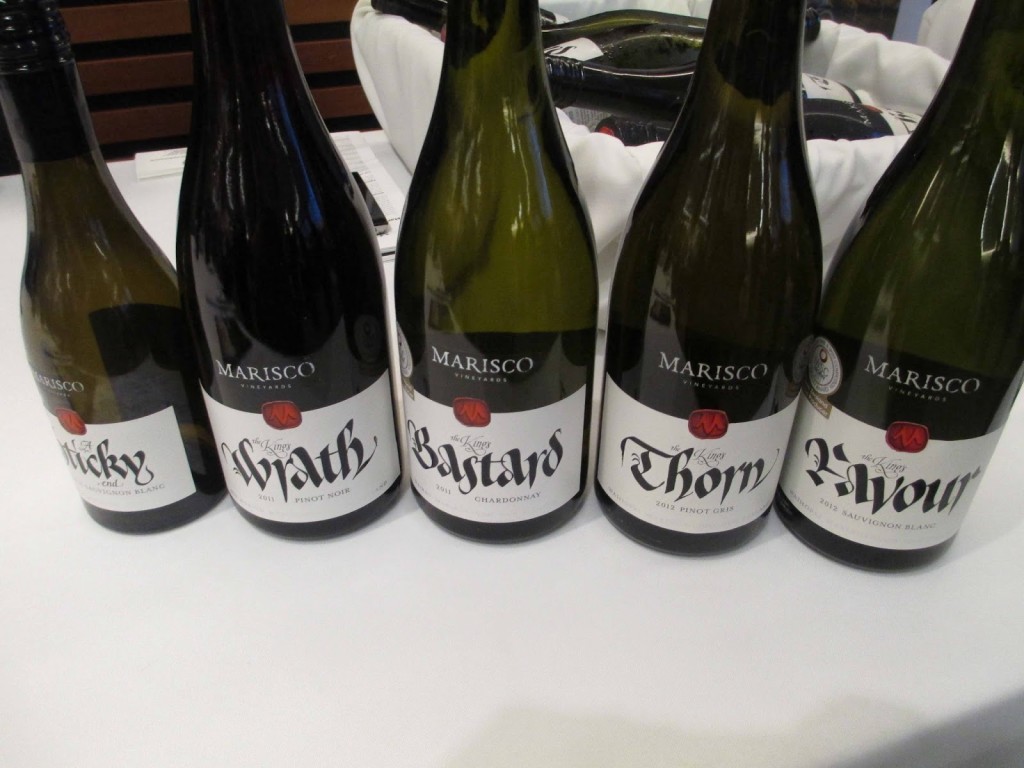 Until recently, I'd never attended an international wine trade show, so when I decided to buy a ticket to the Wines of New Zealand, I had no idea what to expect. Thankfully, I had my wonderful wine friends Rob and Sophie to help make my first wine fair a fun one.
As you'd expect, there was a lot of fabulous Sauvignon Blanc on display at this show – New Zealand is known for its Sauv and it's a well-deserved recognition. I couldn't believe the quality of their Sauvignon Blanc and just how different each wine was, while still retaining the qualities of the grape. I think that's one of the most interesting things about attending a show like this – you get to try so many different wines and can really taste how the winemaker and the terroir affect the wine.
So what were some of my favourite discoveries?
I tried
Astrolabe Wines
2012 Marlborough Sauvignon Blanc and really liked it – a lovely, fruity nose with lychee, melon and good minerality. But the Astrolabe Valleys 2012 Sauvignon Blanc was totally different – it was very green, with asparagus, garden veggies and even soil on the nose. On the palate, the greenery continued. It was so unique and interesting – like drinking a garden! I think I'd pass on this one right now, but I'm really curious about how it would be after a little aging. I thought the wine was completely fascinating and a great example of why these shows are such a great opportunity to taste.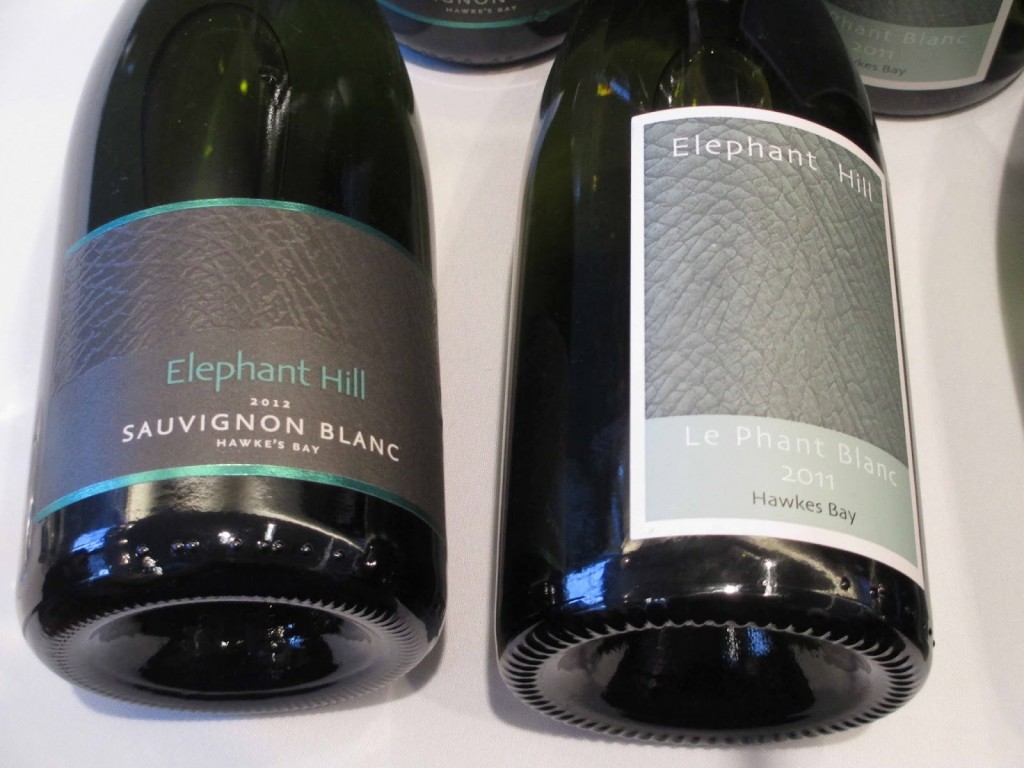 Elephant Hill drew us into their booth with their fantastic signage and the wines were worth staying for. Their 2012 Sauvignon Blanc was light, fruity and fresh – one I'd definitely want to try again. I liked their 2011 Hawke's Bay Chardonnay, but the surprise standout was the Central Otago 2011 Pinot Noir – lots of candied fruit, cherry and sweet red fruit on the nose of this one.
Looking back at my reviews for
Hunter's Wines
I can only assume that the 'Yum!!!' I noted for the 2012 Sauvignon Blanc was an indicator that I'm definitely hoping to try that one again. I also enjoyed their MiruMiru Sparkling. I found the
te Pa
2012 Marlborough Sauvignon Blanc to be a winner – very fresh with great acid and
Waimea's
2012 Spinyback Sauvignon Blanc and 2010 Viognier were fabulous. Both of those should be available at the LCBO in August and I'll be looking out for them.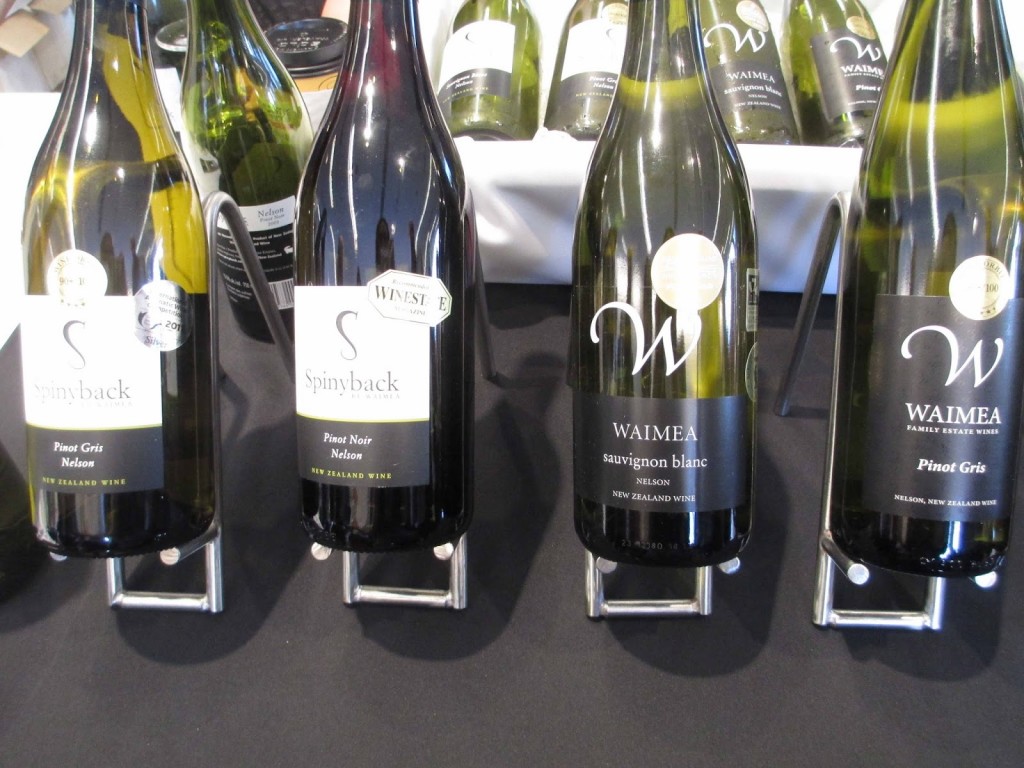 There were some great botrytis-affected wines at the show too. I thought that
Marisco's
Sticky had a fun name (their whole line-up of wines actually does) and I found it to be a tasty dessert wine. I also really enjoyed
Konrad's
2011 Noble Riesling/Sauvignon Blanc – a delicious sweet, but not too sweet, wine.
So, other than a lot of wine, what can you expect at a wine fair? Well, at the New Zealand one there was lots of great food available (though I'm told this isn't the case at all of these shows) and an opportunity to learn more about the region from the New Zealand wine rep. It was a nice, relaxed vibe and while it got a bit crowded at times it wasn't overwhelming like some of the other non-wine specific shows I've attended.