Last year's Wine Bloggers Conference took place in the Finger Lakes, one of New York's must stunning areas and a wine region well worth visiting. With summer and fall wine touring top of mind, I wanted to suggest a few Finger Lakes must-stops for wine lovers looking to explore the area. Technically, this is six wineries and a distillery, but that didn't fit nicely into the title so I hope you'll cut me some slack there–the distillery visit is definitely worth it.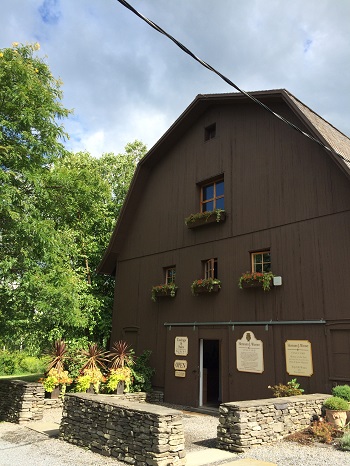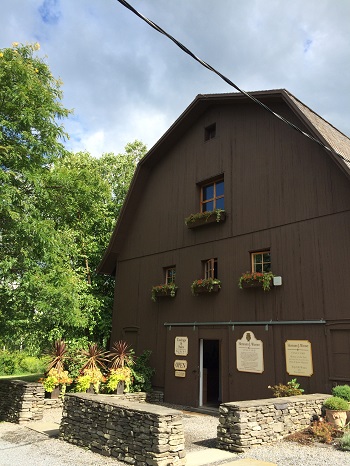 Hermann J. Weimer Vineyards – This was on our must-visit list, as I had heard good things about the Riesling Weimer is best known for. The experience certainly didn't disappoint. This is a lovely winery and, while not as show-stoppingly beautiful as some of the most exquisite properties, the wines will take your breath away. If you love Riesling, in particular German-inspired Riesling, this is the place for you. They make several different styles, from sweet to off-dry, to dry and they are very reminiscent of the Mosel, including the 2013 Reserve Dry, which reminded me of a Kabinet.
Standing Stone Winery – This property is absolutely stunning, with a gorgeous lake view. The winery itself is quite modest, the staff are friendly and the wines are good. We tried an absolutely lovely Reserve Saperavi, which comes from 20 year old vines that produce this lovely, big and rich wine with great balance. If you're not familiar, Saperavi is reminiscent of Sangiovese. If the reserve is too rich for your blood, they also offer a non-reserve version that is not quite as lush and intense, but is quite good and very reflective of the style. Shawn and I brought home a bottle last year that we plan to open soon. We also enjoyed Standing Stone's 2013 dry Riesling.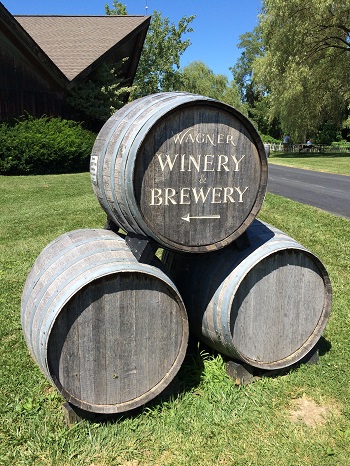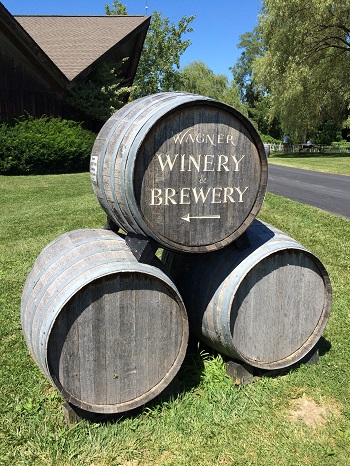 Wagner Vineyards—Sitting on the patio enjoying lunch at Wagner's Ginny Lee Café, it's hard not to fall in love with the Finger Lakes. Looking out over the water, sipping a glass of Wagner's lovely dry Riesling and enjoying a hearty and affordable lunch, you can see why this is a popular stop with both locals and tourists.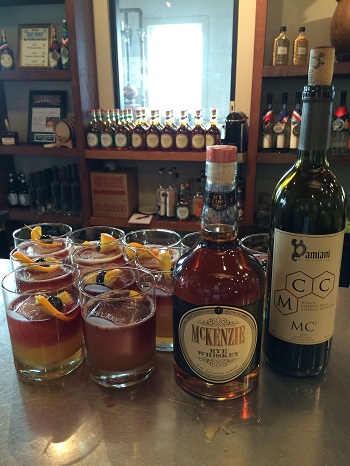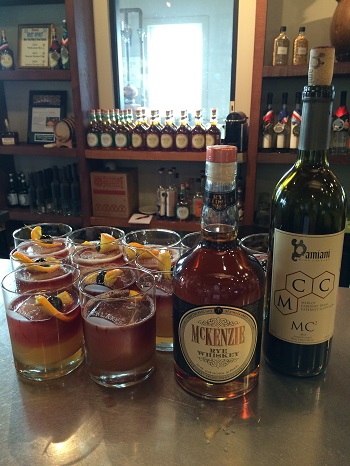 Finger Lakes Distilling—While we both love good wine, Shawn and I are always interested in checking out local distillers. Finger Lakes Distilling makes a range of vodka, gin, whiskey and bourbon on site, as well as brandy and liqueurs. The staff were great here, though it can get very busy on the weekends and over the summer. You can taste through several of the products they make on-site and the prices are fair for craft products. We had the opportunity to try several of their spirits as cocktails during the Wine Bloggers Conference and were quite impressed.
Damiani Wine Cellars – We had dinner at Damiani as part of the conference (it was catered, as the winery does not have a restaurant on-site) and it was a beautiful venue to watch the sun set over Seneca Lake. Damiani is right next to Finger Lakes Distilling, so there's no reason not to pop over to taste their terroir-driven wines and check out the view after picking up some whiskey.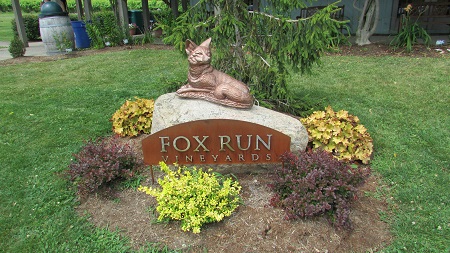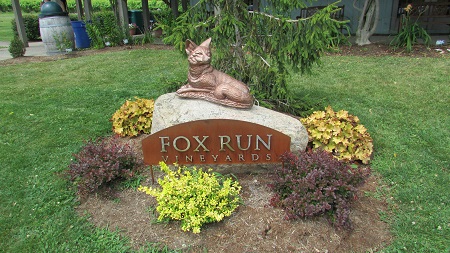 Fox Run Vineyards—Fox Run Vineyards has a lovely café and cheese bar on-site, as well as a wealth of wines to taste through. The winery staff are knowledgeable and happy to run you through their wines, though be warned that this is a busy spot, especially on weekends and during tourist season, so plan accordingly if you want a laidback tasting experience. Their patio is a nice option and Shawn and I enjoyed a salad while sitting out and enjoying a lake view (a theme of this trip).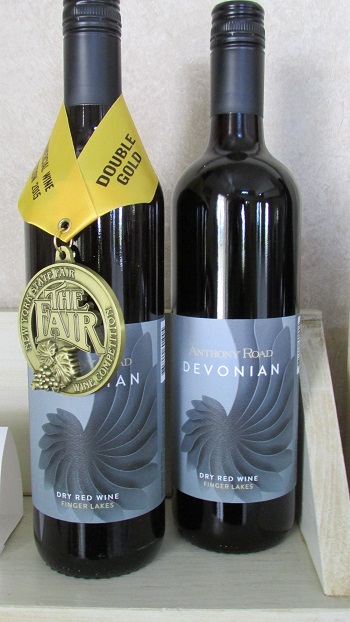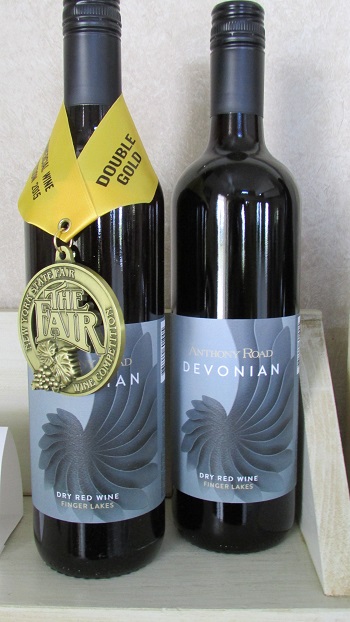 Anthony Road Wine Company—The last stop we made on our way home, Anthony Road Wine Company impressed us with their gorgeous views, beautiful property and impressive wines. Even though we were nearing exhaustion at this point in our trip, a walk through the grounds and a few minutes on their patio had us feeling so exhilarated to be in The Finger Lakes and enjoying such a vibrant and beautiful wine region. We can't wait to go back.
There are many other wineries to visit in this region, making The Finger Lakes a great option to visit again and again over the years.