* This is the second in a series about Prince Edward County Winemakers that Uncork Ontario and I will be doing during the lead up to Terroir: The County Wine Celebration on May 3rd. I'm so excited to introduce my readers to even more PEC wineries!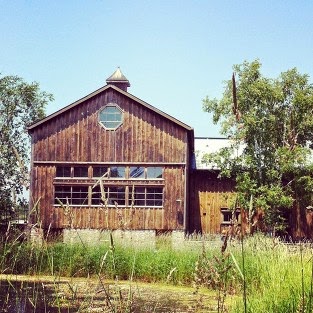 Photo from The Grange website
When Maggie Belcastro was growing up, she didn't think much about inheriting the family business. She had watched her mother, Caroline Granger, develop the family farm into one of Prince Edward County's first wineries, The Grange of Prince Edward, but she saw her work in the winery and vineyards primarily as a way to spend time with her mom. When it came time to go to university, she opted for a general arts degree, nothing to do with winemaking.
Flash forward a few years and Maggie started to notice a theme in the papers she was turning in – many of them revolved around farming, agriculture and winemaking. It struck her that perhaps her heart really did belong to the family business and caused her to re-think her plans for the future.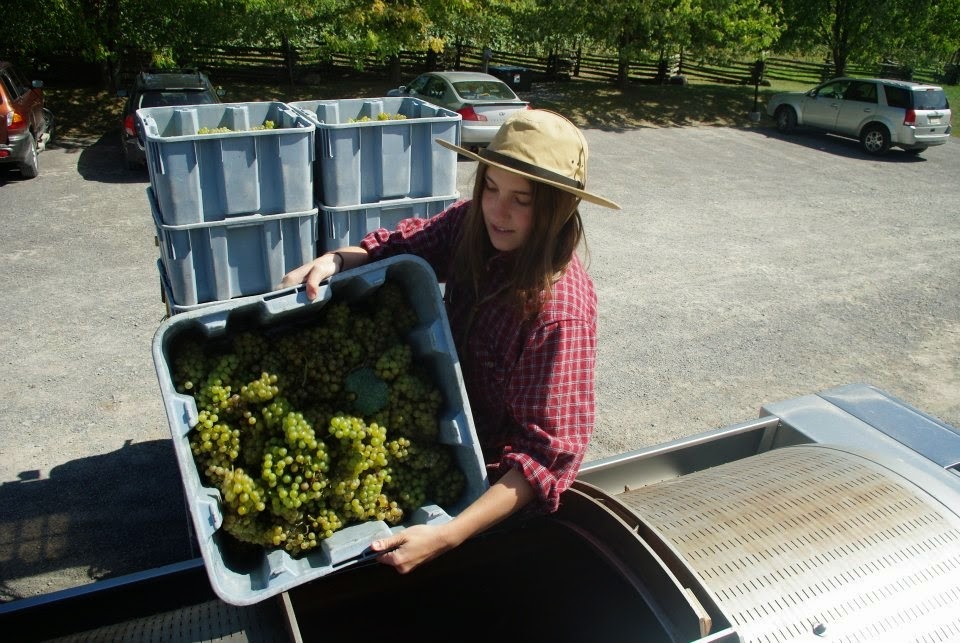 Maggie during harvest.
Now, Maggie is content to be working alongside her mother and taking on more responsibility at The Grange, while studying to be a sommelier. Having started working in the vineyards at age 13, she already has an advantage on many of her peers – she definitely knows the heart and soul of the wine business.
At The Grange it's about more than just growing grapes. The farm on which the winery was founded is an essential part of their business plan. "My mom wanted to make the family farm something special, make it last," Maggie explains. "Family farms have been falling apart over the last 50 years, so to find something that really thrives in this region was exciting to her."
Now, the farm is lush with grape vines and the family is able to show off that beauty, as well as to showcase the product of many other local farmers. They have a picnic program that allows those who visit to purchase a basket full of local farm-to-table lunch items and take them out to the fields to enjoy. It seems to me a brilliant way to enjoy the beauty of PEC.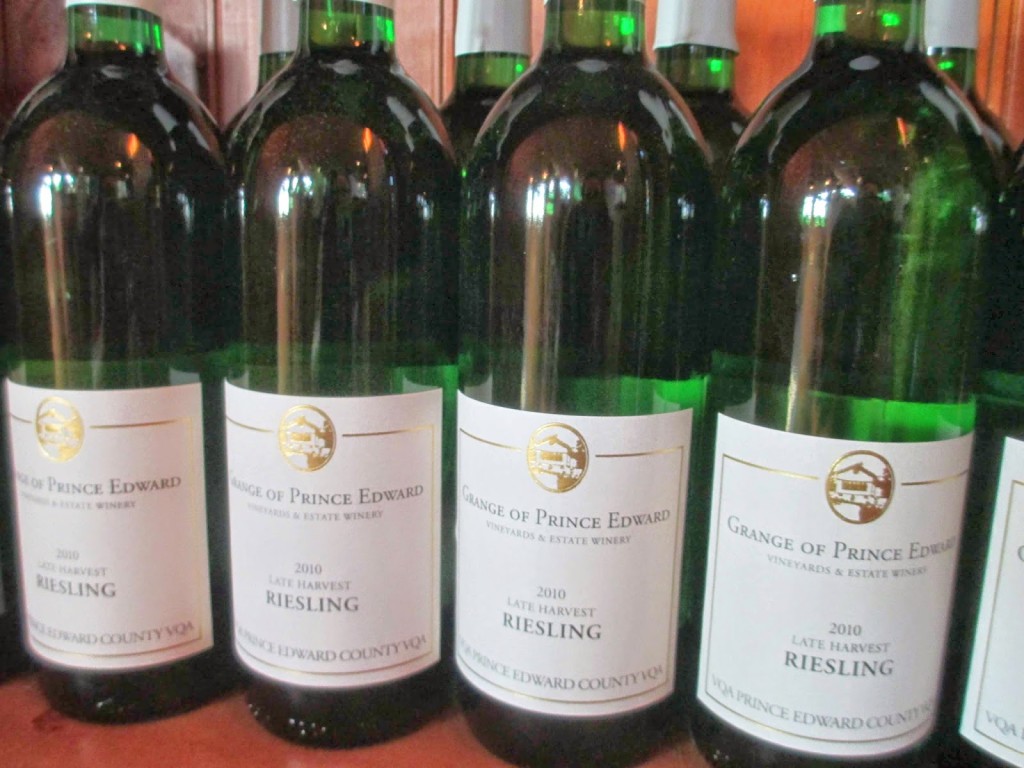 "We wanted people to spend more time on the farm, not just in the tasting room," Maggie says of the idea. "People were coming up to the bar, doing their tasting, buying a bottle and leaving. They really weren't experiencing the farm. I thought about what I love about the farm, what made me feel connected to it. It was packing a picnic and finding a special place to have it. So why couldn't we do that for people and encourage them to take the time to enjoy the place they're in?"
Visitors can also, of course, enjoy The Grange wines. I had the pleasure of doing a vertical Riesling tasting there this past summer and it was fascinating to see just how the wines changed from season to season.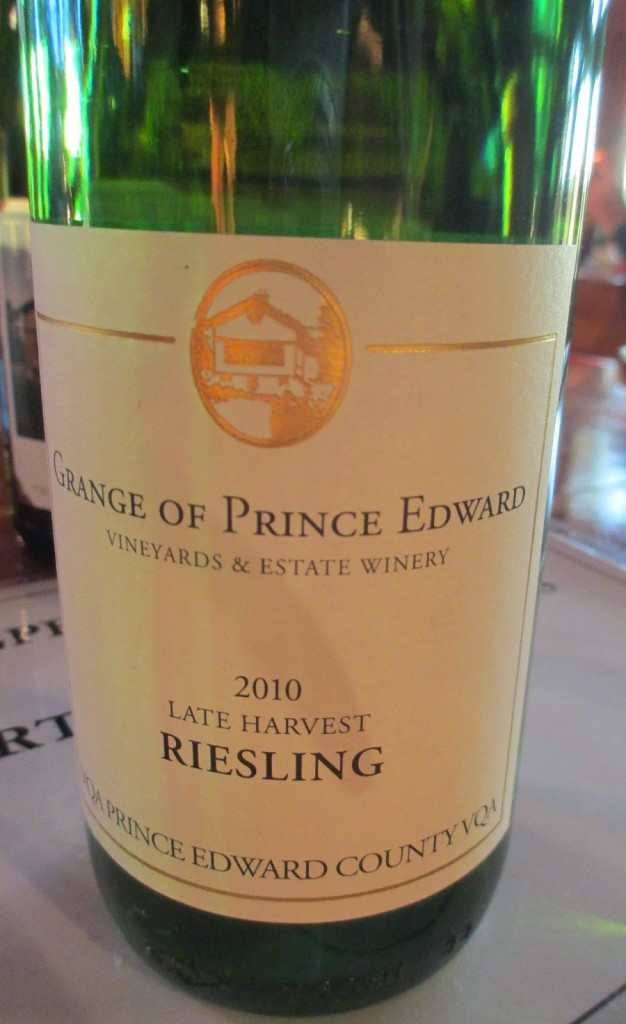 Maggie agrees that the terroir and the winemaking really influence how the wines develop. "It's 100 per cent estate-grown fruit, it's all about this farm," she says. "We're learning the winemaking to work with the land. This place is the most important element of this project, to try and reflect it in the winemaking. We're focusing on fresh, fruit-driven styles that are from the farm."
Right now, Maggie is very enthusiastic about the Gamay, a grape that isn't as associated with the region. "I love our Gamay," she says, "I think we can treat it differently here. We can elevate it. It has great energy, it's casual, it's fruity, it's fresh. People don't think about Gamay enough, it's such an underdog in the wine world."
She is also excited about the winery's Riesling, which I can attest is very good. The sparkling Riesling in particular was a treat for me. "It's cool and relaxed and we'd like to do something fun with it in the future," Maggie agrees. "We do it with the crown caps so that people see it as cool and easy and realize that sparkling doesn't have to be fussy."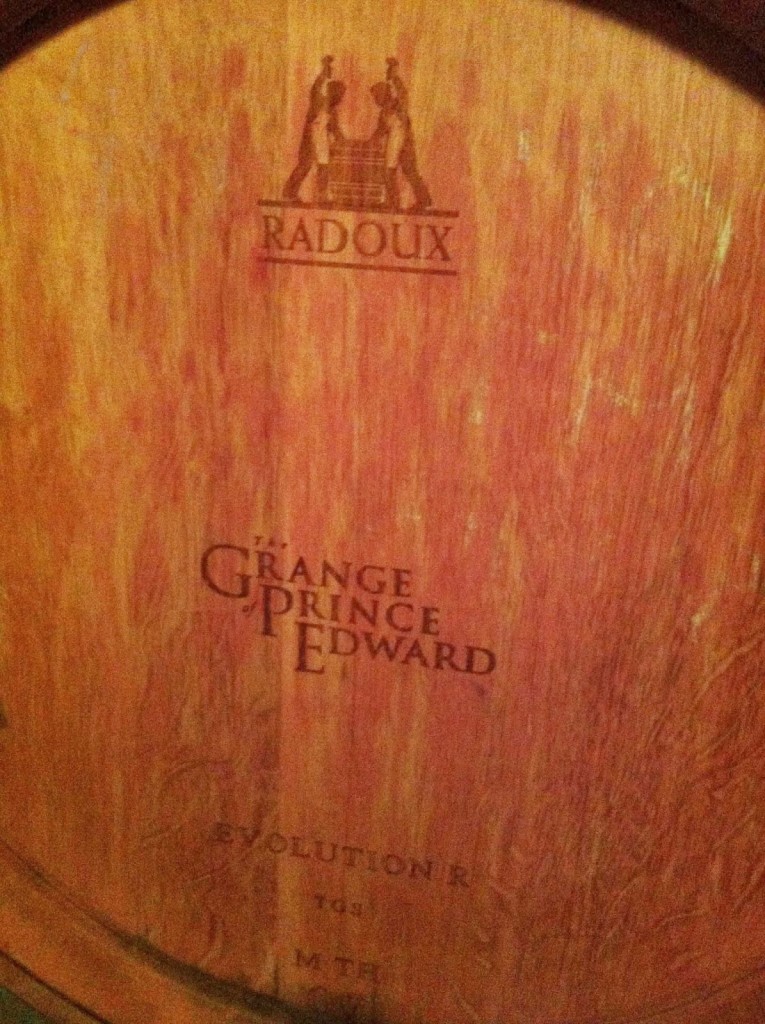 Maggie thinks that sort of experimental, less corporate, less driven to be mass-market style is a part of what makes PEC wine so unique. It's those qualities that will be on showcase at the Terroir festival on May 3rd in Picton. The Grange will be one of many PEC winemakers showcasing their products there. "It's at a great time for us," says Maggie of the spring season. "We're wrapping up winemaking, so a lot of the wineries have new products to showcase, but for us it's a really important time of year because it's when we're starting to build a new vintage. It's an exciting time with great energy."
Learn more about Terroir here: http://www.countyterroir.com/
Learn more about The Grange of Prince Edward here: http://grangeofprinceedward.com/
And to read more of the posts in this series, visit Uncork Ontario.