I'm mildly obsessed with really good homemade jam. I can't help it – I grew up with a mother that made her own and now only the best will do. When Shawn and I first visited The Good Earth, which is a winery, restaurant and cooking school in the Twenty Valley, I picked up some of their jam and was instantly addicted. We had to return on our most recent visit so that I could stock up on more.
The jam, as with many of their products, changes with the seasons so I wasn't able to find the flavour I had been hoping for (sour cherry), but the ones I stocked up on seem to be just as delicious. There really is nothing better than homemade jam made with local, natural ingredients on your morning toast. Nothing.
But there is so much more to The Good Earth than their preserves. On our first visit we did a tasting of the wines from their winery and picked up a few bottles, including their 2011 Rosé, which is very good. I also recommend their 2011 Sauvignon Blanc, which pairs well with light seafood dishes.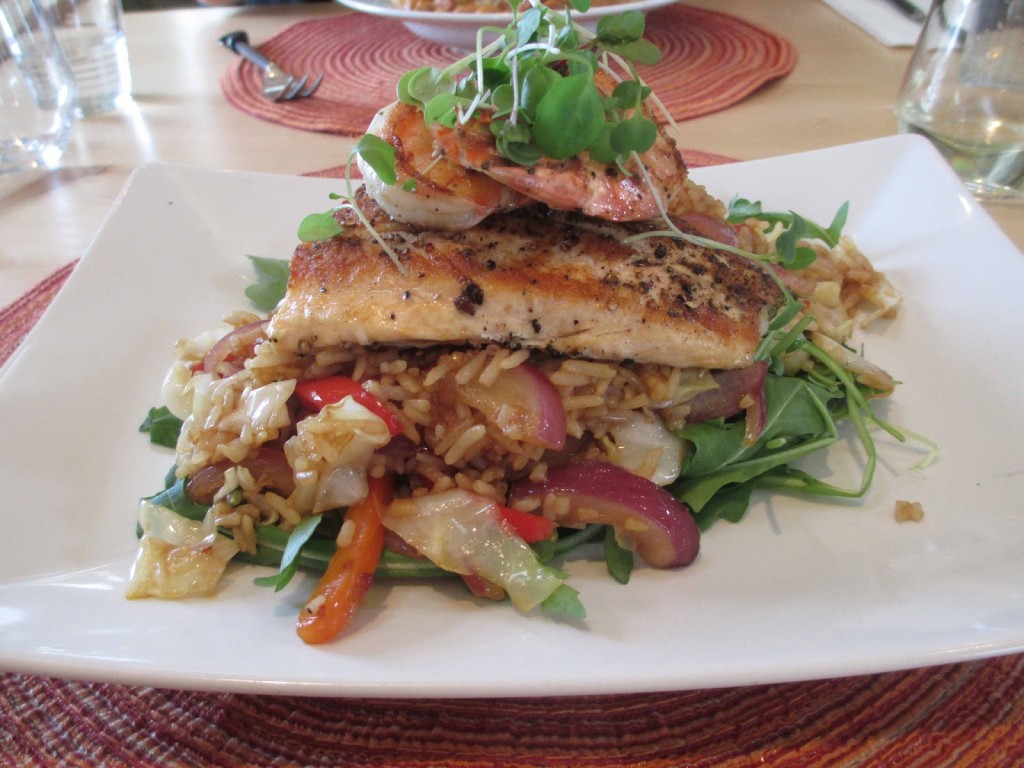 It tasted as good as it looked.
We were lucky enough to have time for lunch on this stop and I can't recommend their restaurant highly enough. Their food is locally sourced, farm-to-table and simply delicious. Both Shawn and I devoured our entrees in their warm and friendly Bistro space.
On our way out we stopped for my jam and I was a little disappointed that they were sold out of their yummy homemade marshmallows, but I'm sure we'll be back soon for more delicious offerings.
The Good Earth is located at 4556 Lincoln Ave. in Beamsville.
A few more photos from our visit: