Welcome to a new monthly column that will feature some of my favourite wine experiences from the month past. A few of these are still available and some have been in my cellar too long to still be on store shelves. Either way, I hope it inspires you to check out wines from these producers. And feel free to share your own 'best of the month' in the comments or on social!
I didn't include any Icewine in this post, although I did try some fantastic ones in January. Check out my Icewine Festival post for an update on what I enjoyed tasting at this year's fest.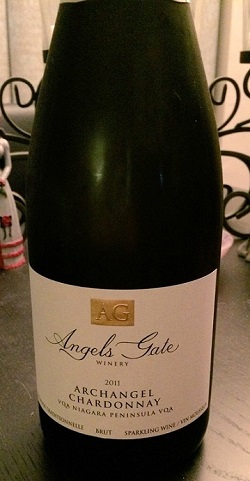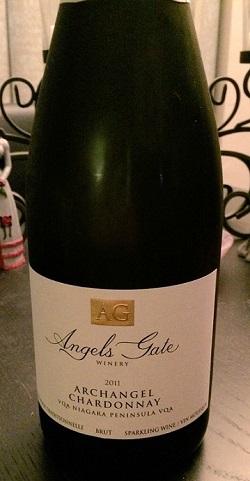 Angel's Gate 2011 Archangel Chardonnay Sparkling Wine—I'm always impressed by Angel's Gate sparkling wines, so it was easy to choose this one for our New Year's Eve celebrations. This dry sparkling had lots of strong, fast bubbles, citrus and pear notes on the nose and palate and a bit of biscuit on the finish. This worked well with our dinner of stuffed chicken breast and for a toast at midnight.
Inniskillin 2010 Winemaker's Series Shiraz Cabernet—I picked this up at last year's Icewine Festival on the recommendation of the tasting room staff that it was drinking well at the moment. So when I pulled it out a year later I was worried I'd waited too long. Luckily, I hadn't—this red blend is drinking beautifully right now and still has great fruit to cut through the notes of pepper and smoke. Shawn and I were very impressed with how this went with our pizza dinner and for a glass on its own. We wished we had picked up another bottle.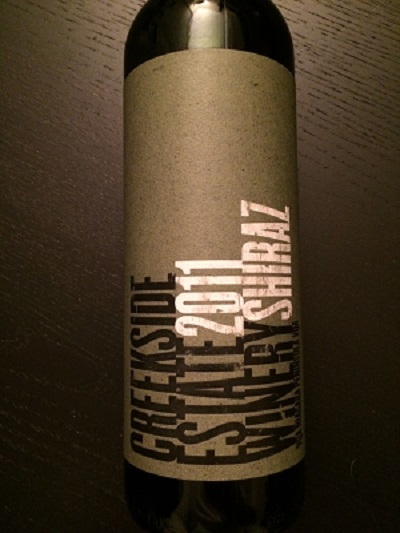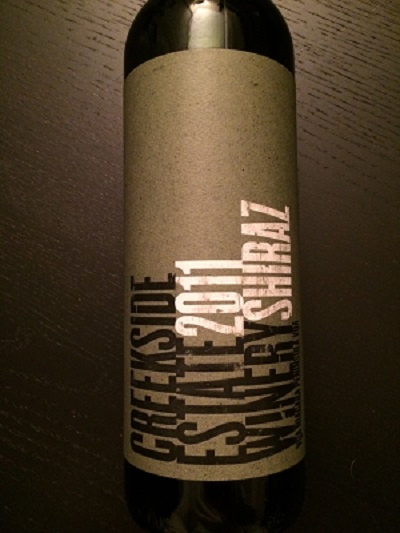 Creekside Estate 2011 Shiraz—Another wine we wish we'd bought more of, this Creekside stunner hit us with a huge burst of black pepper on the nose that quickly morphed into a complex mix of pepper, spice and dark red fruits, all of which I felt followed through on the palate. Shawn would have loved to try this with steak and I thought it was perfect just on its own.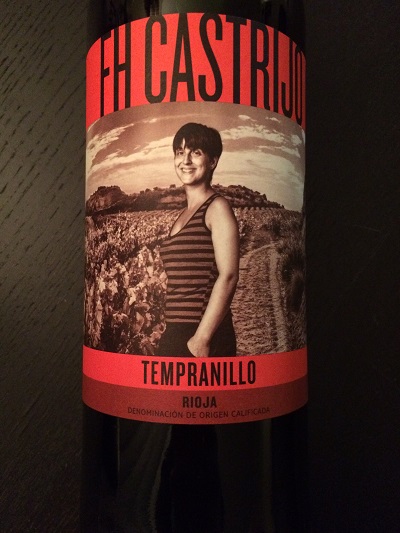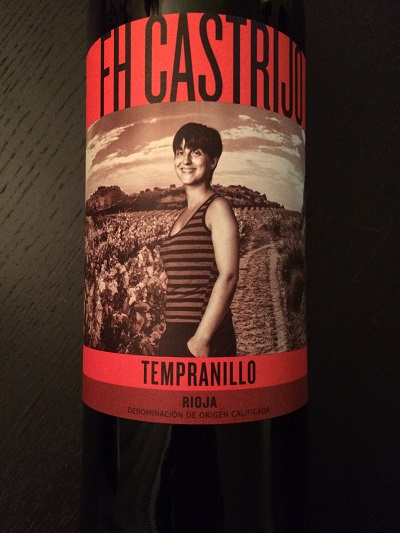 Finca Hispana Castrijo Tempranillo—This Spanish wine from Rioja has a great label featuring the winemaker, but there's more to it than that. I don't typically drink Rioja wines without food because they're very Old World in style, which just calls out for a hearty diner. However, this is a New World style Rioja – more fruit forward (lots of cherry and dark red fruit) than I anticipated and very enjoyable to sip on its own.  The oak is here in the subtle vanilla notes (this was aged in new oak), there's some black pepper on the palate and the acidity works well. A nice lazy Friday night wine. This is currently a general list wine at the LCBO, so look for it at a store near you.
What did you drink in January and what stood out for you? Share in the comments or on social!