I love a lot of California wines but I have a soft spot for really good Zinfandel, so I was so excited to receive an invitation to attend iYellow Wine School's recent Zinfandel class. Two hours dedicated to sipping one of my favourite grapes? Yes, please.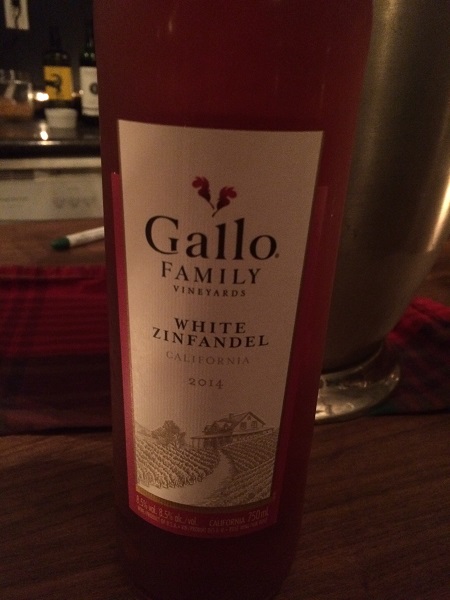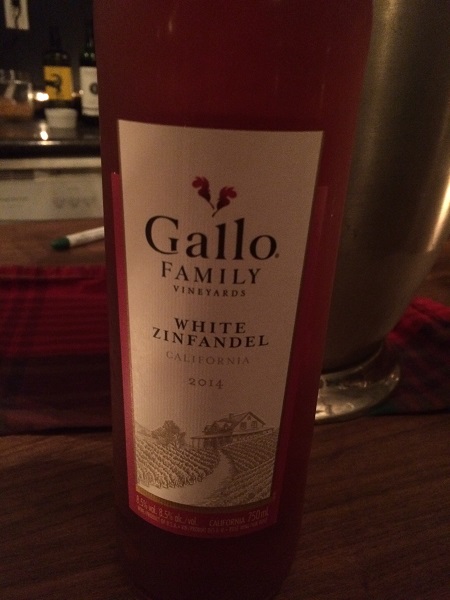 We started the class with a wine that hides in my shameful pre-wine-school past: white Zinfandel. Most of the Zinfandel in California is grown to make this super sweet pink sipper and it remains hugely popular, despite my palate having long outgrown it. But I do understand that some people really enjoy it and, hey, I used to drink Arbour Mist before I decided to learn about wine, so who am I to judge? Angela Aiello did a really good job of presenting two white Zinfandels (a Beringer and a Gallo) to showcase two different styles both in colour and flavour profile. It's a tool to introduce the subject of maceration, but done in way that makes those who love white Zin know that it's OK, you're in a wine judgement free zone here. I kind of love that about iYellow events.
From white Zin we quickly moved on to five red Zins. We start out with another Beringer, the 2013 Founders' Estate Zinfandel, which has vanilla, dark red fruit, pepper and smoke on the nose and, while fruit forward on the palate, has a bit of a mushroomy note to it. An affordable medium-bodied wine with six months in oak, this one was not to my tastes.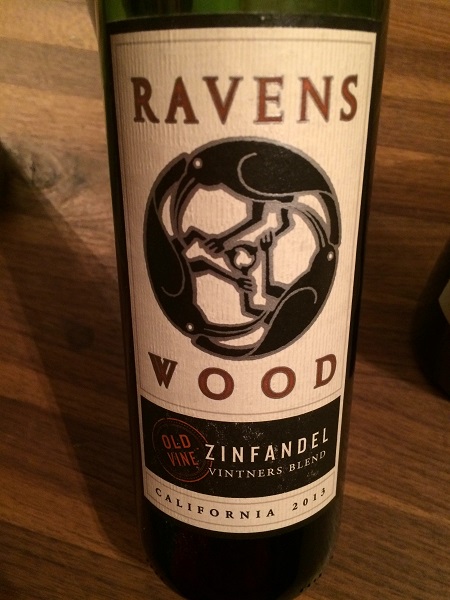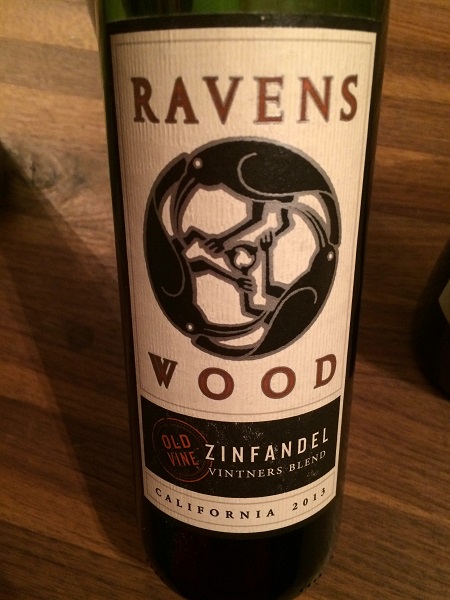 Up next is the 2013 Ravenswood Old Vines Zinfandel, a wine that I call my "cola wine" because, if left to my own devices, I could knock this back like a glass of soda. With 10 months in French and American oak, it has a nose of smoked meat, dark red fruit and wet soil. There are baking spices and deep red fruit on the palate and it's definitely an easy-drinker.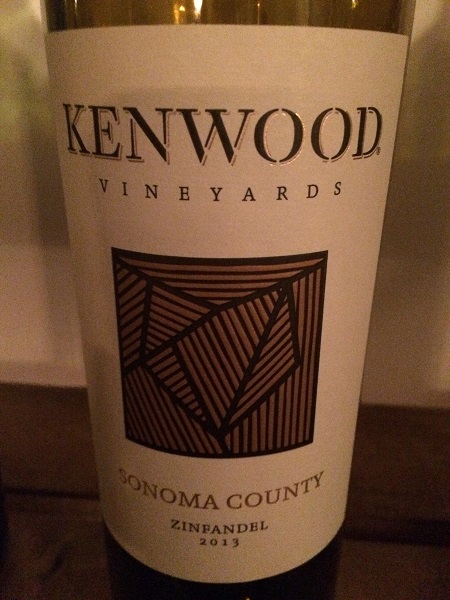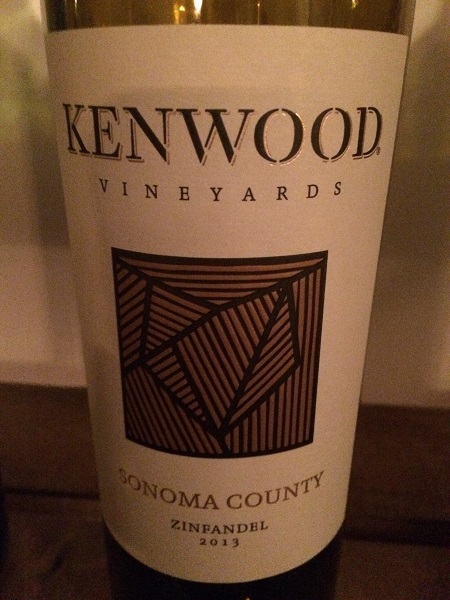 We followed this one with the 2013 Kenwood Zinfandel, which has 20 months in oak and notes of tar, earth, chocolate and mocha on the nose. This is a more savoury Zinfandel with herbaceous notes cutting through the red fruit on the palate.
After a cheese break to refresh our palates and give us some time to chat about the first wines, we move on to the last two wines, which are much bigger and bolder in style.
The 2014 McManis Zinfandel from Lodi, California has chocolate, tobacco, pepper and dark red fruit on the nose. At 14 percent, this is a big wine and it's got tons of fruit on the palate to showcase that. With its rich mouthfeel and burst of dark red fruits on the palate (lots of raspberry here), this has me looking very forward to my upcoming visit to Lodi.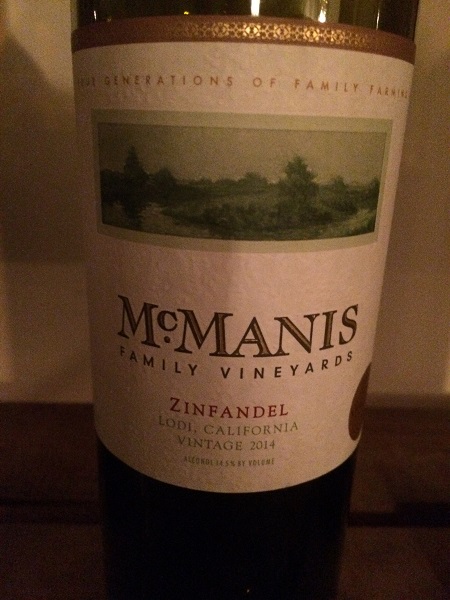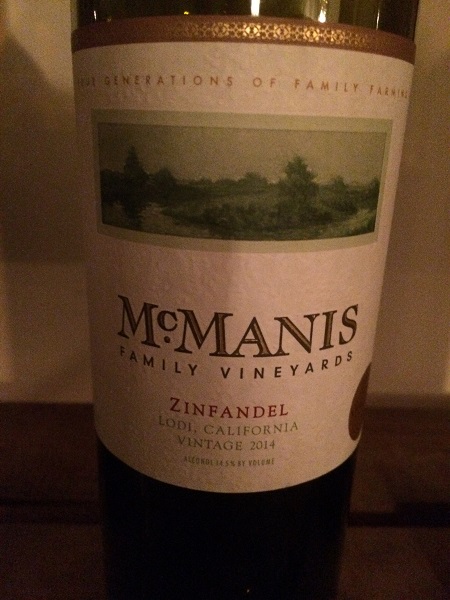 We finished up with one that's familiar to anyone who has gone to the LCBO Vintages section looking for a Zinfandel. The 7 Deadly Zins is well-known for its fun name and big, full-bodied Zinfandel experience. With smoked meat, chocolate and cherry on the nose, this has great promise, but I honestly find it much too hot for my tastes. I found the McManis to be more balanced, even though it also had a very high alcohol content.
My favouite locally-available Zinfandel is from Liberty School in Paso Robles, so I was disappointed not to have that one on our tasting list, but this was a great chance to try some new-to-me Zinfandels and chat about wine with my friendly and fun tablemates. iYellow makes learning about wine a really fun experience and I left that night having learned a little more and met some great people. A win-win.
Want to try more of California's finest? The California Wine Fair will be in Canada this April – you can find more information and a list of cities on the tour here: http://www.calwine.ca/winefair2016/wine_fair.php
Many thanks to iYellow Wine Club and Wines of California Canada for the invitation to this event. All opinions, especially the judge-y ones about white Zinfandel are my own.