It's been a busy few weeks for me, as I've been actively training for my first 10K race (I completed the Spring Run Off 8K just last weekend), continuing my year-long yoga challenge (I've hit my mat every single day in 2017 so far), working on my novel and more. But while I have less time to update the blog these days, I'm still doing my best to make time for wine and spirits adventures. Below is a re-cap of a few of those that I wanted to share with you!
Collingwood Whisky
If I'm not drinking wine, I'm probably drinking whisky. I gravitate towards Irish whiskey, but there are some pretty great Canadian options too and Collingwood is one of those. I recently attended an event at the iYellow Wine Club to check out some Collingwood cocktails and food pairings and I was quite impressed. This Ontario whisky is smooth and drinkable on its own and it works very well in a cocktail. My personal favourite was the French Canadian, which highlights the maple flavours in this spirit. We also worked our way through a few interesting pairings—shortbread, almonds and maple syrup—all of which brought out different flavours in the whisky. In general, I don't pair shortbread and whisky, but given how it improved upon that buttery goodness, I might just start.
Social Lite Pineapple Mango
Because I don't enjoy sugar-sweetened beverages, vodka soda is my jam when I'm out at a bar with a bad wine list (a sadly frequent occurrence in this city where Barefoot and Yellow Tail are acceptable house wines). I've tried Social Lite's product before and I like them – they're a great option for cottage and patio sipping if you're not wanting the sugar kick of a cooler. We got a sample of the new pineapple mango flavour and I enjoyed it. Shawn prefers their cucumber flavour and I have to admit I like their lime ginger a little better than this one (but lime is also my go-to in vodka soda), but this has a sweet kick that might be a little easier on those transitioning from traditionally sweetened coolers. Whatever your flavour preference, I love seeing a company making healthy cooler options easily available.
The California Wine Fair and Cali Wine Jam
For one week in April, the good folks of the California wine world descend on Toronto to promote their wines. For those in the wine trade, there are lots of different opportunities to taste and for the general public there are two very different and equally good events. The California Wine Fair at The Fairmont Royal York Hotel is a lovely evening that allows potential buyers to taste and try some of the best that California has to offer. For many, this is an opportunity to try high-end wines that might be out of their typical price range and to discover new favourites that are available only via agent. I was disappointed that Bonny Doon and Birichino were not at the event, as I'm always eager for opportunities to taste their wines, but other perennial favourites like Jordan Wines and Stags' Leap made up for that. I also discovered new wines to love, like Pine Ridge's excellent Chenin Blanc/Viognier blend, Vermention's Seghesio and Malene's 2015 rosé. Other finds? Hope Family Vineyards, one of the producers I most enjoy, is finally bringing their Treana line to Ontario, which I've been eagerly awaiting, and the Ca'Momi 2015 Merlot is just about the best Merlot I've had in ages. Shawn's pick of the night? The Game of Thrones wine. Not because he liked it (he much preferred the Jordan 2012 Cabernet Sauvignon), but because he just loves everything GOT.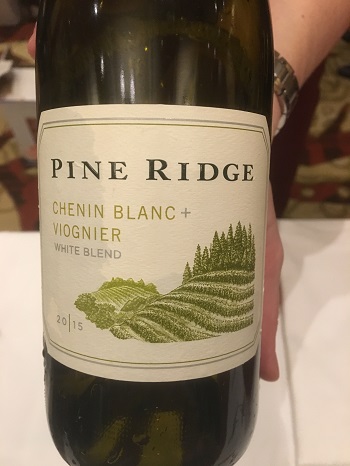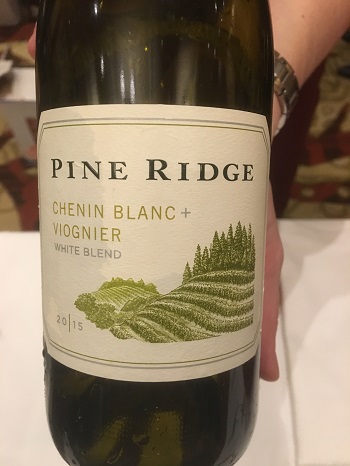 On the other side of the spectrum, iYellow's Cali Wine Jam is a fun and friendly afternoon of California wine that's perfect for the entry-level buyer or wine newbie. This event was held in a sun-dappled venue with a DJ spinning dance-friendly beats. The wines are more easily available and easy-drinking, so this is the type of event for those who might feel intimidated by a typical tasting evening. I was happy to see Hope Family's Troublemaker available here (please make this general list, LCBO!) along with their very good 2013 Cabernet Sauvignon. Troublemaker is a red blend that's not overly sweet, but yet still wonderfully drinkable.  I also really enjoyed the Ravenswood 2014 Old Vines Zinfandel, which is a go-to in our house when I want a big, bold and not overly hot Zin.
So that's just a quick update on a few of the fun wine and spirits adventures I've had over the last month or so. Let me know what you've been up to in the comment or on social!
*We were guests at the events where we tried these wines and the Social Lite was a sample. All opinions are my own.