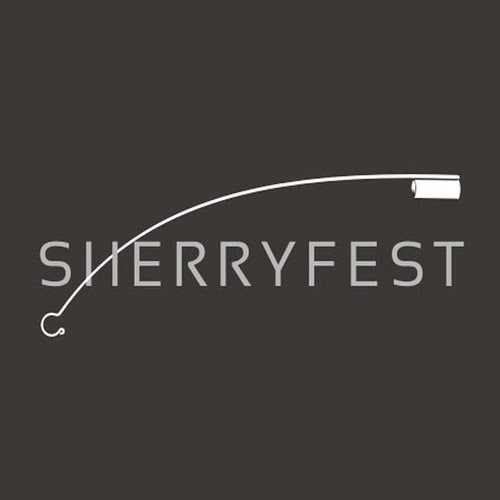 Recently, I had the opportunity to attend a 'secret' sherry
tasting with some of the best wine and food experts this city has to offer. I
definitely felt like the fly in the wine at this one, as every one of the other
eleven people in attendance had way more wine experience then me (nothing
intimidating about having a Master Sommelier at the table). Of course, the wine community is nothing if not wonderfully welcoming and
inclusive, so while I may have wished I had more to offer no one made me feel the
least bit bad about quietly taking it all in.
And I learned so much – I was thrilled to have the
opportunity to really start to understand sherry, which I've barely touched on
in my wine classes. Host
Derek JB Kranenborg
from
The Vine Agency
is an incredible font of
information on sherry and at the end of two hours and 19 tastings, I felt like
I had taken a master class in this unique Spanish wine.
Derek is bringing his love of sherry to life in October when
he brings
Sherryfest
to Toronto from October 9th – 11th.
The festival, which originated in New
York in 2012 via Peter Liem and Rosemary Gray, will
bring together the best sherry from a number of bodegas. While the Toronto version will be slightly smaller than New York's, it will
still showcase sherry in a way that this city has never seen.
Why bring Sherryfest to Toronto?
Sherry has always been a personal favourite and a wine I am
passionate about (I lived in Spain briefly at the end of the '90s when I was
working for a bank and I really fell in love with Spain, Rioja and Sherry), when I joined The Vine we embarked on importing Barbadillo and Equipo Navazos
as I was convinced they were real wines of quality and worth trying to bring
attention to. In the UK and New York City specifically, dry sherry at the premium end of
the spectrum was gaining momentum and last year there were two great sherry
events in London and NYC. We had some success with Equipo Navazos
and I could sense there was a real interest in sherry with several somms and
chefs, even if they felt it would be hard to sell. After attending Sherryfest
in New York, I really wanted to try it in Toronto
and see if we could pull something off here. I contacted Peter Liem and the
Consejo Regulador in Jerez
and both were interested in giving it a try. So here we are, a week and a
bit away from the largest ever sherry-only event in probably all of Canada. It's
hard to bring in high-end (old and rare) sherry through the LCBO (see another post on my blog) but I feel this wine just deserves more attention.

What do you think the highlights of the festival will be?

While I think the dinners will be spectacular and I am really looking
forward to the sherry cocktail competition, the highlight will have to be the
Grand Tasting, with 10 bodegas, most with a principal or representative present
and over 50 sherries to taste, it will give everyone a comprehensive sense of
what is being produced these days and what variety sherry can offer.

I'm a huge fan of wine cocktails and love the idea of the cocktail
contest – do you have a quick and easy sherry cocktail that you
recommend?

I am not a cocktail guy. While I appreciate the art and I am intrigued by it
– hence the interest in the cocktail competition – I really don't have a
repertoire. I do think that sherry could be a good component and it might be a
way to get people interested in it. The only sherry cocktail I know, perhaps
not really a true cocktail is the "Rebujito" – popular in Spain and a
great refreshing drink: In a tall glass, ice, an ounce or 2 (a copita
basically) of dry fino or manzanilla and then filled up with Sprite or 7Up.
I like it. Especially when it's hot. But I'm sure our city's bartenders will
come up with much better stuff than that at the competition on Friday October 11th at The Harbord Room from 12:00 p.m. to 3:00 p.m.
Interested in attending Toronto's first Sherryfest? You can find information about the tastings and events here: