This past week I had the opportunity to attend an event to generate awareness for the Savour Stratford Perth County Culinary Festival. The fest, which takes place from July 19th – 20th in Stratford, ON has a wealth of exciting things lined up this year. I was surprised to learn just how much this event has to offer.
I was able to sample some of the amazing food that will be available there and try wines from two event sponsors – Reif Estate Winery and Rosewood Estate Winery. Both provide unique Ontario wine options, including Rosewood's mead – made with honey from the winery's apiary. Beer lovers will find lots to enjoy from Mill Street's brews and for those who love spirits you can't go wrong with Niagara's Dillon's Distillers. I had a sample of their delicious strawberry lemonade cocktail at the event and it doesn't disappoint – a great summer sipper.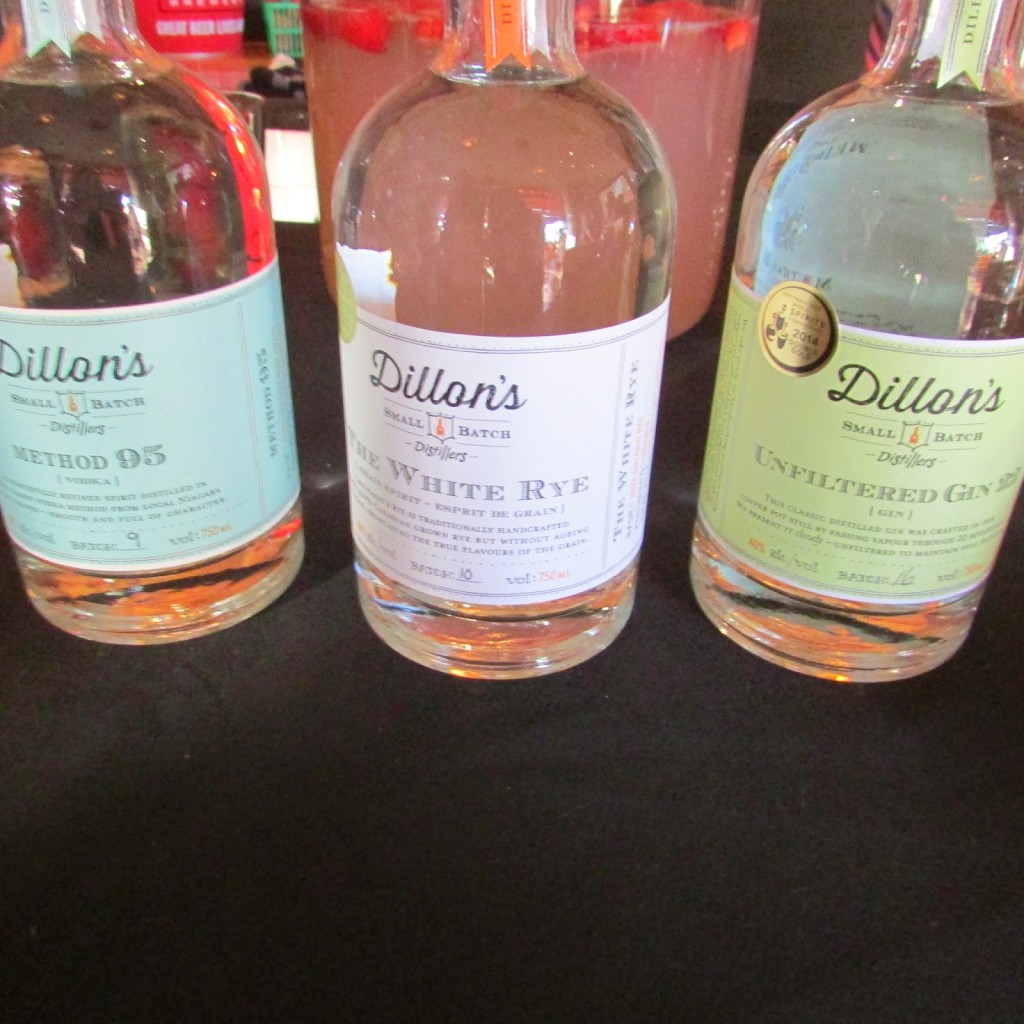 My understanding of the festival had always been that it was about promoting local Stratford food and events, but that's actually far from the whole story. While Stratford's best is on full display, the theme this year is Coast to Coast to Coast and that's evident in the wide range of activities and vendors attending.
Being that it's also the 30th anniversary of the Stratford Chefs School, there will be a great deal of culinary talent on display. More than 40 of the top young chefs from across Canada, many trained in Startford, will be participating.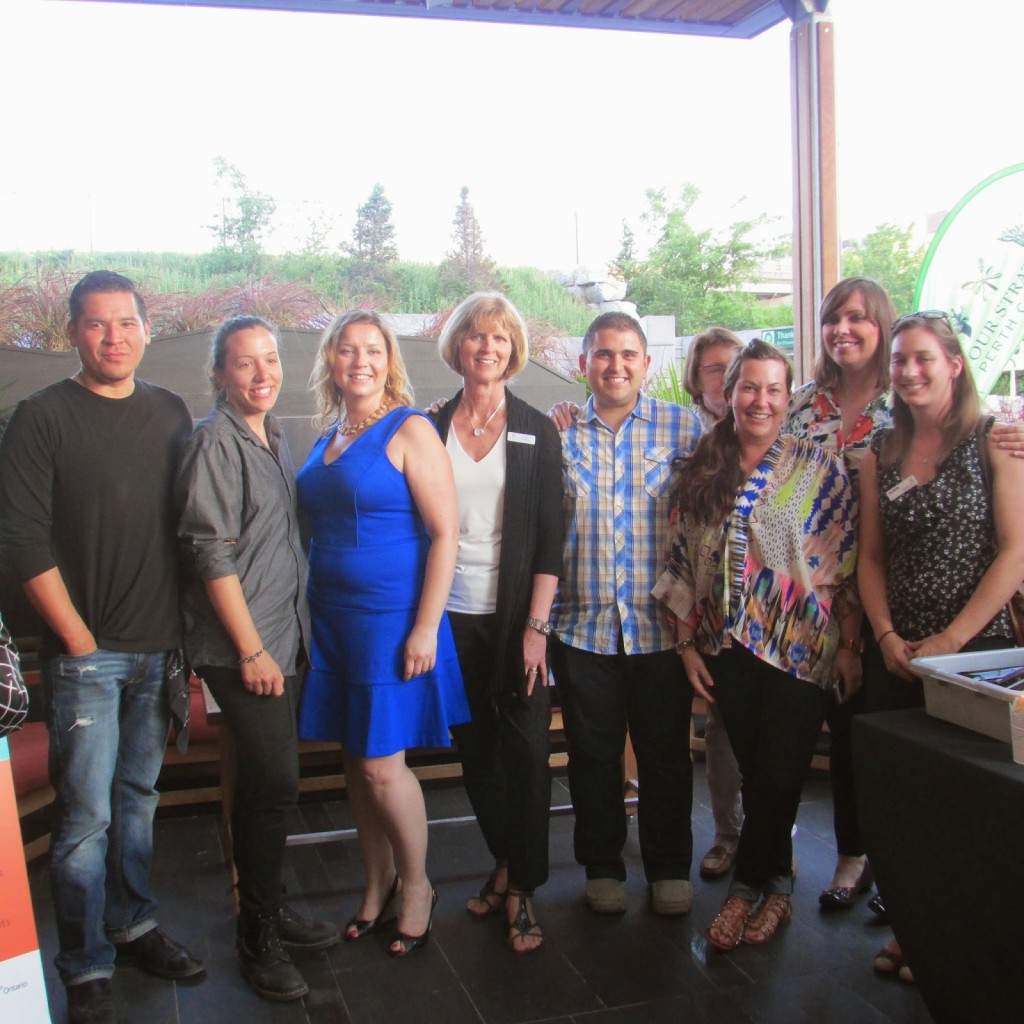 A few of the chefs, business people and personalities appearing
Some of the chefs of note:
Rich Francis – Top Chef Canada competitor and chef/owner of Aboriginal Culinary Concepts.
Carl Heinrich – Top Chef Canada Winner and co-owner of Richmond Station.
Todd Perrin – Top Chef Canada contestant and the chef at Mallard Cottage.
Dale MacKay – A protégé of Gordon Ramnsay and the chef/owner of Ayden Kitchen.
Doug McNish – Award-winning vegan cookbook author of Eat Raw, Eat Well.
One of the many culinary events that caught my attention is the GE Café Series Lunch, which provides a five-course demonstration-style class with chefs Dale MacKay and Derek Dammann. The event, which features the best of Ontario, Saskatchewan and Quebec, combined with Perth County ingredients, will have Rosehall Run wines to pair with the dishes. I'm always happy to see a little bit of Prince Edward County slip into these events!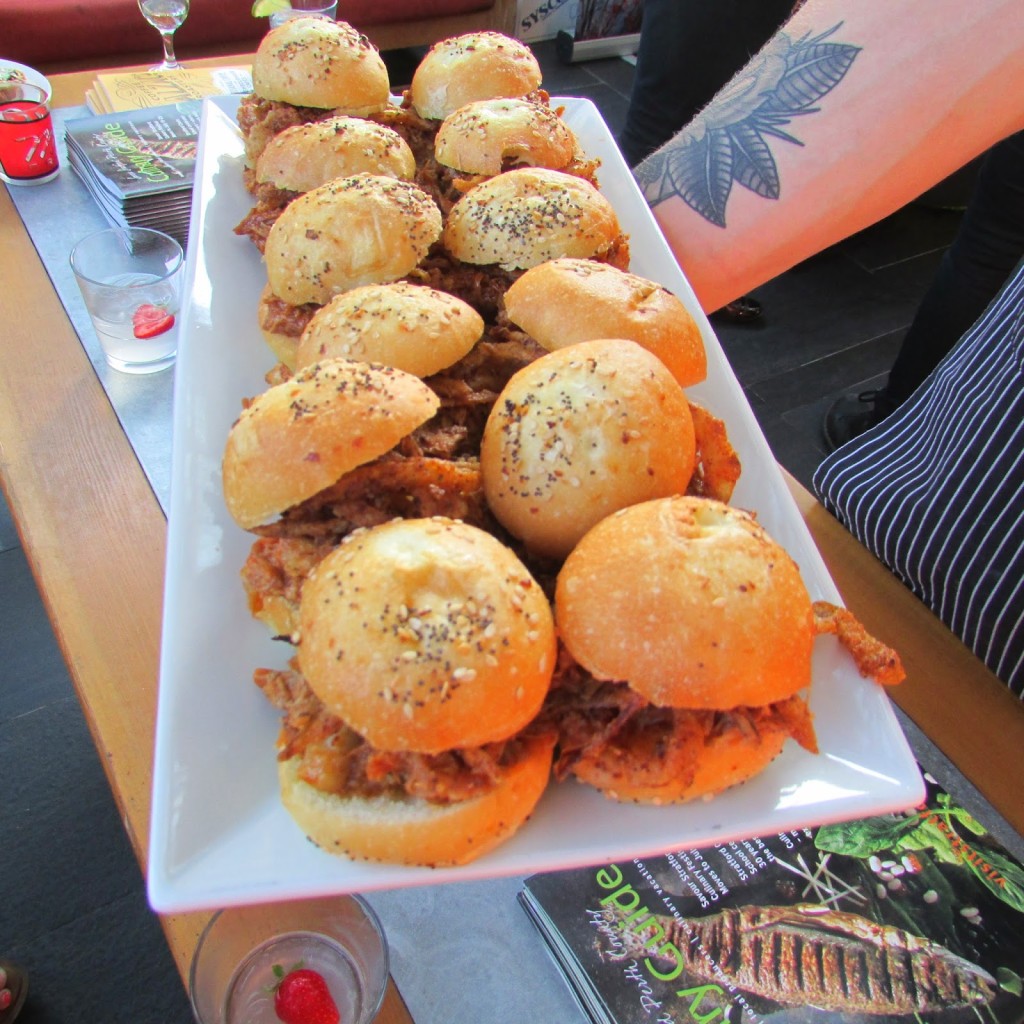 There is really so much for foodies and wine-lovers alike to enjoy at this event – there will be tutored talks and tastings, a Taste of Ontario Artisan Alley featuring Ontario craft beers, wine and cheese, a Women in Food breakfast and so much more. There are also activities for children, which is always a plus at these events. We recently spent some time touring the County with our friends and their five-year-old, so we learned how important kid-friendly activities are even when you're doing wine and foodie things.
And the Sunday Sunset Party sounds like it will be a blast – featuring musical group Trent Severn. I'll be heading back from the Wine Bloggers Conference in California when this event takes place, so I'm so glad I was able to attend this advance event and learn more about it. I definitely plan to add it to our schedule for next year.
For more information or to book tickets visit: http://www.visitstratford.ca/culinaryfestival/