If you work in the restaurant industry, the Restaurants Canada Show, held in Toronto in early March, is the place to go to learn about all the newest products and trends. This industry-only trade show is full of fabulous foodie finds and I had so much fun learning about new and exciting products I hope to see at local restaurants soon. Here are a few of my favourites: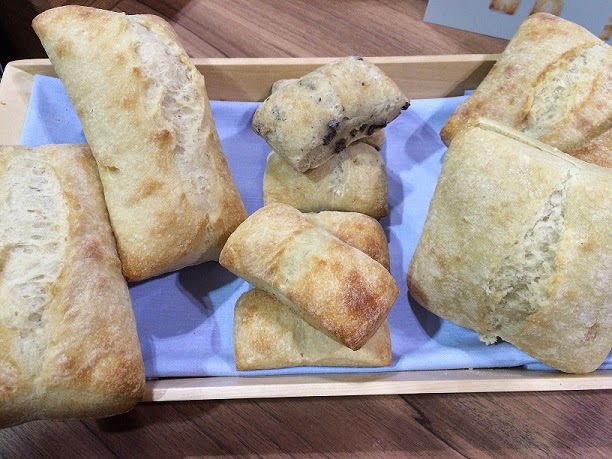 Boulart breads – In our house, bread is sort of like candy – an occasional indulgence – so when we go out to eat, I expect the bread to be a show-stopper and worth the splurge. From my experience tasting Boulart's products, these would make the cut. Made with natural ingredients and no preservatives or additives, this bread is super fresh and tasty, I'd be happy to see these on a menu. Confession—I may have swung by this booth a few times to try guest chef Rodney Bower's delicious samples.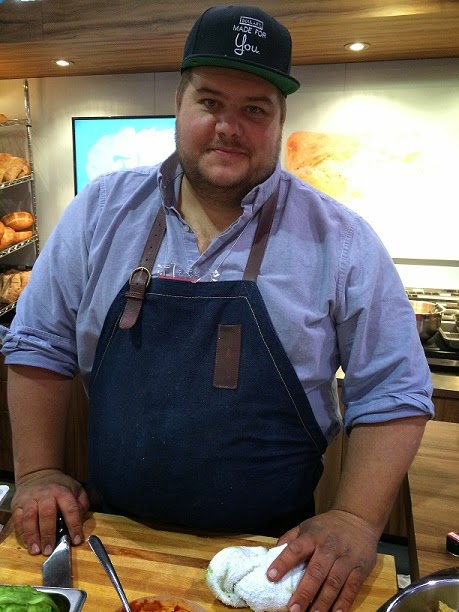 Chef Rodney Bower
FreshTAP – If you've read my previous posts about wine on tap, you know I'm a huge advocate for serving wine in ways that ensure a fresh pour every time. FreshTAP is better for the environment (far fewer bottles used) and for the consumer. I hope to see more restaurants making the switch.
Pristine Gourmet oils – Wine people tend to be equally passionate about their oils, and I'm no exception. Using high-quality, non-GMO seeds, Pristine Gourmet from Norfolk County takes an artisan approach to their oils. These are definitely worth seeking out.
Shucker Paddy – Oysters are one of my favourite foods and getting to chat with Patrick McMurray, one of the world's best oyster shuckers (and the owner of personal favourite restaurants Starfish and Ceili Cottage), was a treat. I am also coveting one of his branded oyster-shucking tools, though Shawn rolled his eyes at the idea that I was ever going to actually shuck my own oysters. You never know!
Trail Estate Winery – There were only a few local wineries at the show and I was happy to get a chance to try some of Trail Estates' wines. One of the newest wineries in Prince Edward County, I am planning a visit in April to learn even more about this new kid on the PEC block. If my initial tastes were any indication, it will be a worthwhile visit.


Cocktails in Style – Looking for some wine-related décor? I had so much fun checking out the wine barrel wood platters and cheese plates at the Cocktails in Style booth. While they were mainly stocking restaurant-ready accessories at this show, they have lots of home décor available too.