It used to be that wine and chocolate tastings were a regular occurrence on this blog, but it's been a while since I've indulged in two of the greatest pleasures in life. The Ontario Wine Society Prince Edward County Chapter's pre-Valentine's Day wine and chocolate pairing event was an opportunity to rectify that.
The event, which saw about 50 OWS members and guests come together for a Saturday afternoon tasting was well run and featured enough Prince Edward County wine to make it more than worth the ticket price. Brix Chocolate, which is chocolate tailor-made to pair with wine, was a sponsor and provided all of the chocolate. If you haven't had the chance to try Brix, it's an excellent option for your next tasting party. Chocolate can be a tricky pairing with wine, so Brix provides you with the appropriate wine for each of its chocolate products right on the label.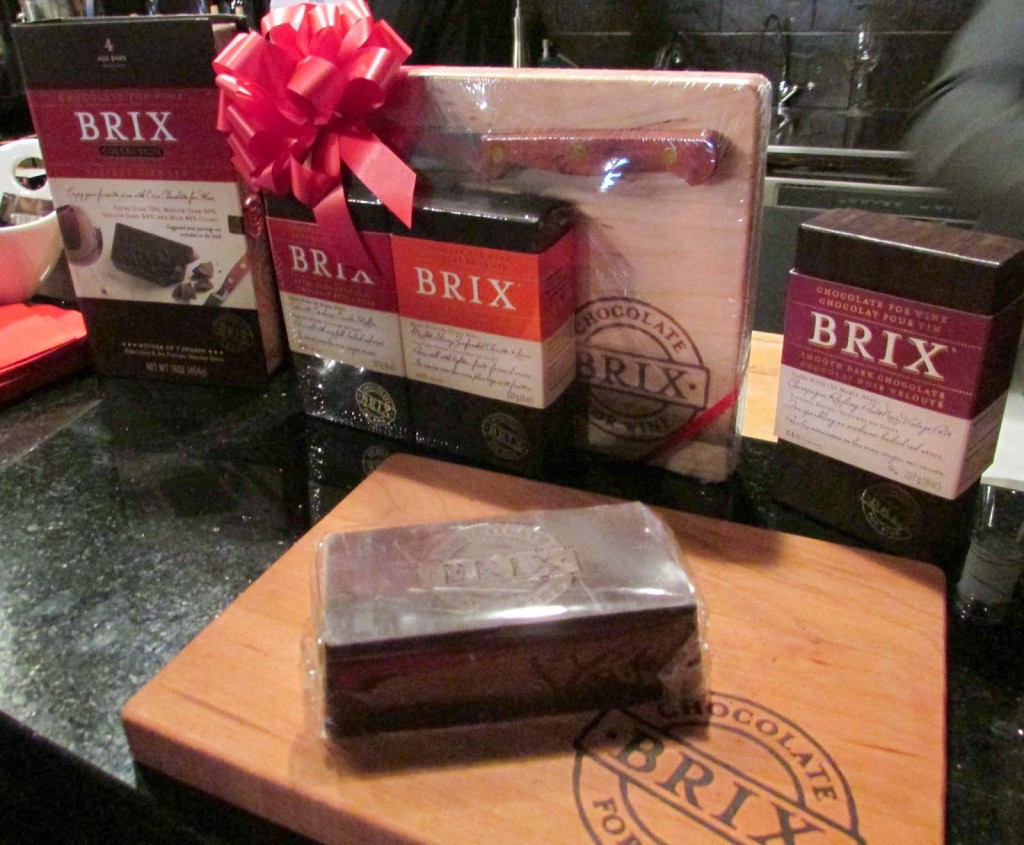 We were able to try four different types of Brix chocolate with three wine samples each. Some of them, like Brix Medium Dark and Grange of Prince Edward 2010 Gamay were huge successes and some, like Brix Milk Chocolate and Sandbanks Estate Winery's Love were an acquired taste, but the event gave guests the opportunity to really experiment and to see what best suited their palates while also trying out wines from Prince Edward County that were new to many. It should be noted that Love on its own is a wine I very much enjoy, I simply wasn't a fan of this pairing. At the end of the event you could also purchase chocolate to take home for your own tasting experiments.
The OWS PEC is one of many Ontario Wine Societies hosting fun wine events across the province. Their next event is their 2nd Annual County Character Tasting at Studio House in Wellington on April 12th. Tickets are only $15 for members and $20 for guests and can be purchased here:  www.ontariowinesociety.com/event/2nd-annual-county-character-pec/
Be sure to check out: http://www.ontariowinesociety.com/ for am OWS chapter near you.
For more information on Brix Chocolate: http://brixchocolate.com/