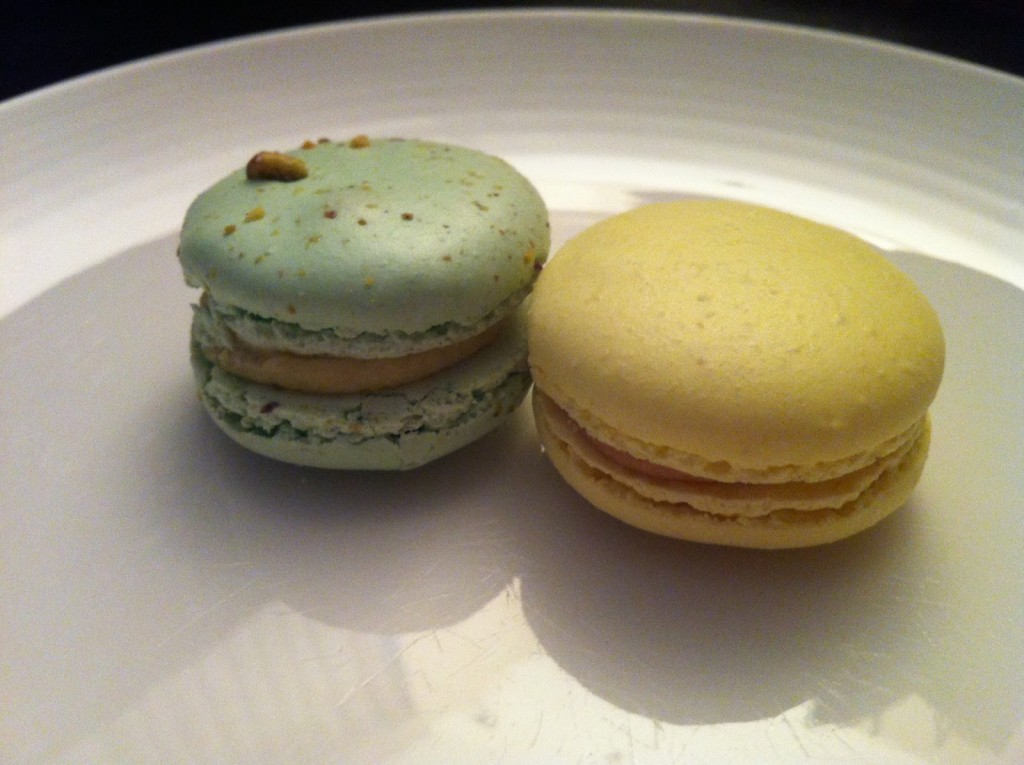 One of my favourite sweet indulgences is the macaron – when done well, it's the most indulgent, delicious treat out there. So when I heard about Macaron Day TO, I was eager to learn all the details. Turns out, it's a great opportunity to try a new macaron flavour, as well as a chance to raise money for a wonderful charity – Red Door Shelter.
Participating patisseries are offering a free macaron to patrons who mention Macaron Day TO on Wednesday, March 20th. If you purchase more macarons (and, really, who can stop at just one?), 25% of the purchase price will go to support Red Door Shelter. 
And, as an added bonus for VQA wine-lovers, I have it on good authority that one of my personal favourite bakeries, Le Dolci, is hoping to have a new ganache for macarons made with honey from Rosewood Estate Winery.   We go through a lot of Rosewood's honey in our house, so I can attest to how awesome a combination it will likely be. Rosewood and Le Dolci often partner for fun events like wine and chocolate pairings – be sure to keep an eye on Le Dolci's class schedule to see when the next one pops up.
Now, anyone have any suggested wine pairings for macarons? Maybe a Vidal Icewine? We need to plan a wine and macaron tasting for the evening of the 20th! Someone needs to get on that.
Macaron Day TO takes place on Wednesday, March 20th. 
You can read a review of last year's fun event on Mardi's eat. live. travel. write. blog (with so many of her trademark, mouth-watering photos that you'll be powerless not to go this year).
Find a list of 2013's participating patisseries here: http://macarondayto.com/participants.html
Le Dolci is located at 1006 Dundas Street West in Toronto.