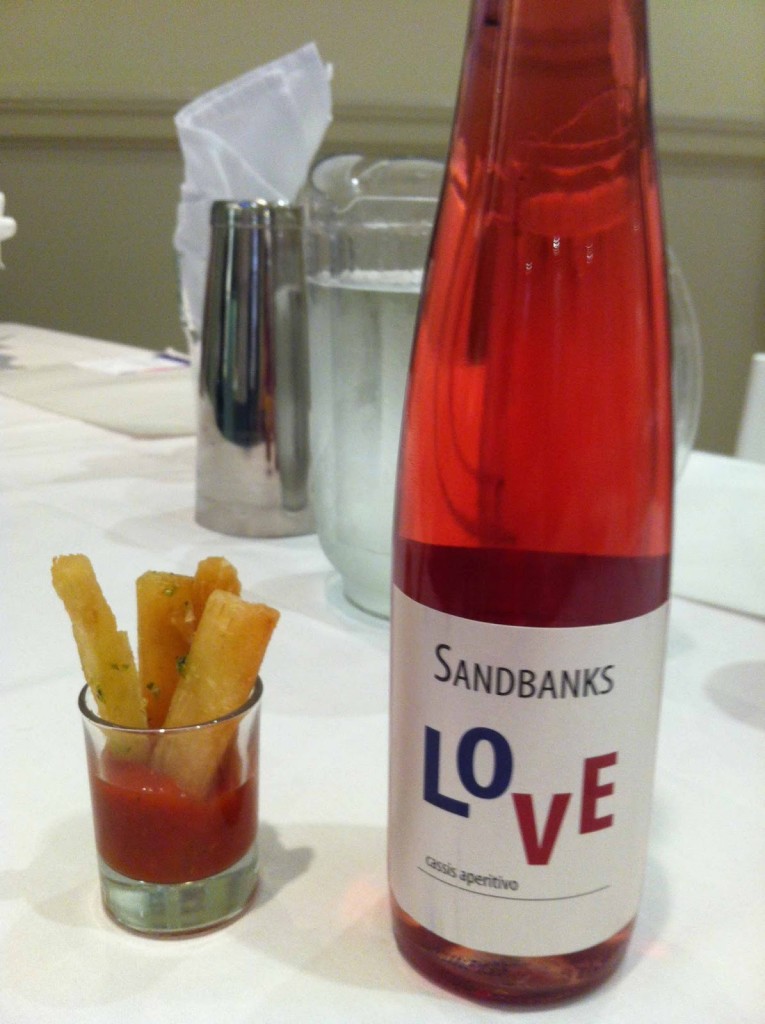 On February 2nd, Sandbanks Winery's LOVE Cassis Aperitivo 2011 was included in the new Vintages release at the LCBO. I was invited to a pre-launch event with the always fun Sandbanks crew and had the chance to try some exciting LOVE-inspired food pairings.
The event, held at the Summerhill LCBO location (one of my favourite places to shop in the city), was a gathering of assorted food and wine people and featured the delicious culinary creations of Panama chef Rossy Earle (@pancancook on Twitter).
LOVE is quite the unique drink. It's made from white wine and then organic Quebec cassis is added to create a delightful pink aperitivo. I loved the candy-sweet, strawberry-tinged nose, but it was a much drier wine than I expected. While there is sweetness, it's nowhere near dessert or Icewine levels.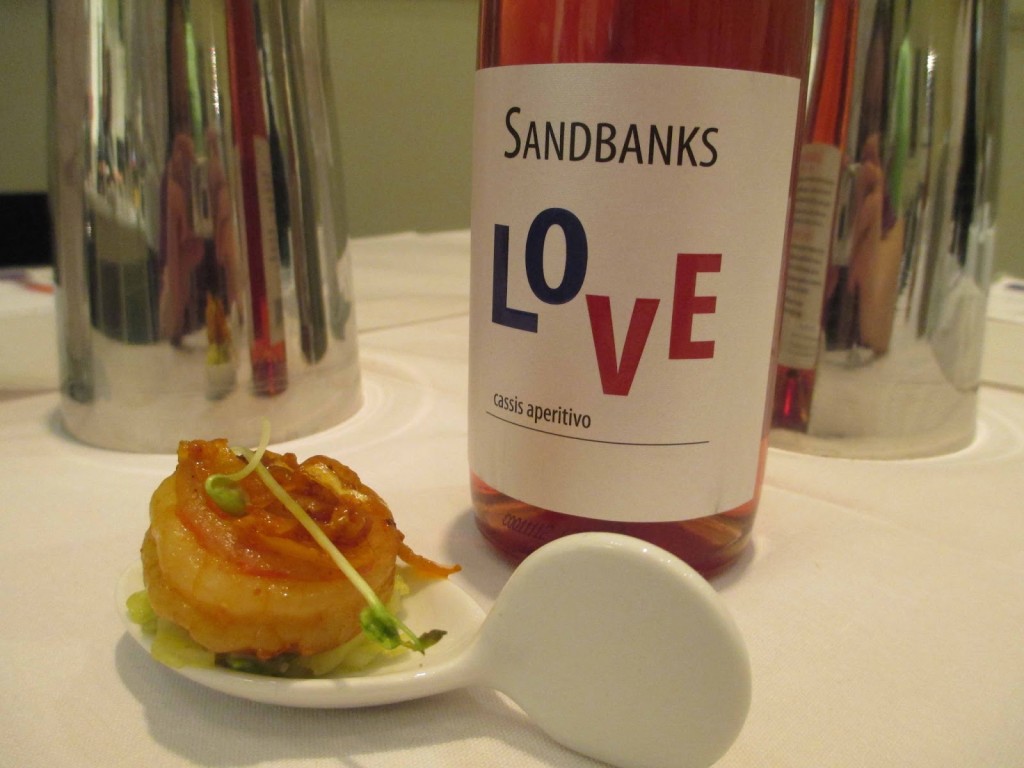 To show how versatile this wine is, Chef Rossy created a selection of delicious pairings: yucca fries with her homemade, spicy ketchup, a lively shrimp appetizer, homemade Chorizo in a corn tart shell and a pork dish. Everyone raved about the pork and she was kind enough to make me a veggie version, which I contend was equally delicious!
While I can't speak to the pork, I found that LOVE paired well with the spicy fries and with the more subdued shrimp. It was sweet enough to cut through the spice, but not so sweet that it killed the flavours in the food. I think it's probably still a wine I'd look to for before dinner sipping rather than during, but I was pleasantly surprised at how well it went with the food we sampled.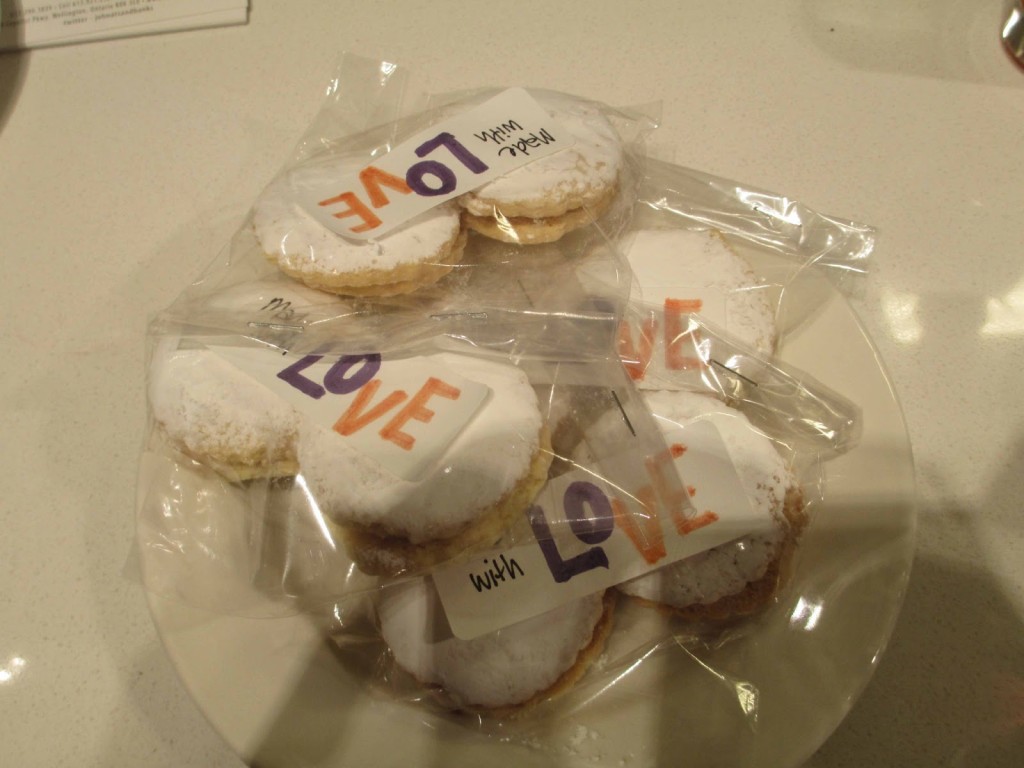 I wish I'd had a chance to try the Alfajores filled with LOVE buttercream that Chef Rossy created while I still had some LOVE left in my glass. I think it would be an interesting match with such sweet, soft and delicious cookies. I decided instead to take my treats home so I could share with the one I love. And if he asks, I totally meant to.

You can find LOVE at the LCBO as part of the current Vintages release. (#318394).
A great shot of Rossy Earle's amazing food for the event: http://instagram.com/p/VH_Tf6jvIO/

A selection of photos from the event: