If you're a regular reader of this blog or if you follow me on Twitter, you'll already know about my love affair with Lighthall Vineyard's Progression Sparkling. I first discovered this sparkler on a visit to Prince Edward County and it's so good that I can't help but keep coming back for more. It's the perfect brunch sipper, a marvelous oyster pairing and an affordable celebration sparkler – you know, for when you're celebrating the fact that, 'hey, it's Friday!'
Despite my love of Progression, and my admiration for so many of the other
Lighthall
wines I've tried, I had never visited the winery. It's a little off the beaten track, so when we have quick trips to the County, it always seemed a bit too far to visit. I'm so glad we finally had a chance to rectify that on a recent trip. Truth be told, it's only about a half hour or so from the Hillier wineries and it was such a beautiful drive.  It was also a wonderful treat to visit with winemaker Glenn Symons and get a better understanding of the wines.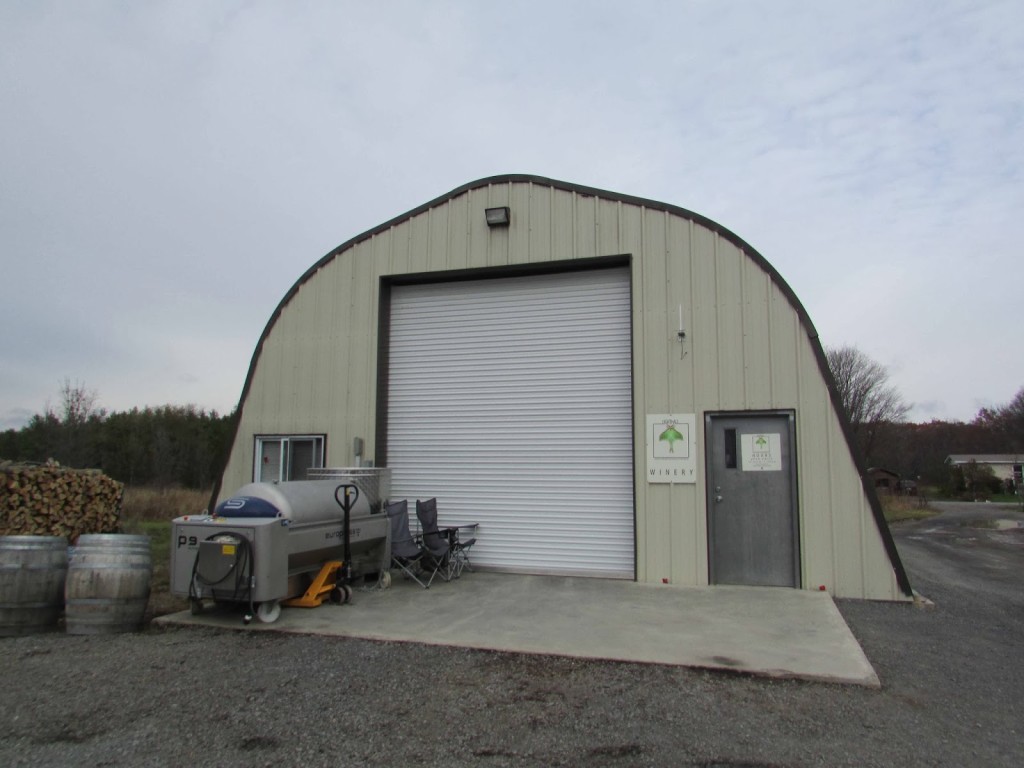 Lighthall is not one of those fancy estate wineries with an elaborate tasting bar and wine décor for sale in the gift shop. Like many of the PEC wineries, it's small and intimate – the tiny tasting bar shares space with the tanks and barrels in one room and, if you're like us, you might just
pop in to find Glenn hard at work in the back. But Lighthall is happy to have visitors at any time of the year (appointments are helpful in the winter
season) and Glenn's passion for his wines is infectious. He happily poured us some samples from the tasting bar, as well as from the barrel. For a wine student, it was a fabulous chance to try wines from first ferment through to just out of the barrel and I was so grateful that he would take the time to explain and let us sample.
While my heart still belongs to Progression, I think that later on this year I will have to share a portion of that love with Lighthall's upcoming 2012 Pinot Noir. The barrel sample we tasted was full of the hallmarks of PEC Pinot – the beautiful earthiness, the balanced acidity, the full-bodied
structure – I could easily have savoured that sample for hours.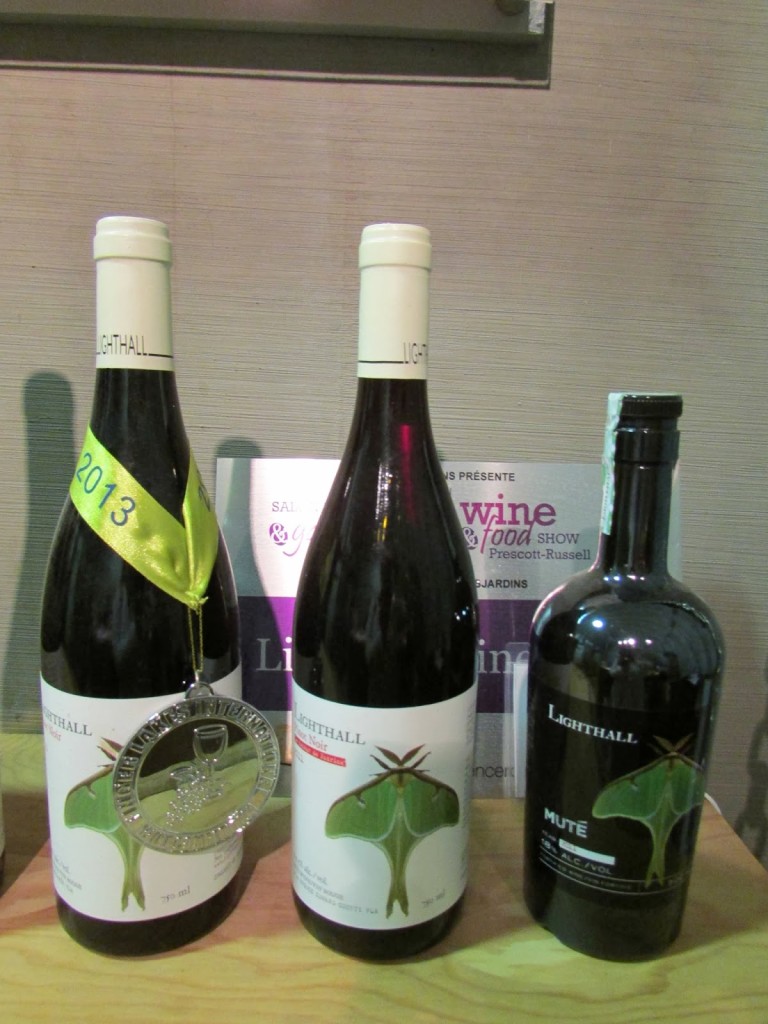 Lighthall also has excellent Chardonnay and Gewurztraminer, which are extremely well made. The 2009 Chardonnay is showing its age nicely and has a lovely buttery texture, surprising for a wine that's all steel ferment. It's another great oyster pairing. The 2011 is a different ferment and is a very interesting contrast to the 2009 – it was much more fruity and vibrant. The 2009 was my preference, but both were excellent and, depending on the food pairing, would be equally enjoyable.
We ended our visit with a sip of the Lighthall Muté, which is made from Vidal grapes that were pressed and unfermented before being
fortified. It's a sweet dessert wine with a nice kick. With a little bit of blue cheese this is a fantastic treat.
Many thanks to Glenn for taking the time to visit with us – we're definitely looking forward to spending more time at
Lighthall Vineyards
in the future.
For more information: http://www.lighthallvineyards.com/