It's just a week or so until the big day and you still haven't found the right gift for the wine, spirits or beer lover on your list? Need to pick up something for that holiday party? No problem, we've got you covered!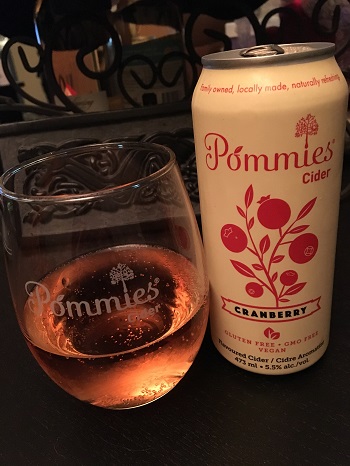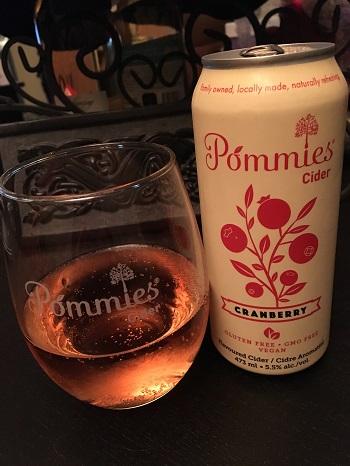 Pommies Cranberry Cider – Whether you're picking out a holiday drink for get-togethers or picking a gift for the cider lover on your list, Pommies has you covered. This Ontario cider company has a holiday-themed cranberry cider this year and it's actually pretty great. It's just the right mix of tart and sweet and I'm definitely going to be enjoying a few cans over the holidays.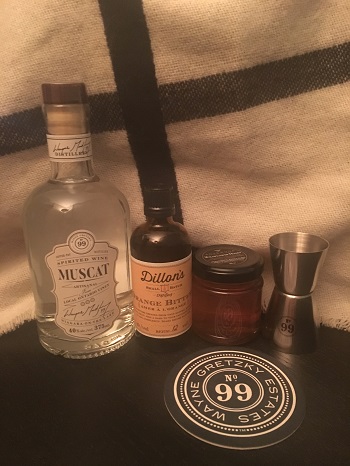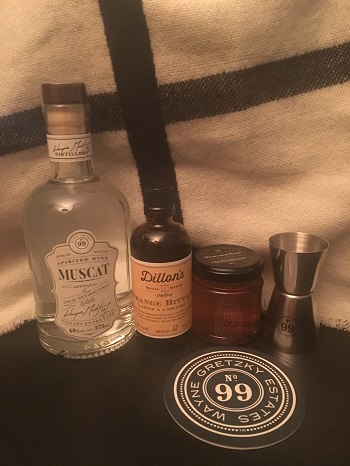 A Wine Club Membership – A monthly delivery of wine? For a dedicated wine lover a wine club membership can be a fabulous gift. I often suggest the Vineland Estate wine club to those who ask, as it features a host of activities and events alongside the wine deliveries. And if you have a wine or spirits lover who happens to be a hockey fan too? The No. 99 Wine & Cocktail Club offers a pretty sweet deal. Wayne Gretzky's winery offers both wine and spirits and Shawn and I got to sample one of their fun cocktail packages, hand-picked by their estate mixologist. It featured a custom double-jigger, orange bitters from Dillion's Distillers and wildflower honey from Rosewood Estates along with Wayne Gretzky's Artisanal Muscat – a wine-based spirit. It created some very fun cocktail options and would be a pretty fantastic gift to find under the tree.
Beau's New Lang Syne Belgian Tripel – I enlisted Shawn's help to review this 750 ml specialty beer from Beau's. Wine barrel aged (in Pinot Grigio barrels) and bottle conditioned, this would be the perfect gift for a wine aficionado who enjoys a well-made craft beer. Shawn was impressed with the genuine flavours and warm, bitter finish. There was orange on the nose, as well as nuts and clove. It had a thick, creamy texture and sweet, slightly malty palate and stands up well to tripels made in Belgium. A fun gift to ring in the holidays or the New Year.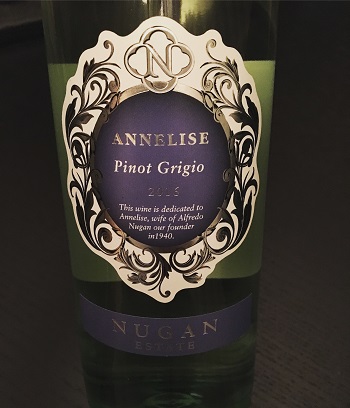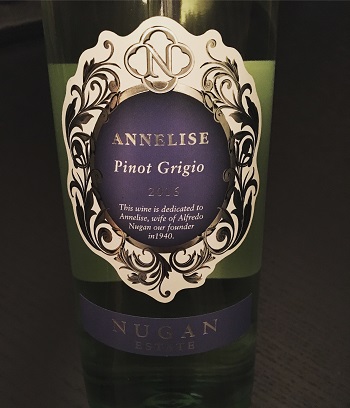 A nice bottle of wine – You really can't go wrong with a good bottle of wine. I'll be picking up Campo Viejo Reserve for those on my list and a well-priced Cotes du Rhone is always a great option. Looking for something white and easy-drinking? Shawn and I recently sampled the Nugan Estate Anneliese Pinot Grigio, which is a crisp and refreshing Australian option that's easy to find at the LCBO and has lots of pear and green apple on the nose and a fruit-forward, nicely balanced palate. This is a good option for a holiday party of a hostess gift.
What am I hoping to find under my tree this holiday season? Champagne, of course, and great Tempranillo from Rioja. Good whiskey never goes out of style either.
What about you? What do you grab when you're down to the wire and you need a great gift option?
*All of the items featured here were provided as samples. Opinions, as always, are my own. Well, Shawn reviewed the beer and he really, really liked it.