Shawn decided early in our relationship he would rather be our designated driver on wine trips than endure group tours. He felt we could visit more wineries, save the cost of the tour, avoid waiting around for stragglers to meander back to the bus and not have to deal with the over-served or bachelorette parties. For the most part, this has worked well. He's happy to wait around while I chat with winemakers, taste and shop – then we hop in the car and zip off to our next visit.
Given this, when I won tickets to the iYellow Wine Club Icewine Festival bus tour, I wasn't sure he'd want to join me. But he did, and we had a fantastic time. What was it that made this group tour better than the ones we've tried in the past? I think it's the iYellow touch – they've combined all the best parts of bus tours and managed to ease the annoyance factor significantly.
We set off from Toronto on a Saturday morning after being greeted at the bus by iYellow staff handing out light snacks and water. These supplies are a great touch and helped keep everyone fortified for the trip.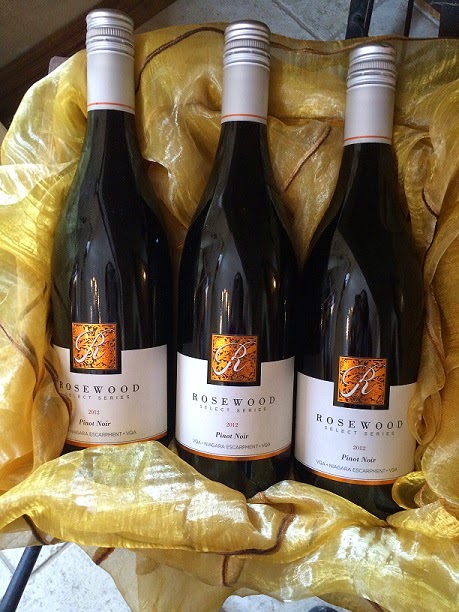 We made it to our first stop, Rosewood Estates Winery, in just over an hour and were in good spirits for our first tasting of the day. We had a warm mead welcome cocktail, played 'guess the mead' in a tasting flight, paired Merlot and chocolate and then had a few minutes to shop. Shawn loved that the shopping portion at each stop was fairly short – no waiting around forever to get everyone back on the bus.
And during the travel to our next stop – Pillitteri Estates Winery – there were giveaways, homemade treats and lots of fun things to keep us occupied. The tour at Pillitteri was extremely well-done. Our host, Neil, was hilarious and made the tour and tasting feel welcoming and special. He also chose very interesting wines for us to taste – an aged Riesling and several unusual icewines (2002 Cabernet Franc, a 2007 blend, a Sauvignon Blanc and a Sangiovese). This was by far my favourite tasting of the day and another reminder of how daring the winemaking team at Pillitteri can be.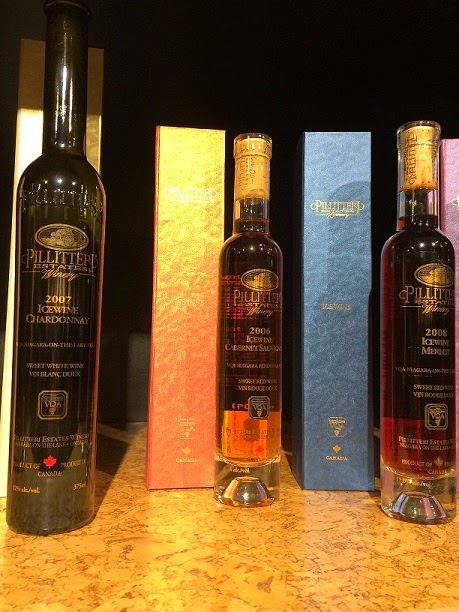 It was a short trip to Inniskillin from there, where we had a lovely lunch in the barrel room. We were both impressed by the quality of the food and enjoyed chatting with the people seated near us. We followed lunch with another tasting and a few minutes of shopping before heading off to our secret stop – Niagara Oast House Brewers.
I'm not a big beer drinker, but it was nice to see the new upstairs space at Oast House and Shawn was ready to try something different. We had two samples, enjoyed a few more minutes of chatting with our tourmates, bought some beer and were back on the bus for the ride home in under an hour. Our tourmates chose quiet on the ride home over a movie (I was hoping they'd want to watch Blood Into Wine) and I actually got some reading done on the trip back – this wasn't a crazy party bus by any stretch.


So what was it that made this tour work for us?
The iYellow experience. If you're studying for your level four WSET, this isn't the place to prep for your exam – it's a tour to remind you that wine is fun. The iYellow staff bring a chatty, unpretentious vibe and everyone is there to enjoy themselves. I think Shawn really liked the break from talking vintage variation and weather patterns with his cork dork wife.
Good pacing. The activities were well-planned, the shopping time was reasonable and there was no sitting around waiting. The drinking was also well-paced. There was good spacing between tastings, spittoons were available, snacks and water were plentiful, lunch was hearty and there was no encouragement to over-indulge. There was plenty to drink, but this was a party, not a bacchanalian.
The people. iYellow has found their sweet spot amongst a younger crowd who want to learn about wine without pretension. Most people are fairly new to wine and they don't take it super seriously. No one judged you if you were buying the $12 pink bubbles – in fact, no one judged you at all.
Shawn and I will be revising our stance on bus tours after this. While we will still choose do our own wine touring most of the time, we'd definitely consider another iYellow tour in the future.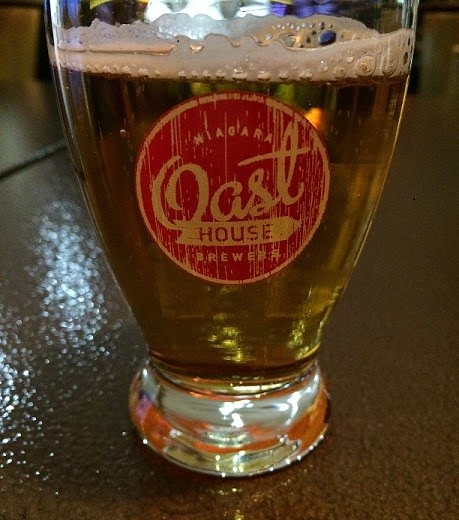 A few tips from Shawn:
Bring headphones if you're picky about music or want to drown out bus chatter.
You can burn out on icewine pretty easily – don't feel like you have to try every single thing.
Take advantage of the snacks offered and bring your own – that will take the edge off the wine and you'll feel much better at the end of the day.
Enjoy the fruit offered or bring your own. The vitamin C helps counterbalance the alcohol and it's full of other things that are good for you too.
Do you like group wine tours? What makes a tour really work for you? I'd love your thoughts in the comment section.