When I was putting together my plans for this holiday gift guide I thought it would be fun to include some ideas from a few of my favourite wine bloggers and writers. These are the people I turn to for suggestions, so I thought my readers might enjoy hearing their holiday gift picks. I wasn't disappointed in the ideas I received and I'm so happy to be able to share these recommendations for what to get the wine-lover on your gift list.  
Tyler's Pick:
My pick is a fun, yet useful wine-related item available this season at Home Outfitters.  It is a five-piece wine accessory kit in the shape of Bordeaux bottle for $24.99 and a token of good taste for the would-be wine enthusiast on your list this year.
Read more of Tyler Philp's articles on wine at www.tylerphilp.com – A member of the Wine Writer's Circle of Canada, Tyler is an expert on wine cellars and a great resource for all sorts of wine information.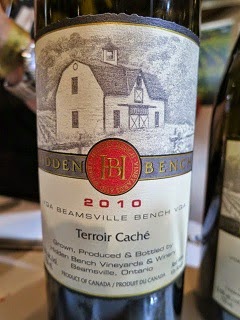 Jason's Pick:
Hidden Bench Terroir Caché 2010 
A big, seductive Ontario red from the great 2010 vintage, this edition sports a traditional Bordeaux-blend consisting of 53% Merlot, 19% Cabernet Franc, 16% Cabernet Sauvignon, and 12% Malbec. Would make an excellent gift that can be enjoyed now or over the next 5-8 years for that red wine lover in your life. You will find this in the VINTAGES section at the LCBO (#505610) for $38.20.
Read more of Jason Solanki's wine reviews at his Vintages Wine Picks & Reviews site – this is a great resource to read all about the latest LCBO Vintages releases and more: http://vintagewinepicks.blogspot.ca/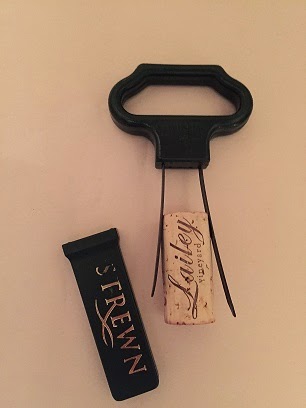 Shawn's Pick:
My suggestion is one of the most useful (and least expensive) gifts you can buy for your wineaux friends. This is a cork puller, and it is used when removing corks from aged wines. After about 10-12 years, the corks may start to break down and as you approach 20 years old, they are almost impossible to remove in one piece.
The cork puller solves this problem. The two prongs straddle the cork and you gently rotate the handle and slowly pull the cork out. It has saved me many times, sometimes when I started with a conventional corkscrew.
I acquired mine at Strewn Winery for about $8 several years ago. If you can't find any locally, Amazon.ca has some starting at about $11, and quite a nice metal one for $16.75.
Read more on Ontario and Canadian wine at Shawn McCormick's fantastic Uncork Ontario website: http://uncorkontario.com/
Shawn is also the moderator for #ONWineChat, which takes place on Twitter every Wednesday night at 10 p.m. EST.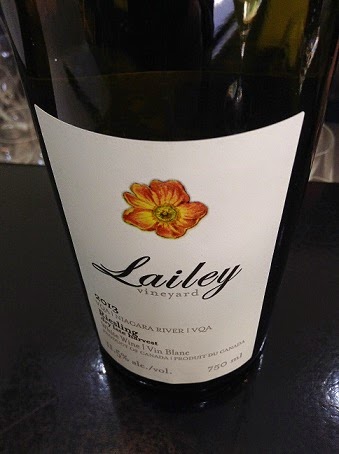 My pick:
Lailey Vineyard's 2013 Late Harvest Riesling
Released
on the first weekend in December, this is a limited-release wine from
one of Ontario's premier winemakers. They only plant three rows for this
Riesling and it's worth it to scoop some up, if you can. As a late
harvest wine, it is just sweet enough to be a perfect pairing for soft,
creamy cheese. This is a great gift idea for a wine fan or a special
treat to pull out after your holiday dinner.
Do you have another great gift idea to suggest? Be sure to leave a comment below!