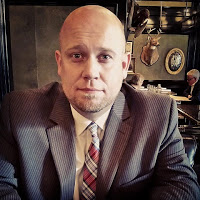 Whenever I get a copy of the CellarBuilder newsletter from John Hanna & Sons Ltd, I know I'm going to be hungry reading it – the newsletter is full of great wine and food pairing suggestions. Not surprising from a company that really knows their wine.
This week's Food Pairing Friday selection is from Andrew Hanna, a third generation wine importer and Director of Sales and Marketing at John Hanna & Sons Ltd. The company is one of Canada's oldest and most respected sources for fine wines and spirits produced by families – not factories.
Andrew was inspired by a recent visit to Spain and his pairing story will make you dream of a trip to the region.
Andrew's Pairing:
Having returned – a week or so ago – from a whirlwind tour of northern Spain hosted by Rioja rock-star La Rioja Alta S.A., you'll pardon me if my mind remains seduced by tasty tapas and on-point pintxos.
Each time I visit Spain, I am taken by both the creativity of leading culinary minds and the amazing quality of the raw materials they're blessed to work with.
I visited La Rioja Alta S.A. to join in the celebration of this venerable wine producer's 125th anniversary and was thrilled to have a chance to explore the farms and facilities they own across four important Spanish wine producing districts: (i) Albarino country in Rias Baixas, (ii) serious brooding reds wine territory in Ribera del Duero, (iii) somewhat more generous and modern red wine terroir of the Rioja Alavesa, and of course, (iv) the iconic cellar worthy reds found in the Rioja Alta portion of the Rioja D.O.Ca.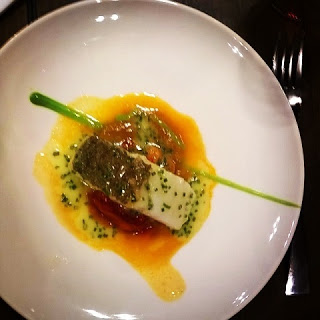 It was on a travel day – between Rias Baixas and the Rioja Alavesa – that we had some time in Bilbao to explore this heretofore industrial port City, perhaps most famous as home to the Frank Gehry designed Guggenheim Museum.
Shortly before this cultural indulgence, I sat with a group of leading wine importers, distributors and industry professionals for an incredible foodie indulgence at a small restaurant near the gallery.
Amongst the inspired culinary treasures presented that day was a dish – and wine pairing – that will remain forever etched on my palate for both its sheer deliciousness as well as the technique and skill involved in its preparation.
On display was a simple (but perfectly cooked) oven roasted cod served on red pepper confit and topped with chive beurre blanc. The electrifying colours and appearance of this dish stood in stark contrast to its delicate flavours and textures – and, like many of my most profound food experiences, I was left enchanted by the quiet confidence of a Chef prepared to allow the quality of a scant few ingredients speak volumes.

Next to this stunning fish, we enjoyed a glass of Lagar de Cervera Albarino. Now if you haven't tried Albarino before, I'd advise you to take immediate remedial action to correct this, as these coastal Galician whites are amongst the most satisfying and sneakily complex white wines you can find, anywhere. Imagine a hypothetical blend showcasing the explosive aromatics of Sauvignon Blanc and Riesling all within a bone dry frame, and topped off with unique and compelling mentholated "alpine garrigue" notes of pine, eucalyptus and spearmint framing the cool, refreshing and complex finish.
Not surprisingly, these coastal whites are picture perfect pairings for light seafood and fish dishes for the bright acidity, deep concentrated core of citrus fruit and delicate herbal complexity. The next time you're thinking about fish, I'd encourage you to give some thought to a glass of Spanish Albarino; I think you'll find it to be a tasty addition to your dining table.
Many thanks to Andrew for sharing his pairing! To learn more about John Hanna & Sons, visit winetrader.ca or cellarbuilder.ca. I'm sure he can find a perfect food pairing to suit your tastes.