Welcome to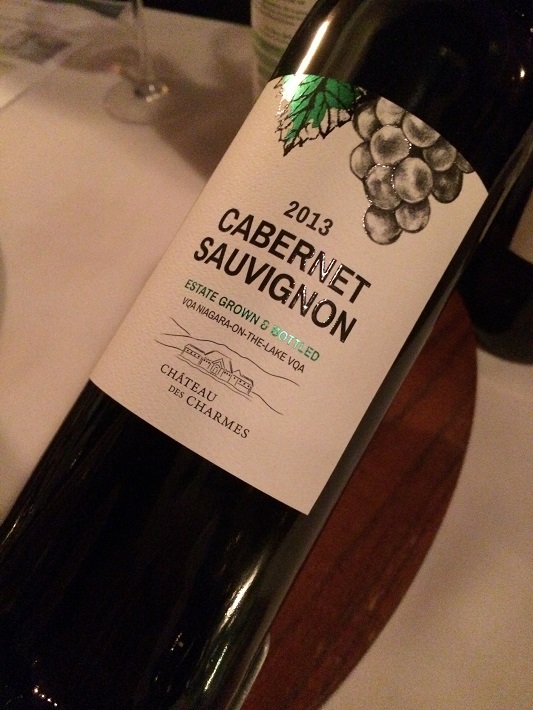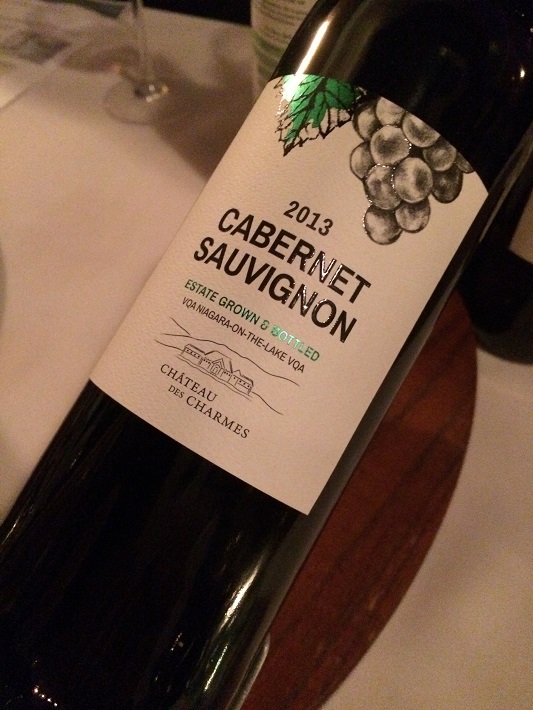 the new home of Upkeep: Wine, Body & Soul. I've long known I needed to find a better platform for my site, but this move didn't come without its challenges. Upkeep is a labour of love for me, so I hope you'll continue to follow along with my adventures in wine here at this new URL. I promise there will be lots of new content about wine and wine-related food, travel, books and more.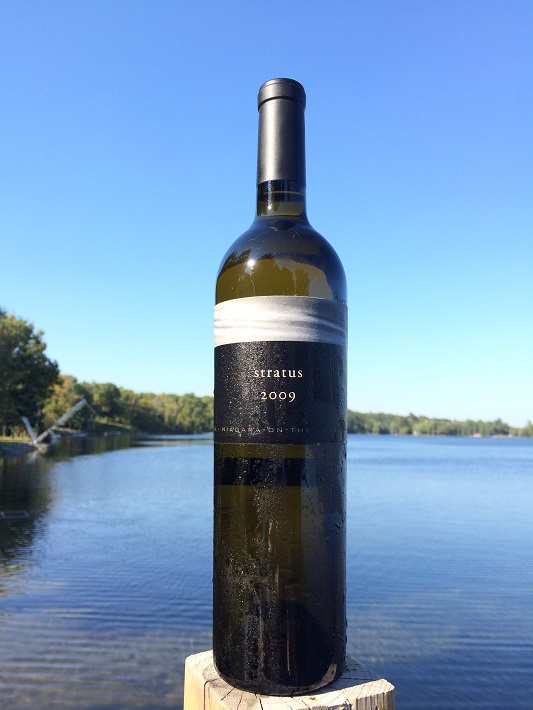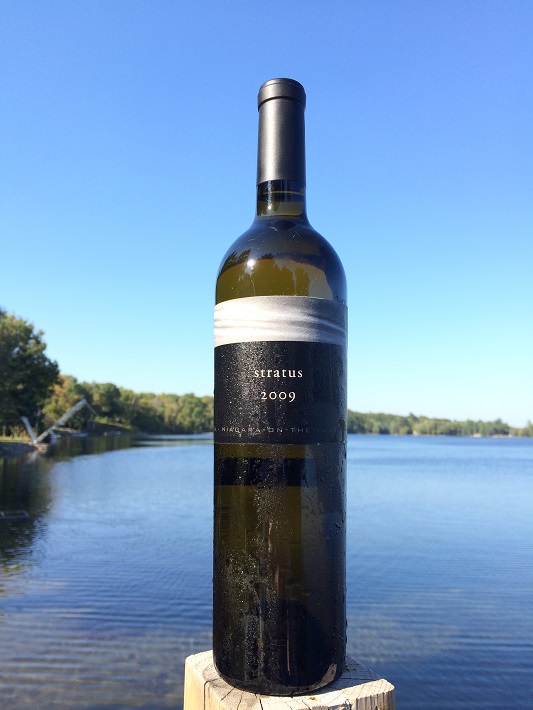 What better way to kick off the new site than with a list of some of my favourite wines of 2015. I love taking the opportunity to look back over a year of photos to see which wines made my heart sing and reminded me why I enjoy the opportunity to continue learning about wine. As always, my picks are personal. I think where you drink a wine affects how you experience it – and that's a really amazing thing. For me, wine is about more than just a point score or tasting note, it's about how you feel in the moment you take that sip. Does it make you happy? Does it improve on the moment? Does it make you want to talk about it? Those are the wines I tried to capture here, because those are the wines that make me want to keep writing.
Ontario's Finest
This year, I continued my love affair with Ontario wine. I spent time in Prince Edward County, Niagara and Ontario's Southwest and sipped so many wines that highlighted how far Canadian wine has come since the inglorious days of Baby Duck.
From my tasting of more than 45 Ontario Cabernet Franc wines, two emerged as ones I couldn't wait to have again: Pondview Estate Winery's 2012 Bella Terra and Chateau des Charmes' 2012 Cabernet Franc. Chateau des Charmes impressed me mightily this year with the quality of their value-priced wines. I had the opportunity to try their 2013 Cabernet Sauvignon at the Ontario Harvest event in November and once again I was pleased to discover exceptional quality at a price point that makes CDC easy to recommend to anyone looking for an Ontario wine to try.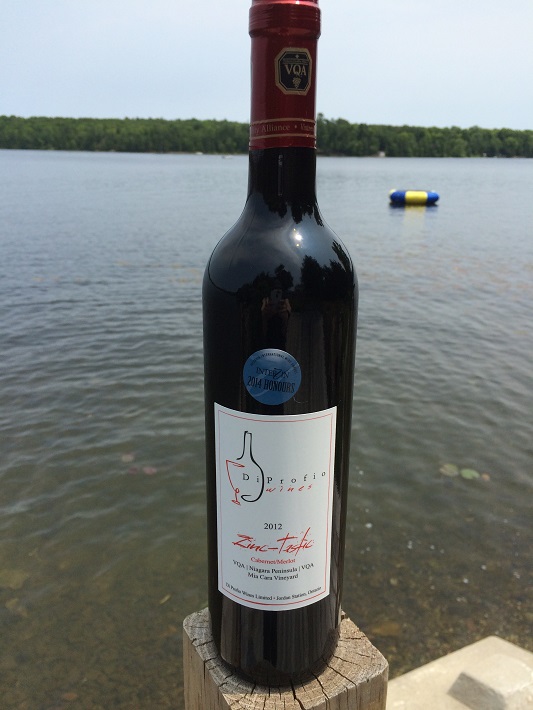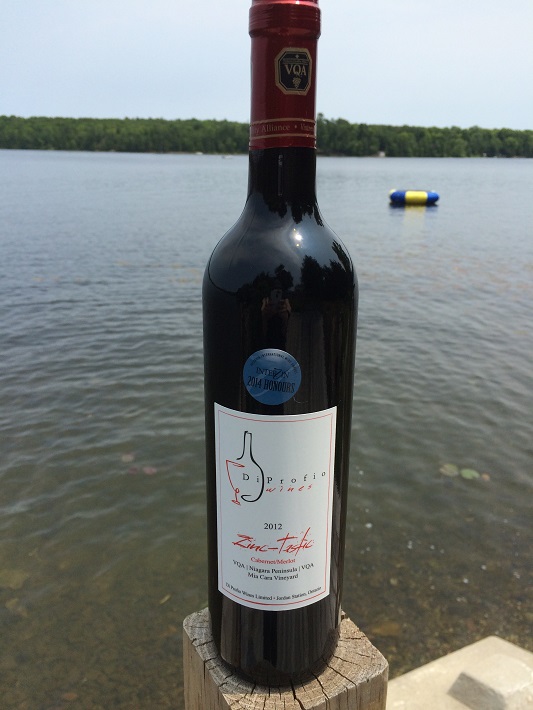 Ontario reds were high on my list this year and one that called me back again and again was the 2012 Zinc-Tastic Cabernet Merlot from DiProfio Wines in Niagara. Long one of my favourite wineries to visit (they make you feel so at home), stops at DiProfio became a mainstay for our Niagara trips this year so I could drop in for another bottle of this well-made, easy-drinking red blend.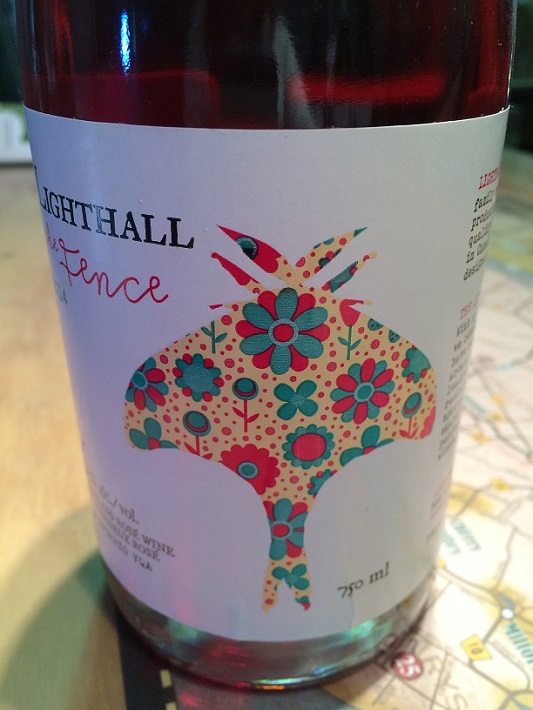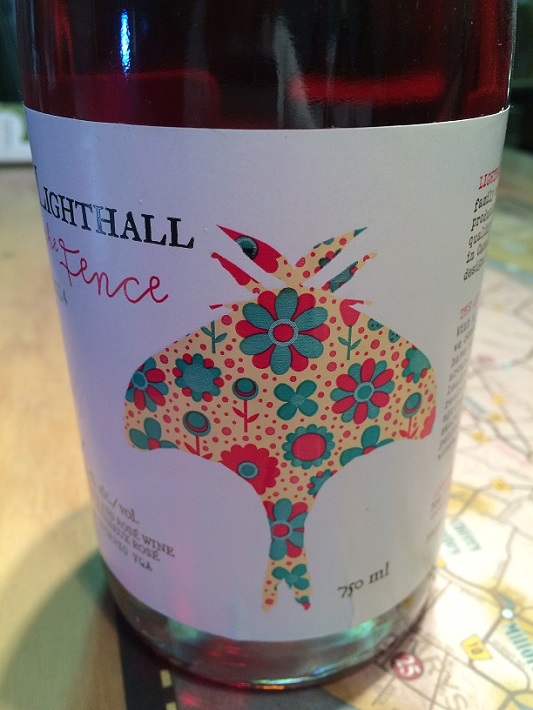 Ontario Pinot Noir is always high on my list and this year was no exception. Both Niagara and Prince Edward County impressed me with the quality of this year's vintage. Favourites from PEC included Hubb's Creek, Lighthall Vineyards and Rosehall Run, while Angel's Gate Winery in Niagara remained at the top of my list again this year. And I have to say that Lighthall Vineyard's The Fence Sparkling Pinot Noir was absolutely one of the best things I drank this year. Glenn Symons continues to impress me with his skill as a winemaker and his willingness to take chances and experiment with PEC wine – The Fence was a showcase of how successful those experiments can be.
Lots of Ontario white wines passed my lips this year and I was more than impressed with many of them – I wish I'd bought more bottles of the excellent 2012 Chardonnay Musque from Vineland Estates (it's no longer available) and the 2009 Stratus white blend proved to be a fantastic, nuanced experience. After waiting a few years to drink it, the Stratus made for a lovely summer evening sipper at the cottage this year. I was torn between whether I preferred the Hubb's Creek 2014 Pinot Grigio or the rosé, as both were among the wines that stood out for me this year, but I think I'll give it to the Pinot Grigio by a nose. Winemaker Battista Calvieri is definitely one to watch in the years to come.
South of the Border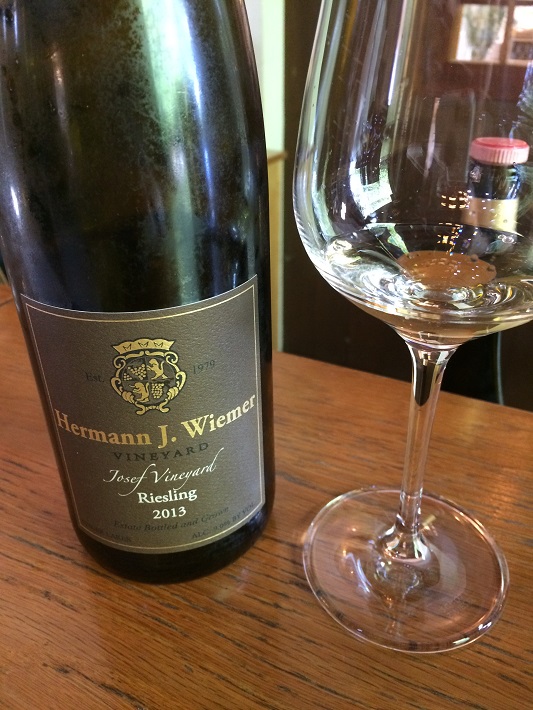 This year, I had the pleasure of visiting The Finger Lakes in New York State and experiencing their wines. So many of them stand out to me, but two in particular left a very strong mark. Visiting Hermann J. Weimer's winery was like a little taste of the Mosel. While Weimer wines are all very much a product of the terroir of The Finger Lakes, the Riesling stands proudly beside the best of the German winemakers. I wished I could bring them all home with me. Another wine that spoke deeply of the region and the experimental nature of the winemaking there was the 2013 Saperavi from Standing Stone Vineyards. I had never tried this grape, but b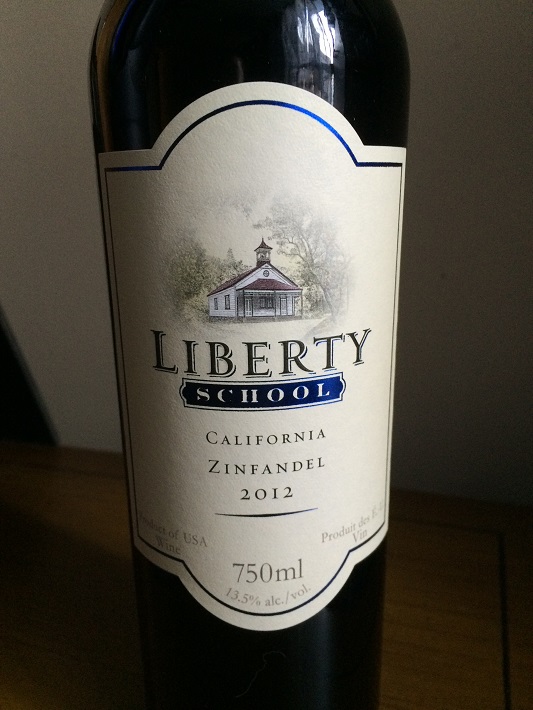 oth the Reserve and the regular left me wanting more.
California still held a big piece of my heart this year and no doubt will continue to as I prepare to attend the Wine Bloggers Conference in Lodi, CA this August. My go-to wine at the LCBO continues to be Hope Family Vineyard's 2012 Liberty School Zinfandel – an excellent representation of Paso Robles Zin at a great price point (and not as hot on the palate as many of the general list/Vintages Zinfandels available here). Jordan Winery also continued to impress. I got to taste through a number of back vintages at the 2015 Wine Bloggers Conference and was thrilled to see the winery at this year's California Wine Fair in Toronto. But, alas, there's still no regular distribution of their lovely Chardonnay and Cabernet Sauvignon in Ontario. I've got my fingers crossed for next year. California Sauvignon Blanc also continued to shine for me in 2015 with the 2014 St. Supéry my top Sauvignon sip of the year.
The Best of the Rest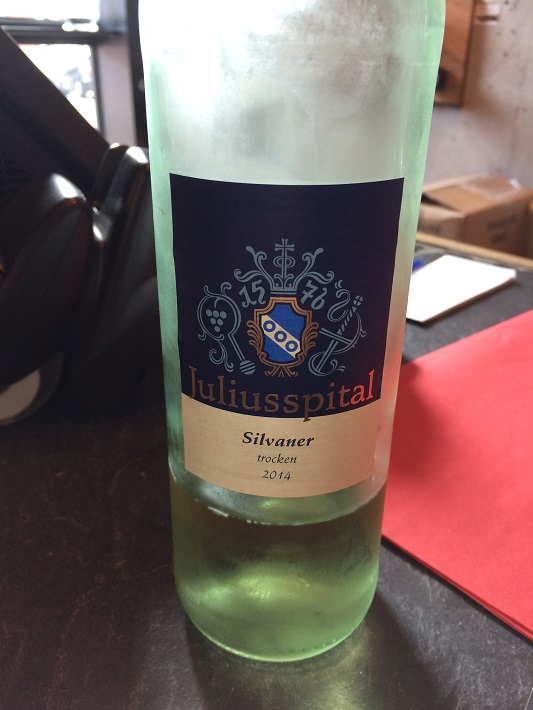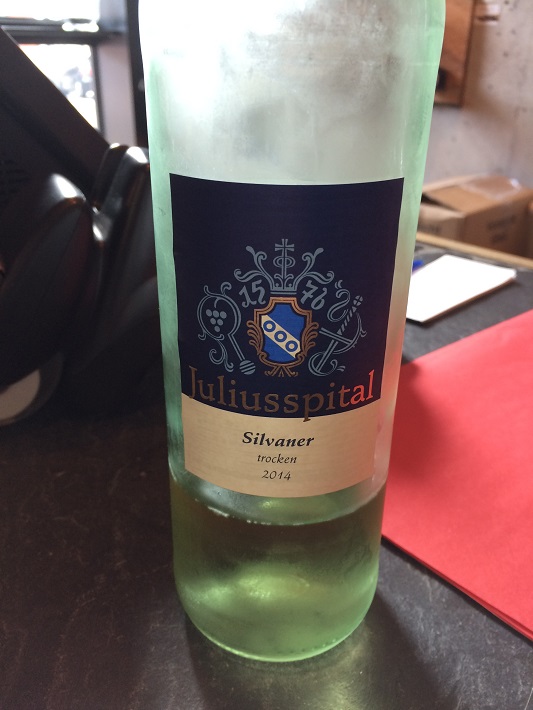 Sipping the 2014 Juliusspital Silvaner on the patio of Heart Attack and Wine in Hamburg is one of my favourite memories of the past year. The crisp, refreshing and fruit-forward Silvaner was the perfect wine in that moment and I can't wait to have it again soon. Lucky for me, I brought back a bottle.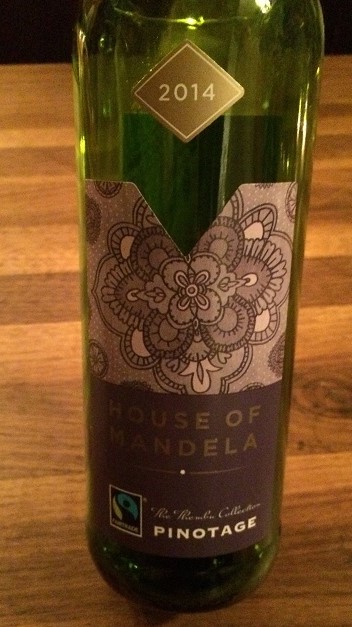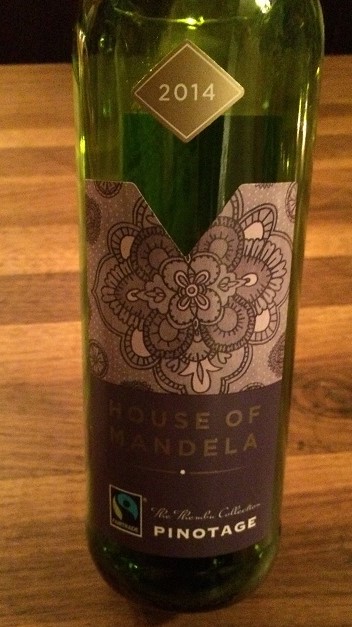 Another wine made even better in the moment was the 2014 House of Mandela Pinotage. I can't say I've ever had another Pinotage that I enjoyed, but this one was decidedly different with much less coffee and smoked meat notes. It was also truly transformative to drink in the company of the illustrious and inspiring Mandela family who are using wine to make a difference in the world. A highlight that will continue to resonate with me for years to come.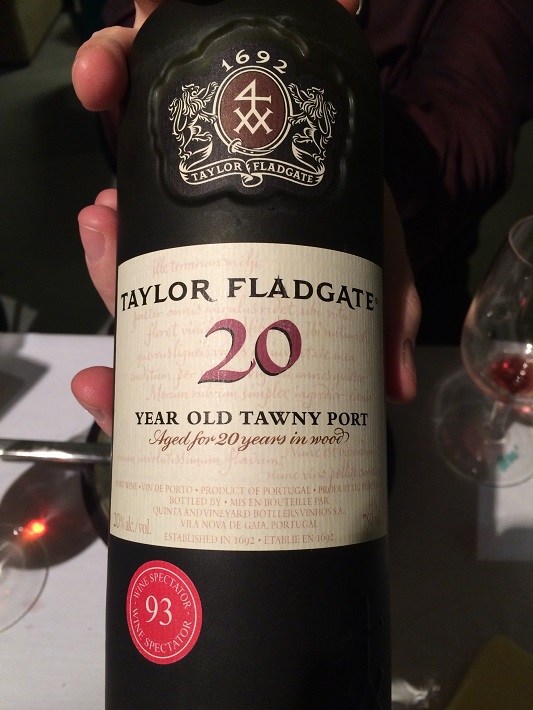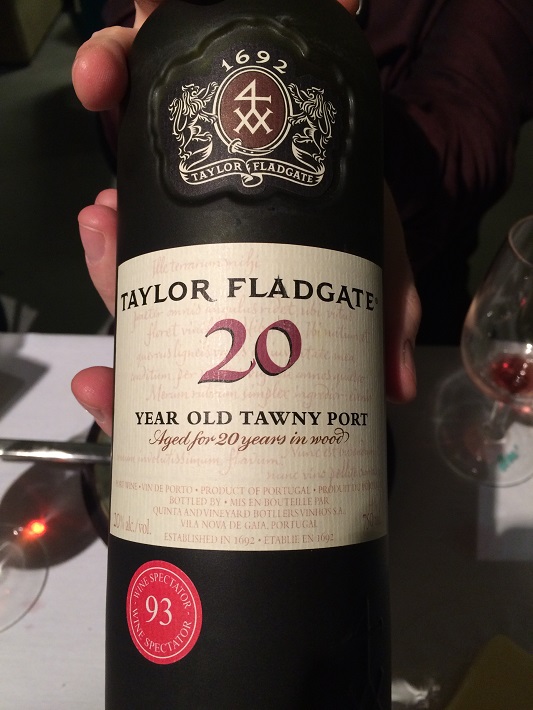 Perhaps one of my all-time favourite sips, the Taylor Fladgate 20-year old tawny port still sends off little pings in my memory banks. The powerful mix of sweet, ripe fruit and soft subtle spices tripped off my tongue in the best possible way. That I drank it with the loveliest of wine friends only made it that much better.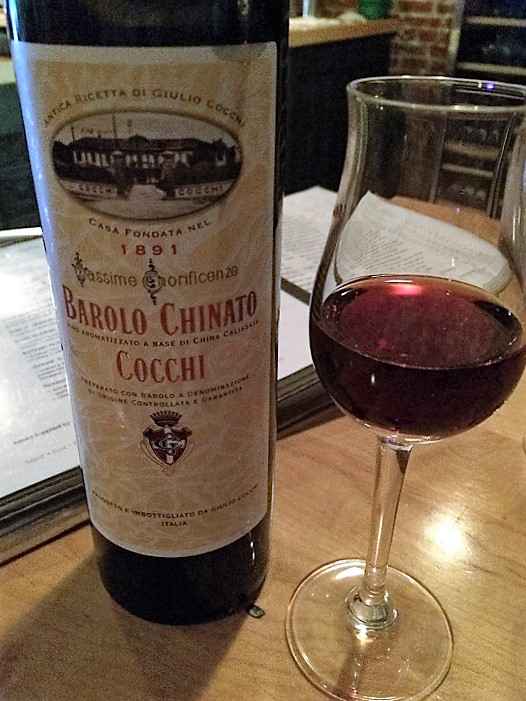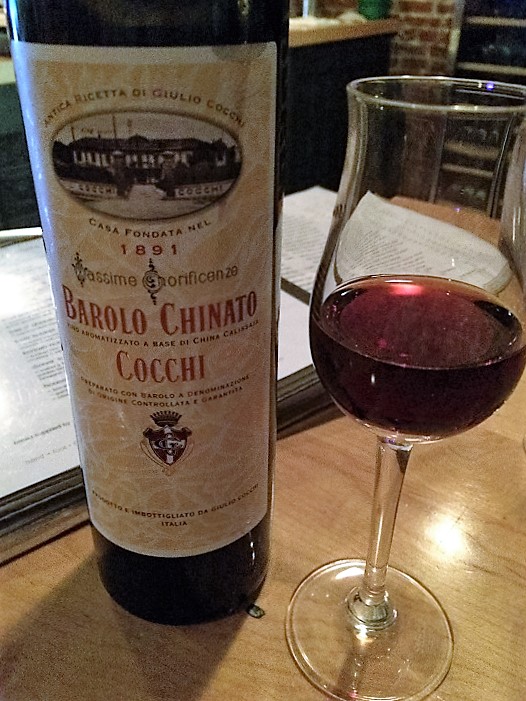 Full from a delicious meal at Hand+Foot in Corning, NY (a restaurant we highly recommend), the owner brought us a glass of Cocchi's Barolo Chinato to cap off our perfect evening. It was a delight and an exceptional way to finish both the meal and this list. I was disappointed (though not surprised) to learn that it's not currently available in Canada. I hold out hope that this will soon change.
So these are a few of my favourite sips from the last year. What were yours? Please share your lists in the comments or on social.
And thank you to all my readers for your continued support over the last three years!