One of the most magical things about wine is how some well-made bottles of certain wine types can often age so beautifully and with such unique results. An aged Riesling is a thing of beauty (the more petrol on the nose, the better the chances I'll love it on the palate) and I've recently had the chance to enjoy some wonderful back vintages of wines from Rioja.
Earlier in October, I visited Wine Academy in Toronto where I had to taste through some of Faustino's back vintages – small lots of which will be available through LCBO Vintages just in time for holiday shopping. Below are my thoughts on these four wines from one of Rioja's most well-known wineries.
Faustino I 2005 Gran Reserva – This has a very deep, rich colour and plum, currant and smoke on the nose. The spices on the palate are rich and complex and the fruit is still very prominent. There was a long finish and good acidity – even at almost 14 percent alcohol, this wine felt very balanced and not overly alcoholic. A very good option to pick up now and cellar for the future.
Faustino I 1994 Gran Reserva – A very elegant nose with anise and bramble, which follow through on the palate. The fruit is still holding up well and this likely could be cellared for quite a few more years, making it a great investment at only $68.95. Of the four, this would be the one I'd recommend as a gift for a collector or wine lover who would like to see how a Rioja wine holds up.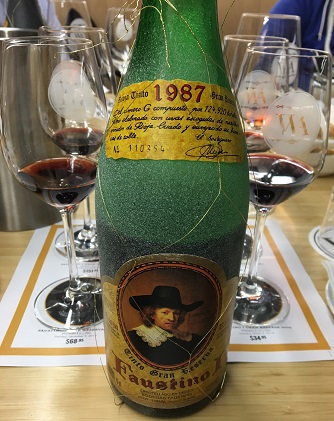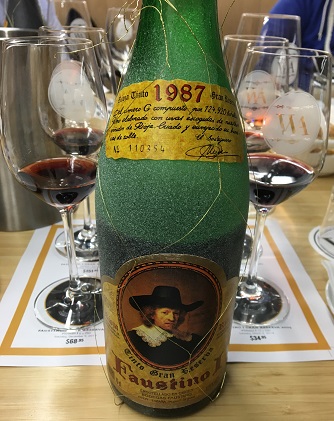 Faustino I 1987 Gran Reserva – Available in very limited quantities at the LCBO this fall, this is quite a treat. Before 1999 many Rioja winemakers used white grapes in the blend (this practice is no longer allowed) and Faustino estimates that there may be about 3 percent white in this blend, which made for an interesting conversation about how that might affect acidity and flavour – if at all. This had a slight whiff of barnyard when initially poured (common on aged wines), but it dissipated as the wine opened up, leaving notes of old leather, tobacco and cumin. On the palate it held more dried fruit, but was still very smooth considering its age. The colour, a deep amber, was stunning. This is very drinkable now, but I don't know if it has many more years left – a good option if you want to open soon.
Faustino 1 1970 Gran Reserva – Ah, the joys of drinking something made before you were even born. The nose held fig, dried fruit and almond and there was a surprising amount of fruit still on the palate – I would say even more than the 1987. There were some vegetal notes and a little more tannin with notes of fig and anise. Only 20 cases of 6 are available at the LCBO and at $151.95 for a bottle it's a good holiday gift idea for that special wine lover on your list.
What is the oldest wine you've tried? Did you love it or do you prefer a younger bottle? Share your thoughts in the comments and on social.
Thanks to Bodegas Faustino for the opportunity to taste this very special collection of wine.