I've always wanted to attend a Death Row Meals event, but didn't have the opportunity until last week's #SweetTO wine tasting. As the name implies, this was all about the sweet wines – from Sauternes to Icewine to Port and Sherry, all were on the sampling menu as sommelier Allison Slute walked us through all you need to know about dessert wines.
We started the evening by piling our plates full of pairing samples – walnuts, almonds, ricotta and honey, dark chocolate, blue cheese and dried apricots – they were all there to help showcase what exactly you could and should eat when having something so sugary sweet with a meal.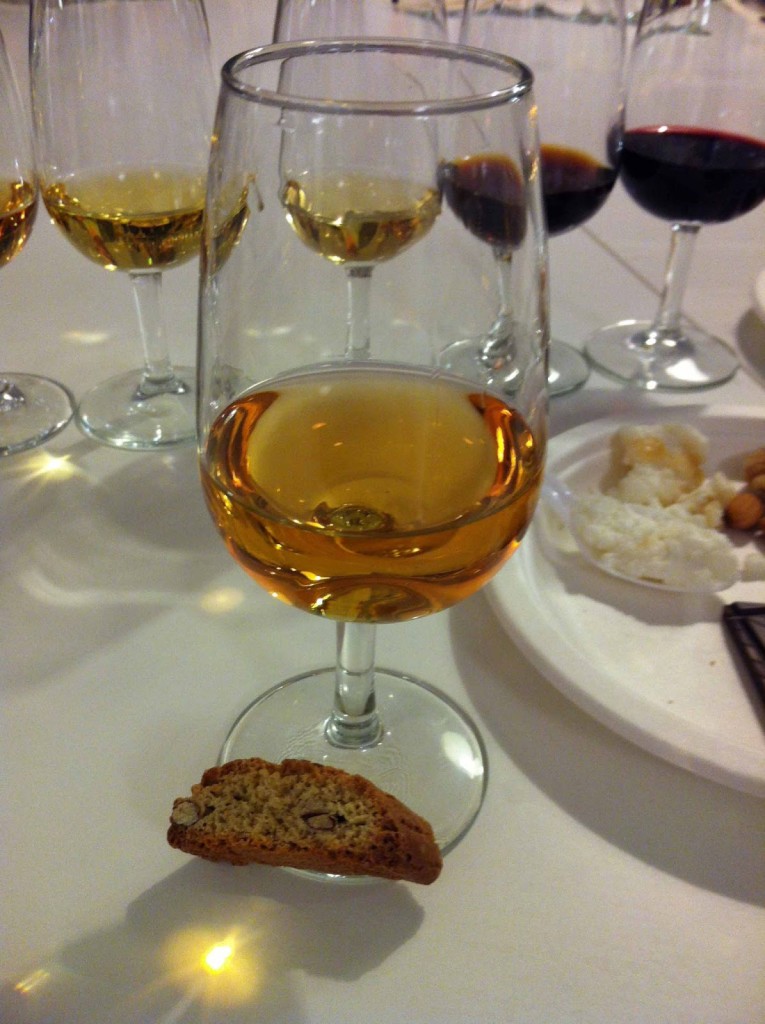 The evening started with a 2005 Casa al Vin Santo Del Chianti from Italy. This was probably my least favourite of the evening, but it was interesting to try. Especially with biscotti. Who knew that you could dip biscotti in wine? And why have I never tried this before? Turns out, this combo was fabulous.
We tried a 2007 Puklus Pinceszet Tokaji Aszu 3 Puttonyos next, a sweet wine from Hungary that was new to me. I'd definitely have this one again, though, as it was just lovely – a sweet but not too sweet wine to serve with dessert. This one and the 2009 Sauternes that followed gave Allison the opportunity to teach us about noble rot and apparently I'm a big fan of wine made from 'rotten' grapes – both were delicious.
I've had a lot of Icewine in the last year, so I wasn't expecting too much from the 2011 Pillitteri Estates Vidal that we tried, but I was surprised by how much I liked it. Typically, I prefer a Cab Franc Icewine, but this one really popped with lots of lemon and candied fruit notes.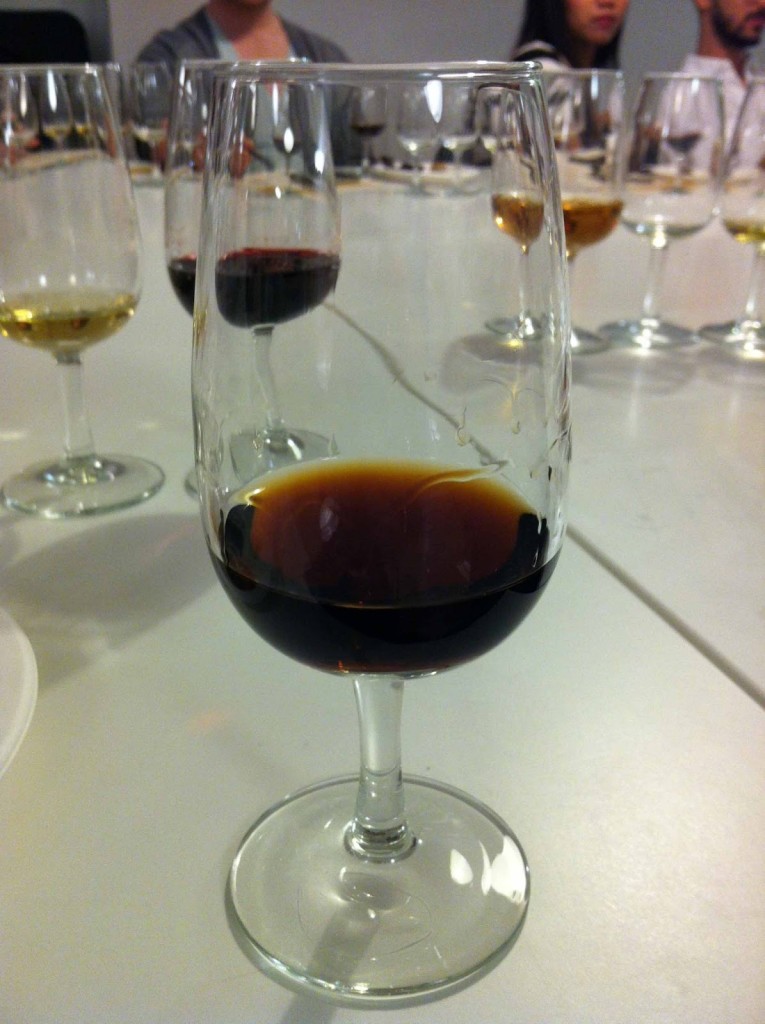 The Williams & Humbert Walnut Brown Rare Old Brown Oloroso Sherry is one I've had before and really enjoyed, so I was happy to give it another try. I enjoyed it, although some at the tasting declared it their least favourite of the night. I'm not sure what it is, but this fortified wine just strikes a good note with me – I think it's a great dessert pairing (provided what you're having is not sweeter than the wine).
We ended with a 2007 Taylor Fladgate Late Bottled Vintage Port, which was a pretty good end to the evening. Again, this is one that was just not to my taste, but that's the great thing about wine – and a good lesson from the evening – you should never declare that you don't like a certain style of wine, as it may just be what's in that particular bottle.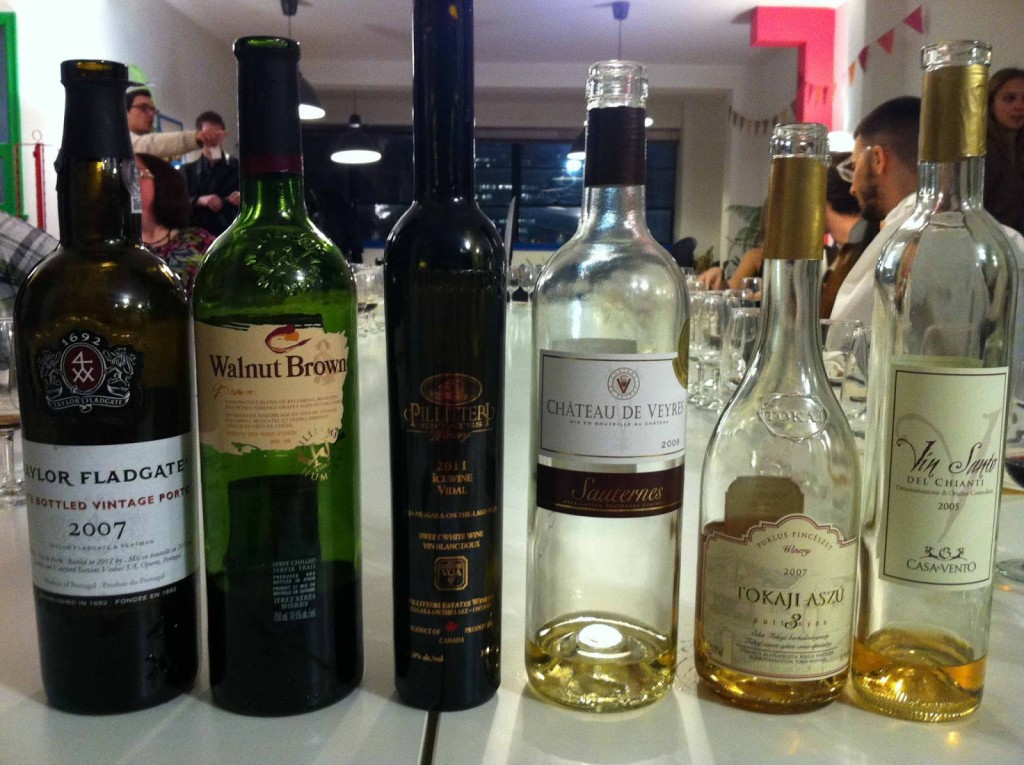 The wines we tasted
This session was a great opportunity to try several different sweet wines and learn more about them. It was a good chance to improve my wine knowledge and it will definitely help the next time I have to hit the liquor store to pick up a dessert wine for the end of a dinner party.
More photos from the evening: