One of the most beautiful places I've ever been is Daou Vineyards in Paso Robles, California. And I likely wouldn't have made the trip if I hadn't tasted the winery's delicious White Grenache at the California Wine Fair in Toronto. One of my wonderful wine friends insisted I request a sip from the winery's Canadian distributer and I was lucky enough to get the very last of their bottle – it was fabulous and so unique.
So when Shawn and I were planning our recent California trip, Daou was high on our list to visit. It didn't disappoint. Driving up to the mountain-top location is an adventure in and of itself – the scenery is breathtaking (even with the California drought leaving much of the area yellow instead of lush and green) and the winery itself is stunning as it comes into view.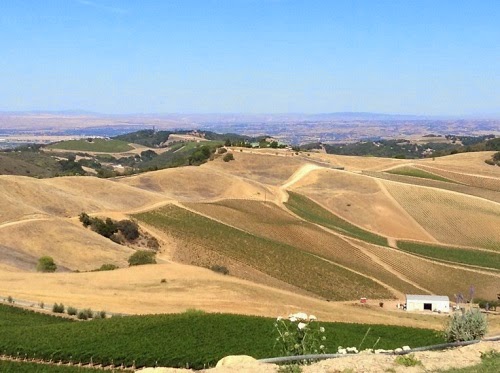 And from the other side of the winery
We were treated to an incredible tasting in the winery's beautiful rotunda area and I can't thank their lovely staff enough for the experience. We were able to taste through a full selection, starting with the Chenin de Fleurs, which had papaya, lemon and melon on the nose and a creamy mouth-feel with apple and papaya on the finish. This had very good structure and great acidity.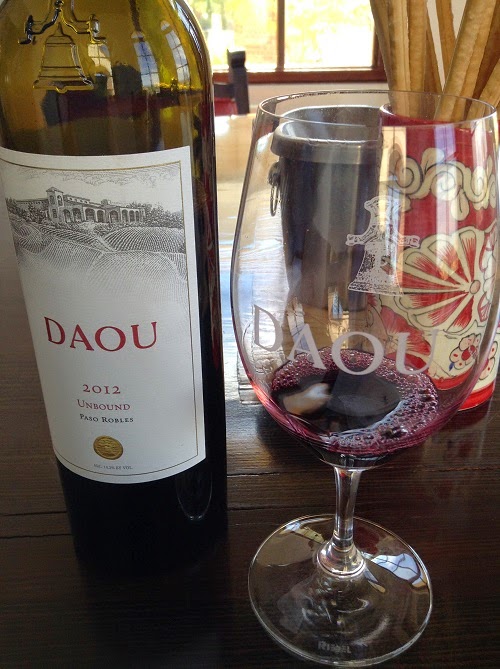 The 2011 Celestus had cherry, chocolate, sweet red fruit and spicy licorice on the nose, a medium-heavy body and a medium-long finish with chocolate on the palate. This would be a nice wine with dinner – especially if you were having red meat.
The 2012 Unbound is a unique red blend which reminded me of Syrah. There's pepper, plum, smoke and cherry on the nose and this is rich and ripe on the palate. The tannins here are a bit chewy, making this another great red meat pairing.
The 2011 Reserve Seventeen Forty is much more tannic, with a nice structure. It's still very young, but quite vibrant and powerful. I think this will age well.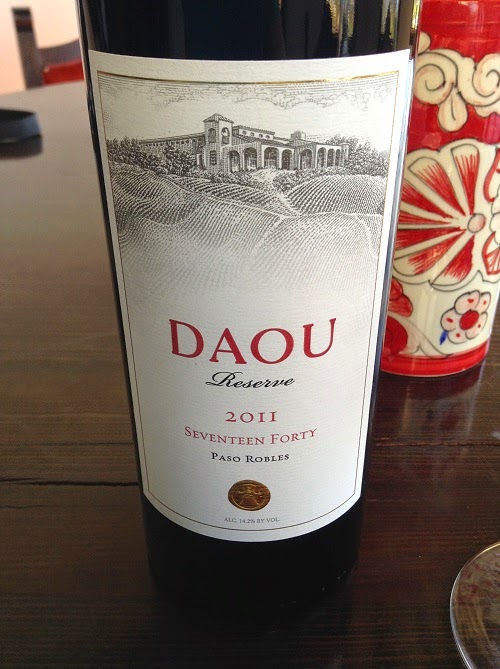 The 2011 Reserve Cabernet Sauvignon had tobacco on the nose, along with nutmeg, plum and dark cherry. The finish was long and there was such strong character to this wine. Our host suggested this could age at least another ten years and I would agree – I wish I could have brought home a bottle to cellar.
The 2012 Zinfandel is 15% alcohol, but very balanced and not too hot. It's fruit-forward, with some strawberry on the nose. This was a favourite of both Shawn and I at the tasting, as it was a well-made Zin that didn't feel too heavy. Even with the temperatures well above 100 degrees the day of our visit, I still felt like this would be a nice wine to sip on Daou's beautiful patio.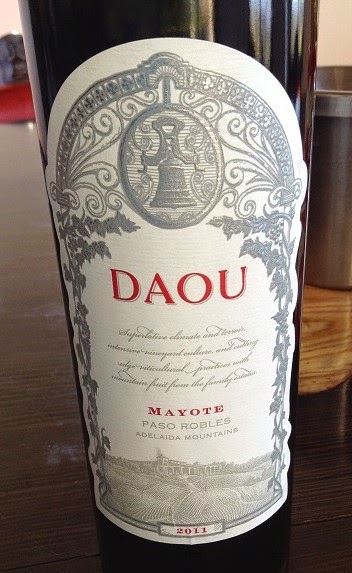 And then it happened – one of those moments all wine lovers hope for – I tried a wine that made me really pause for a moment and remember what drew me to wine in the first place. The 2011 Estate Mayote is not on the regular tasting menu, but I was thrilled that we got to taste this. The owners made this very special wine for their mother and it features cherry, nutmeg and cloves on the nose.
It's a little hot on the nose and features amazing fruit on the palate. While I enjoyed all of the wines we tasted, this was hands-down my favourite. It made me pause and want to explore every single nuance in each sip. I loved the surge of fruit on the palate and then the way it eased into a long, but subtle finish with just a hint of coffee.
I had to take this one home and I am hopeful that it survived the rest of our California road trip without too much stress. I'm excited to try this again in a few years and relive our wonder visit to Daou. The winery itself is definitely a big part of the tasting experience and I highly recommend it if you're in the Paso Robles area.
For more information on Daou Vineyards:  http://www.daouvineyards.com/