I always love discovering new restaurants, so when I was invited to a blogger dinner at Bywoods (760 St. Claire Avenue West), I was excited to take part.
Bywoods opened in May and they specialize in Mediterranean cuisine, they also have a wine list that is evolving to include more VQA wines – always a good thing. The list on the night I visited included Sandbanks and Angel's Gate wines, alongside an international selection. They assured me, however, that the plan is to increase the number of local wines on offer. With locally grown ingredients a staple on their menu, it only makes sense to have more local wines available to go along with those. I look forward to hearing more about this and trying some VQA on my next visit.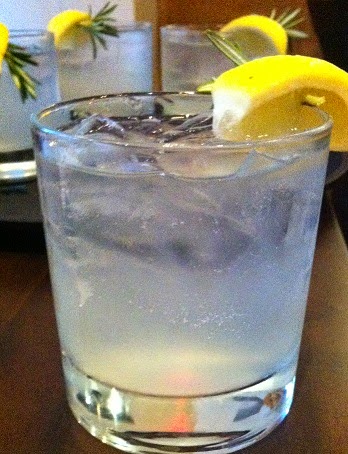 At this meal, the cocktail on offer was The Bywoods, a gin, organic rosemary, lemon juice, sugar & club soda combo. I really enjoyed it and would love it if they were able to use Dillon's excellent gin to continue the local theme. Just a thought!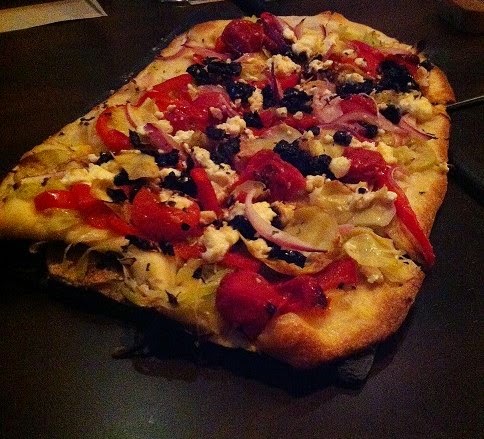 For dinner, they were fantastic about managing my food restrictions (I don't eat red meat). The chef even made a portion of the prosciutto pizza vegetarian so I could indulge. It was delish – covered in fresh arugula and very light and fresh. My favourite was the vegetarian pizza, however, which had goat cheese, leek, red pepper, grilled artichoke, tomato, red onion, black olive and fresh marjoram. I could have eaten the entire pizza on my own – and it would go really well with a glass of Ontario Riesling.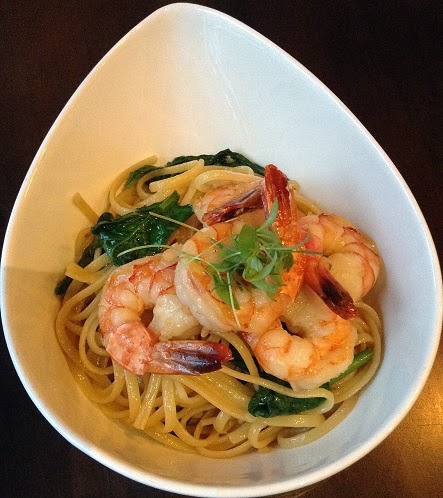 The beet salad was another of my favourites – full of flavour and with just enough walnut dressing to create a fantastic contrast. I would definitely want to have this dish again. The Mediterranean salad was also very good – I love a salad with feta. And the linguine with shrimp was another great dish – not too creamy, so it felt lighter than some pasta dishes.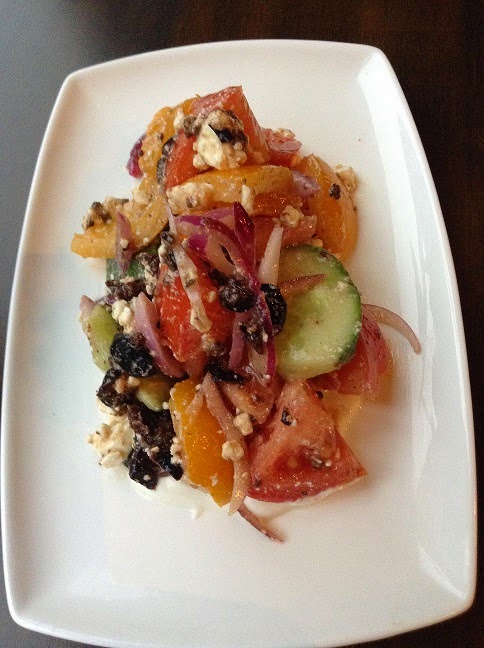 There were several meat dishes that I couldn't try, but the entire table seemed impressed – especially with the potato puree with smoked paprika that came with the pan roasted lamb sirloin. Everyone was going crazy for those potatoes.
For dessert they offered a flourless chocolate cake. I'm not a huge fan of flourless cake, but that's really a personal preference. I'd want to try a different dessert on my next visit.
All in all, I was very happy with my meal at Bywoods and thrilled that they had so many options for me (I love when I'm not stuck just eating chicken again). I can't wait to go back with Shawn and see what Ontario wines they've added to the menu.
For more information on Bywoods: https://www.facebook.com/Bywoods
Thanks to Bywoods Restaurant for including me in this event. While the meal was complimentary, all opinions are my own.