st1:*{behavior:url(#ieooui) }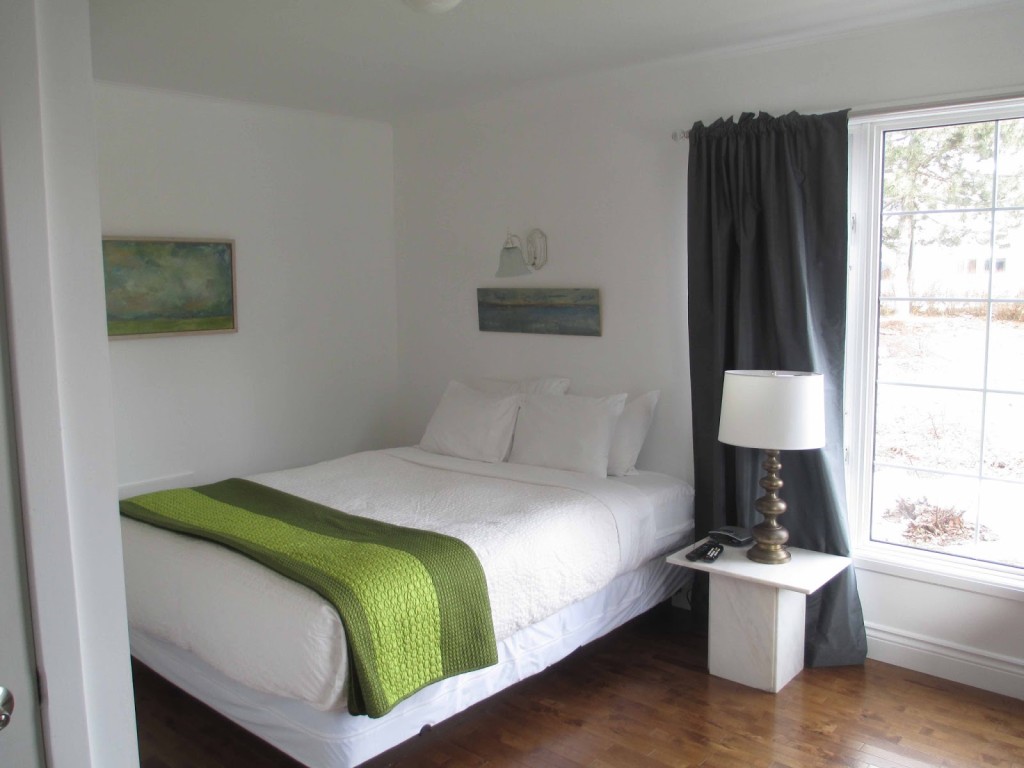 I recently had the opportunity to take part in a wonderful event called #IndulgePEC, which brought together a group of bloggers from Ottawa and Toronto to learn more about all the food, wine and activities that Prince Edward County has to offer.
I'm a big fan of the region and over the next few months you can look forward to regular posts about all the exciting things that I discovered during my recent trip. You can also
read my post about our previous visit
to learn even more about what there is to see and do in PEC.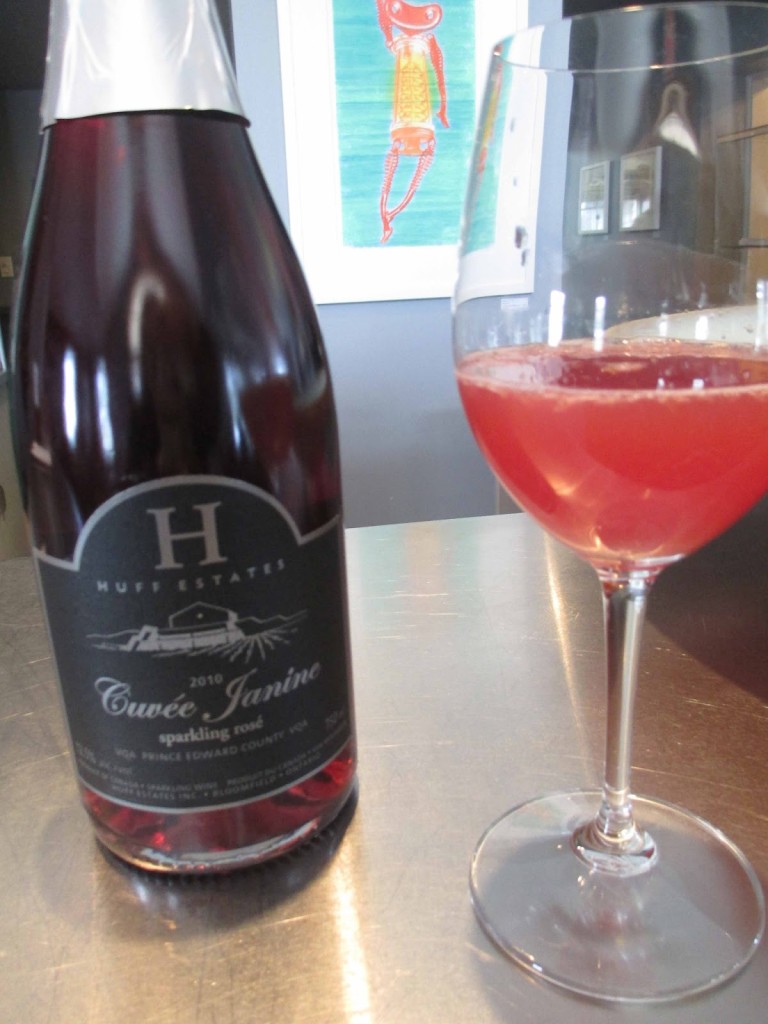 For those of you who are hoping to spend a few days exploring the region, I wanted to start this series with a post about
Angeline's Inn,
our fantastic #IndulgePEC hosts. From the moment we arrived (and were greeted with County Mimosas made from Huff Estates Cuvée Janine) we felt right at home in this pretty inn. They've recently renovated and have several more rooms – including a number just outside the inn proper (that's where Shawn and I stayed) that are spacious, comfortable and well-designed.
From speaking to my fellow bloggers I learned that all the rooms were pretty fabulous. We all raved the next morning about how well we slept in our comfy beds – although the one downside to staying in a room outside the Inn proper is that you aren't awoken in the morning by the smell of freshly-baked croissants. They do, however, invite you in to eat them so I had no complaints.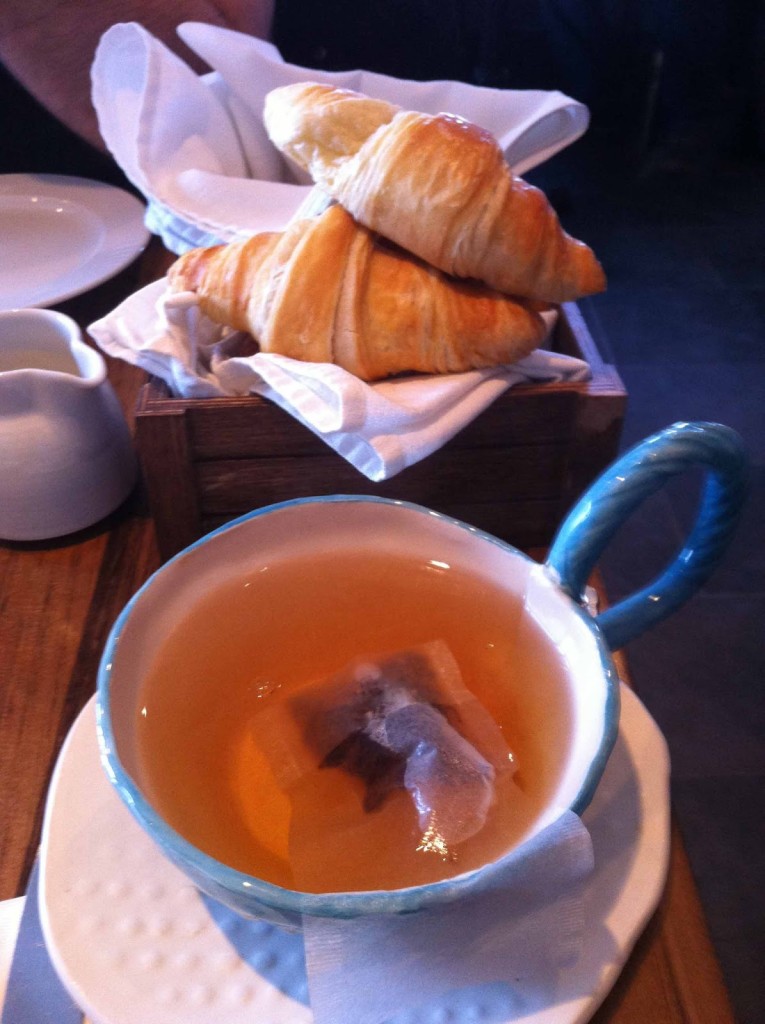 The Hubb,
which is the café at the Inn features a small, but delicious looking menu and a bar. In the morning, we were treated to homemade donuts (so good that I may have snuck more than one), croissants and really good quality tea (that's something I take pretty seriously, so I was impressed). In the evenings you can order off their menu and they keep a nice selection of PEC wines and cocktail offerings at hand. The layout is welcoming and the staff is friendly, making sure your day of exploring the area starts off well and ends on a positive note.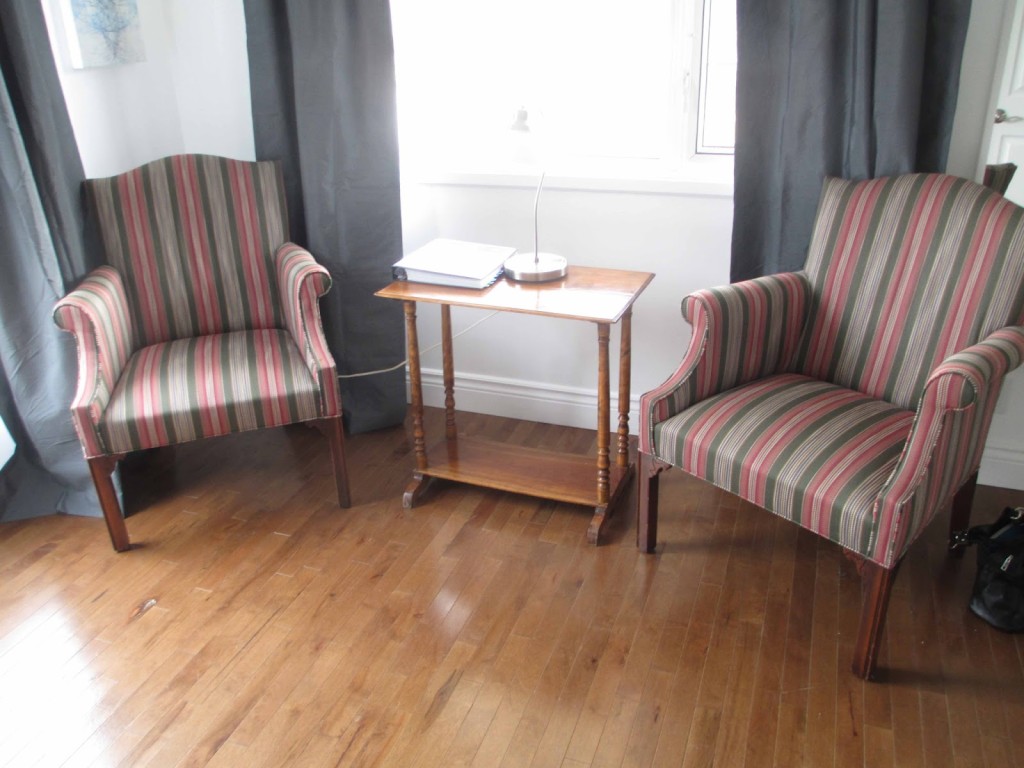 It's also nice that
Angeline's
is walking distance to Bloomfield Main Street where you can enjoy shopping and dining at the area restaurants. This is a big plus for Shawn an I, as he is happy to play designated driver when we're exploring wine country, but in the evening he'd like to have a drink or two with his dinner and not have to think about how we'll get back to our room.
After our recent stay I would absolutely recommend Angeline's Inn for fellow PEC visitors. I just hope they're not too busy so we'll be able to snag a room for our next stay.
Angeline's Inn
is located at 433 Main Street (Hwy 33) in Bloomfield, Ontario.
More great IndulgePEC posts: