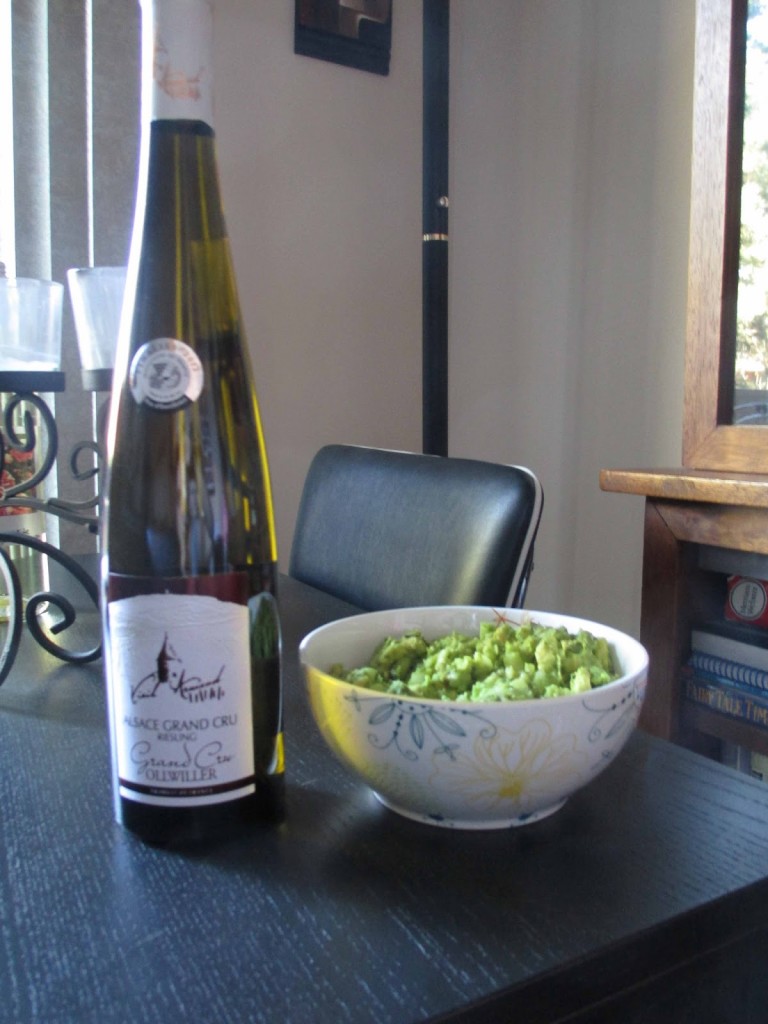 Avocados are a major staple of my diet – to say that I love them would be an understatement – so when I was asked to try and make an avocado recipe with Mexican avocados, I was happy to give it a shot.
One of the very cool things about doing this blog is that I've had the opportunity to try my hand at a whole lot of things I haven't done before. Cooking has never been my strong suit, but since I started blogging I've
made my own marshmallows
(that one was harder than it looked),
fancy walnuts
(super easy and super delicious) and now
classic guacamole.
I know, I know, for most people guacamole isn't something you brag about making, but as a confirmed kitchen-phobe, this was a great option for me. It's easy enough not to scare me off, but it does take some skill to get the details right. I ended up chopping the onion a little too thick, so that's a good lesson for the next time. Shawn also determined that for our tastes we should have used a whole lot more jalapenos – we ended up adding some Frank's Red Hot to spice things up nicely.
This is a nice option for a (somewhat) healthier snack (we halved the recipe since there was only the two of us). An avocado has more potassium than a banana and lots of good cholesterol, not to mention lots of vitamins and minerals, so we enjoyed this as dinner one evening with some whole grain tortilla chips and on another occasion added it to chicken tacos. Definitely still a sometimes food (you might want to cut down the portion even more if you're watching your calories), but this is a super delicious alternative to processed guacamole.
Oh, and of course, I can't forget the wine. Spicy food tends to pair well with Riesling or Gewurztraminer, so I thought an Alsace Riesling was a good option. The acid and a hint of sweetness nicely compliment the kick of jalapeno here.
Some photos from my guacamole adventure: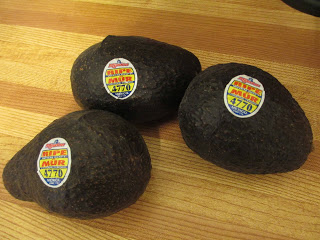 Yummy Mexican avocados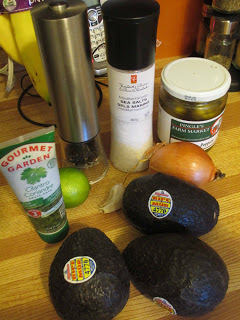 All the ingredients you need to make this recipe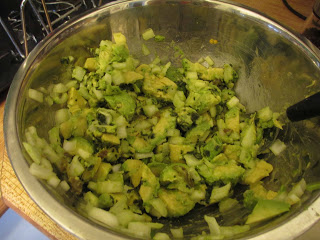 Mixing it up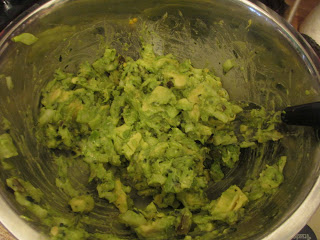 Almost ready…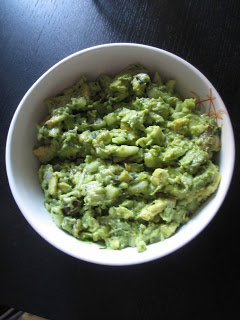 Ready to eat!
The fine print: Mexican Avocados provided me with the recipes and a gift card with which to purchase the needed ingredients to make this recipe. All opinions are 100% my own.