This year, Shawn and I attended the Wine Bloggers Conference in the Finger Lakes. It was my second time attending the conference and Shawn's first. As always, it was an exceptional event. We learned so much about the region and had the opportunity to attend a number of excellent seminars and activities. So what were some of the main takeaways?
* I want to be a better writer. One of the reasons I started this blog was to share my experiences with wine. Since then, it has grown exponentially and I often find myself rushing to keep up. Even with Shawn helping, running this blog takes a huge amount of my time – time I often don't have. I think that affects the quality of the writing sometimes.
As someone who writes as part of her career and is the proud holder of a journalism degree, that's not something I'm happy about. Listening to W. Blake Gray and Meg Houston Maker's exceptional session on wine writing, I realized that I need to ensure I never forget that quality will always trump quantity. You can read Meg's inspiring words to wine bloggers here.
* The facts are far more important than my opinion.      W. Blake Gray is one of my favourite wine writers and bloggers and getting to meet and interact with him at this conference was hugely inspiring. One of the points he shared during his presentation was the above and it was a good reminder that I need to use my research skills more – less 'I think' and more 'I know.'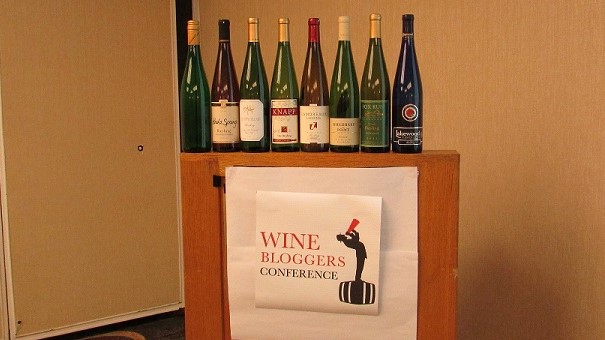 Exploring Finger Lakes wine
*
Trust my voice.
Keynote speaker
Karen MacNeil
is another wine writing inspiration who I was able to meet at the conference. Her keynote was a spot-on reminder of why I do this and how I can improve. And now I can't wait to read her new edition of
The Wine Bible
, one of my absolute favourite resources for wine information. A huge thanks to the conference organizers for bringing in such strong speakers this year – they all left me inspired and informed.
* I love being part of the wine blogging community. When you find your people, you want to spend time with them. And the Wine Bloggers Conference is full of people I want to be around. They are engaged, funny and just as geekily obsessed with grapes as I am. This event feels like one giant five-day conversation and I truly hope that it will continue on throughout the year in other forums.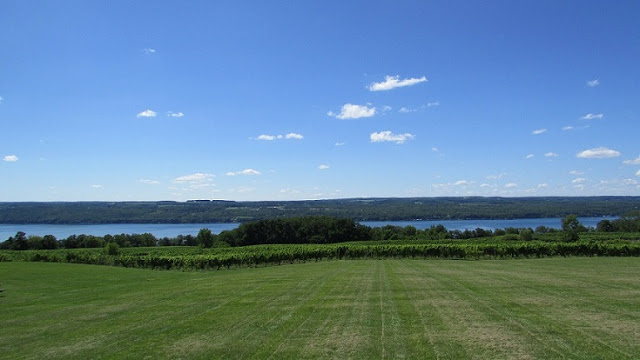 The beauty of the Finger Lakes
* The Finger Lakes area is fabulous. We live just a few hours away and it's a shame we had never been before. That's going to change. I have spent the last few weeks telling everyone I know they have to visit the Finger Lakes. It's a beautiful place, the wines are well worth tasting and the people are lovely. And the Corning Museum of Glass will blow your mind. Seriously. Part of the charm of this conference is getting to really experience the wines of a region, this year I feel we got the chance to really immerse ourselves in so much more. It's a special place.
Were you at the conference? Share your takeaways in the comments or on social! Feel free to post your own WBC15 wrap-up post links as well.