How is it that August is more than half over? I feel like I've barely had a moment to really enjoy summer and it's already starting to slip away. Looking back, though, there have been some pretty fabulous summer wine adventures over the last few months and I'm excited to share a few of those with you today!
B.C. Wine Time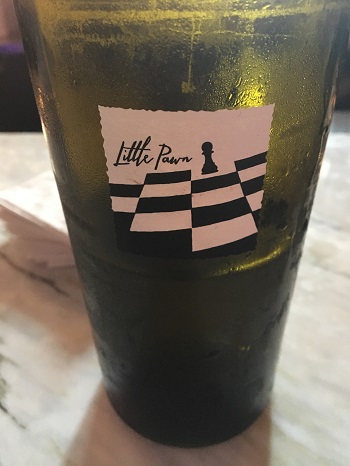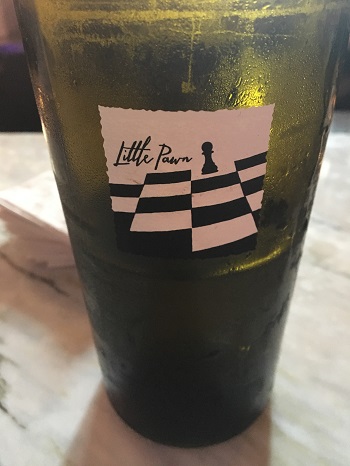 It's not easy getting B.C. wine in Ontario – especially not the best of the best, which is typically produced in lots too small for the LCBO to bring it in and far too expensive by the case to have it shipped to you. That's why the recent Trailblazers & Terroir event in Toronto was such a treat. Four B.C. winemakers shared their stories – and their wines – in a structured tasting that featured some of the top B.C. wines. Many of them will be popping up in better restaurants soon and the opportunity to enjoy them by the glass is worth taking. My personal favourites were the Checkmate Winery 2014 Little Pawn Chardonnay with its cream, green apple and lemon on the nose and rich, creamy palate featuring notes of orange, vanilla and a hint of baking spice. I found the oak perfectly balanced and this would be a delicious food-pairing wine. I was also impressed by the aromatic and floral CedarCreek 2016 Platinum Viognier, which had big, bold flavours and would go very well with anything spicy.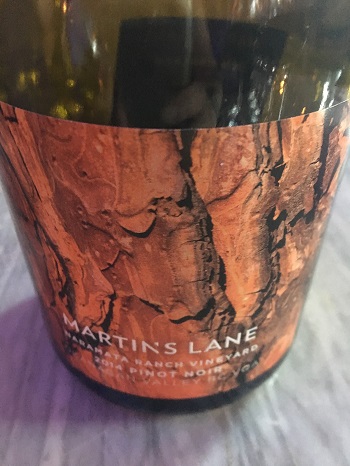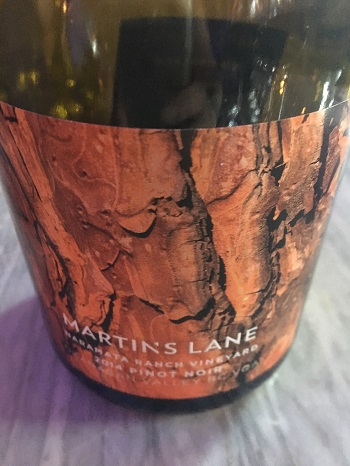 For the reds, it's hard to choose. I loved the earthiness of the Martin's Lane 2014 Pinot Noir, which would be a lovely wine to pair with anything mushroom-based. I also really enjoyed the CedarCreek 2013 "The Last Word" red blend, which features Merlot and Cabernet Franc with just a hint of Malbec. There was cherry, bramble and spice on the nose and a nice blend of earthy, spicy fruit on the palate.
Overall, I enjoyed all the wines featured in this tasting and will continue to be wistful in my hopes that B.C. wine becomes more available here one day.
Easy-Drinking Ontario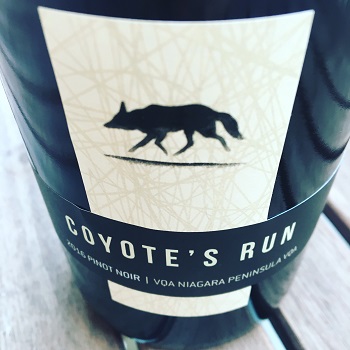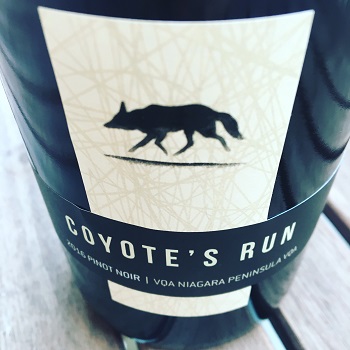 I had the opportunity to sample a number of Ontario wines recently and I'm happy to share that there are some great options available as we head into the fall. My personal favourite? The Chateau des Charmes 2014 "Old Vines" Riesling with petrol and pear on the nose and pear, green apple and just a hint of creaminess on the palate, this was eminently drinkable and an example of just how good Ontario Riesling can be.
I immediately wanted to try the Coyote's Run 2016 Pinot Noir as soon as it arrived because I love Ontario Pinot. With its earthy nose featuring wet soil, black cherry and bacon this is a very food-friendly wine. It has lots of savoury notes that lends it well to mushroom-based dishes and hearty fall pastas. The Coyote's Run 2016 Sauvignon Blanc is very typical of Sauv Blanc on the nose (fresh cut lawn, green apple, a few tropical fruit notes) and gooseberry and yellow apple on the palate. I found it a little acidic for my tastes, but Shawn enjoyed it.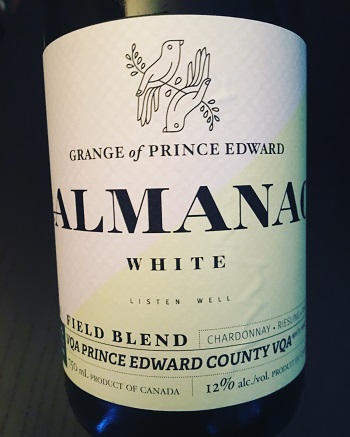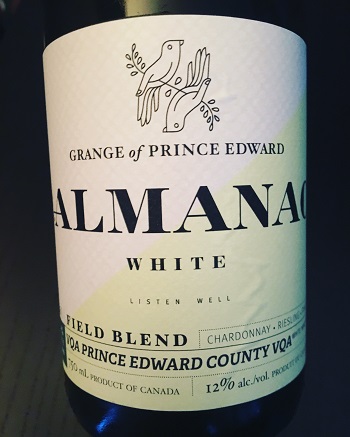 We were also able to sample the Grange of Prince Edward Almanac Red and Almanac White recently. These entry-level wines are an affordable introduction to PEC wine. The red blend is a little heavy on the Gamay for my tastes (not my favourite grape, I know, I know), but it's well-made and easy-drinking. The white blend was more to my personal tastes and is a nice patio wine – perfect for late summer patio drinking.
Boxed Wine for the Win?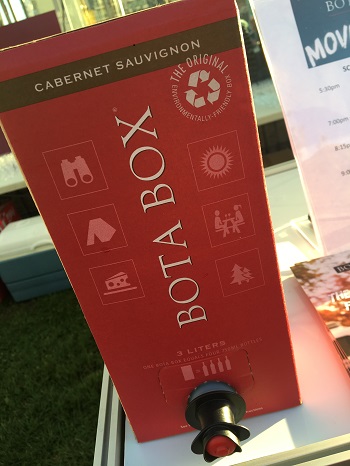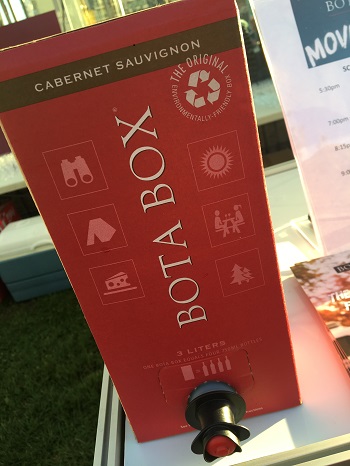 Recently, the LCBO started stocking international boxed wines and that's seen an overall improvement in quality that's well-worth noting. Because it's usually less expensive wine, it's not always going to be a go-to for me, but I get that for some people cheap, sweet and hot are selling points (and I'm not kidding when I say that at all – I work with a few of them), so I wanted to highlight two I recently tried that were pretty decent. The Radio Boka boxed wine from Spain was actually quite enjoyable. For a party, it's a great value and while it's sweeter than I prefer, I think it would go over really well with a crowd that's not as wine snobby as yours truly.
And Bota Box invited me to a truly fun event where I got to try a few glasses of their boxed Cabernet Sauvignon under the stars while enjoying BBQ and an outdoor viewing of The Princess Bride. It was a lot of fun and a reminder that you can still have a great evening with a picnic wine that might be a little sweeter and hotter than your palate prefers. I have recommended both of these boxes to friends whose tastes run in this direction and I don't think they will disappoint.
What have you been sipping this summer? Do you have a favourite boxed wine? Share your thoughts in the comments below or on social.