If you follow me on social (and I hope you do), you know I've been blogging a little bit less lately because I've been writing a whole lot more. What does that mean? Well, growing up, I primarily wrote fiction until I started with RHiG Magazine (at the ripe old age of 15) and fell in love with journalism. But even after that, I kept writing fiction too – all through journalism school and my short stint as an entertainment journalist, then on through my many years in music PR, I was always working on a short story or novel.
And then I stopped. I actually thought that whole part of my creative life was done, but as it turns out, it isn't and I'm about 100,000 words into a novel. It's taking up a lot of my time and attention, so I've had to cut back on my blogging to accommodate the muse while she's with me. Who knows what will come of it, but it's making me happy and I've learned that in these crazy days, that's what matters most. And, of course, the book has wine in it!
But this whole new writing jag doesn't mean I haven't been having wine adventures and I'm definitely going to keep sharing those (just maybe a little less frequently). So here are a few updates on things I think you'll enjoy!
Go Gamay?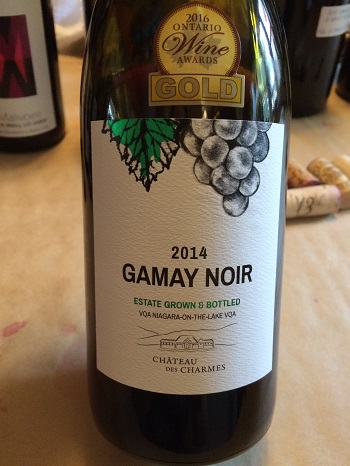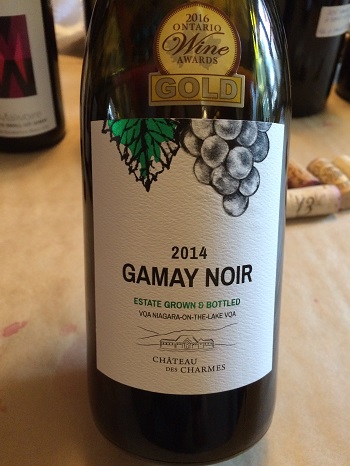 I recently had the chance to do a tasting of some Ontario and French Gamay with the Wine Writers Circle of Canada. I won't lie to you, I wasn't overly impressed with a lot of the Ontario wines at this particular tasting. It was disappointing because I think Ontario has great potential with this grape. That said, there are three wineries I think stand out for Ontario Gamay (please note, these are not all from the WWCC tasting). So if you want to buy a really good Ontario Gamay, let me humbly suggest the following options:
Chateau des Charmes 2014 Gamay Noir or Gamay Noir Droit – Both of these are fantastic and excellent value for their price points.
Tawse Vineyards 2014 and 2015 Gamay Noir are both outstanding and the winery's unfiltered Gamay, if you can get your hands on it, is a rugged and delicious natural wine. This is Ontario Gamay done right.
13th Street Winery 2015 Gamay – Another Niagara knock-out for this grape. Highly recommended.
These option are great examples of Ontario winemakers doing great things with Gamay. And I'm open to any other Ontario wineries that want to try and impress this jaded wino—send me a message if you want me to give yours a try!
Wine Academy
A few months back, I had the chance to check out Wine Academy (67 Richmond Street West). This is a new wine storage option that offers a high-end, Bay Street friendly atmosphere for those looking to store their collection and have a fun, but refined experience. The space offers a full menu (I was able to sample several of their dishes and was impressed with the quality of ingredients on offer) and has a wealth of events planned for members. It's an interesting concept and very different than Vintage Academy (which is much more aligned to the wine nerds out there), but it's perfect for the Bay Street crowd (and perfectly placed for those who work in the Financial District). They didn't have a sommelier on staff when I visited, but they do bring in local somms to host events and help with wine pairing ideas. Looking for a place to store your wines where you can enjoy wine events, network and taste? This might be a good option for you!
* Some of these wines were samples and my meal at Wine Academy was complimentary. All opinions (including all the ones I'll probably regret about Ontario Gamay) are my own.