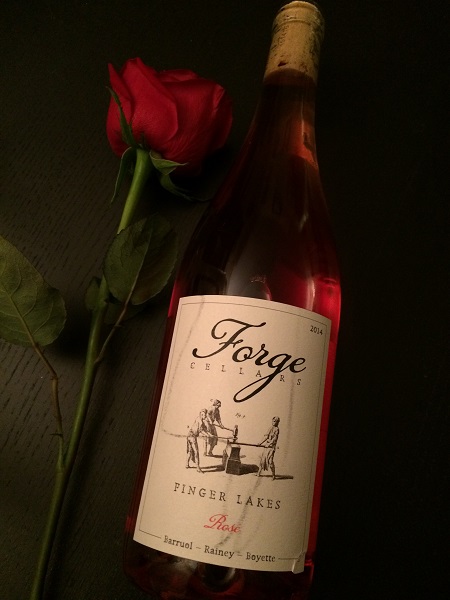 Forge Cellars 2014 Rosé – The Finger Lakes – When Shawn and I visited the Finger Lakes this summer, we asked wine writer Evan Dawson for recommendations and Forge Cellars was first on his list. It was a little difficult to find, as it's sold out of Hector Wine Company's space and there's no actual winery to visit (a fact we discovered after driving by twice and finally stopping at another winery, where the tasting room staff had to check with the winemaker). Still, for all the work it took to find Forge, we were really impressed with what we tasted and I was happy to buy a bottle of the Pinot Noir Rosé to take home. We cracked this open for Valentine's Day and after an initial fight with the cork (why are some corks just SO difficult to get out?), we were both impressed with the wine. The nose had strawberry, smoke, raspberry and a bit of fresh cut grass, while the palate had smoke and dark red berries, followed by a surprising (and lovely) peach note on the finish. We will definitely be planning another visit to Hector Wine Company for more Forge wines when we return to the Finger Lakes.
*Apologies for the black marks on the Forge label – my wine fridge had a bit of a tussle with it!
Taylor Fladgate 2010 Late Bottled Port – Portugal – While I'm a sucker for the Taylor Fladgate 20-year-old Tawny Port, it's not always in the budget. The 2010 Late Bottled Port is in a much better price point (under $20 at the LCBO) and is a nice after dinner option when a glass of port is called for. This full-bodied port is very sweet, with lots of cherry and deep red fruit on both the nose and palate. A good option for a dessert wine on a cold winter evening.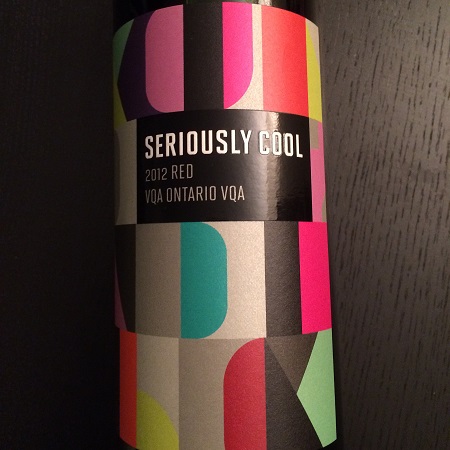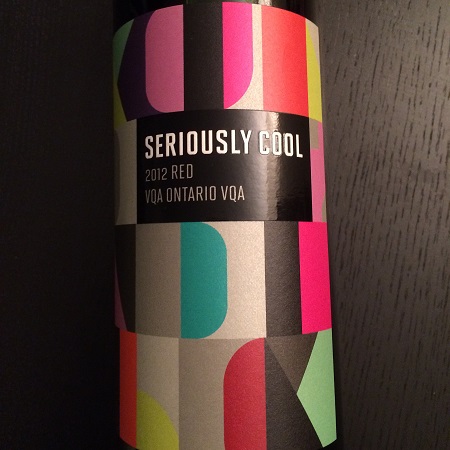 Southbrook Vineyard's Seriously Cool 2012 Red Blend – I love the labels on Southbrook Vineyard's newest line of wines—they're all designed by Laura Wills of Messenger—and I had high hopes that they would live up to Southbrook's other wines, many of which are personal favourites. The Seriously Cool title comes about after two seriously cold winters in Niagara, where many winemakers struggled with the impact of the weather on their vines. This wine is an entry-level option the winery is offering while the grapes used are "undergoing the transition to organic certification," according to the press materials. A blend of Gamay, Pinot Noir and Zweigelt, this is a good value wine that has a smoky and sweet nose (I got strawberry, coffee, raspberry and black pepper notes) and a savoury finish. Shawn and I enjoyed this one on a lazy weekend evening and would happily enjoy another bottle. While I do still prefer Southbook's higher-priced (and organic) Triomphe wines, at $15.95 this is a very good and well-priced Ontario option.
* The Southbrook and Taylor Fladgate wines were samples. Opinions are all my own.