I was recently asked if I had to choose one type of wine to drink exclusively for the rest of my life—my desert island wine—what it would be. It was a tough question, but my head and my heart kept going back to one thing—Champagne. Not sparkling wine or Prosecco or Cava (although I enjoy all of them in the right circumstances), but the beautiful bubbles that only one region in France can truly perfect. Champagne has always tugged at my heart and on a desert island it would pair well with a diet of fish and mango, wouldn't it?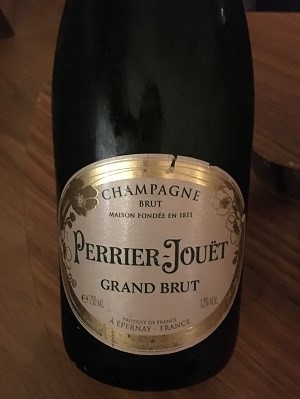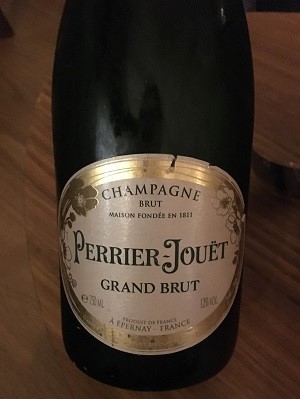 On my recent trip to Spain I drank quite a lot of Champagne. Starting an evening with a glass of Perrier-Jouët Grand Brut Champagne or their delicious Rosé Champagne was a decadent treat and a perfect way to kick off an evening of Spanish tapas and the bold Tempranillos of Campo Viejo (our hosts for the trip). Sitting in my hotel lobby chatting with new friends and enjoying the nuanced flavours and aromas and the delightful fizziness of well-made bubbles, it's hard to imagine anything more perfect.
That may be why I found the sparkling wine tasting I attended a few days after my return from Spain a bit anti-climactic. Not that I expected bubbles on the level of the PJ I enjoyed on my trip, but so much of what was on hand was underwhelming. When done well, sparkling wines can be transformative—and they can transform food into an exciting and unique experience. But so many I tasted that evening were overly sweet or dry but lacklustre or overly acidic. Some were, frankly, just unpleasant.
But I hate being *that* wine writer, the one that complains about the cheap sparkling wine after spending a week drinking wines that retail for $70+ at the LCBO (and for good reason, since Champagne is painstaking to make) and there were some standouts at the tasting, so let's talk about those: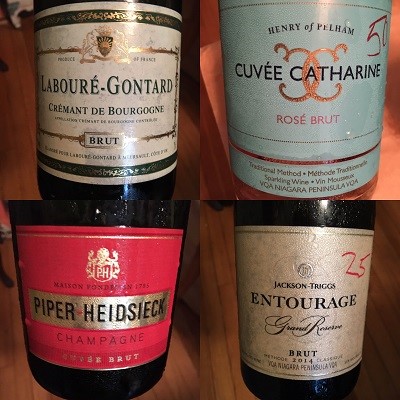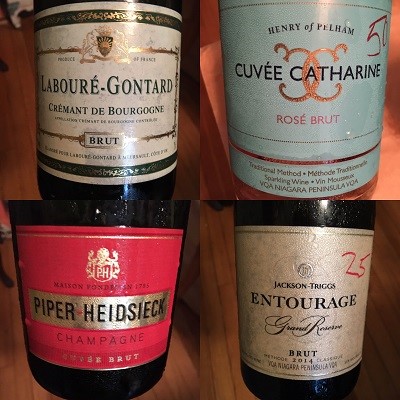 Piper-Heidsieck Champagne Cuvée Brut – OK, so I just talked about reasonably-priced wines and I'm starting with one that retails for $50+, but hear me out – it's delicious. There's tart fruit on the nose, the wine is balanced and flavourful and for a celebration (or a night when you just want Champagne), this is a good option.
Henry of Pelham Cuvée Catherine Rosé Brut – This long-time favourite of mine continues to stand up. It's well-made and so drinkable. I love the hints of raspberry and apple on the palate and how balanced it is. This is a go-to in our house for celebrations and movie nights when you just want something perfect to pair with popcorn or potato chips (yes, we're those people).
Labouré-Gontard Cremant de Bourgogne Brut – If you're looking for a less-expensive, but still dependable sparkling wine, Cremant do Bourgogne often works well and this is a great example of that. With citrus and brioche on the nose, this pleasant, dry sipper had a nice balance of fruit and acidity on the palate.
Jackson Triggs Entourage – This was an unexpected find for me, as I'm not always drawn to JT wines. But the Entourage surprised me with its ripe summer fruit notes and hints of sweetness that were refreshing. Reasonably priced, this is a good option for patios or parties.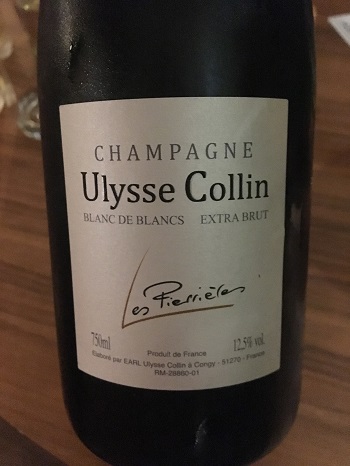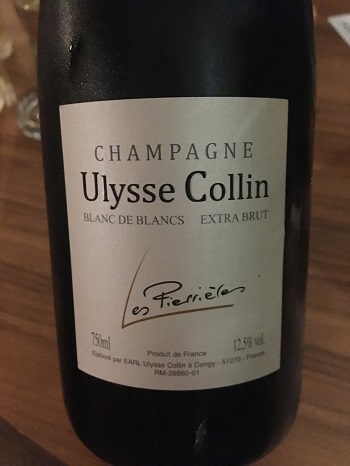 Another stand-out I tried in Spain was the Ulysse Collin Blanc de Blancs Extra Brut Les Pierrieres Champagne, which we discovered at a lovely little boutique wine shop and enjoyed on the last evening of our trip as we wound down from a decadent and somewhat overwhelming meal. It was a wonderful experience to try such a unique Champagne from one of the region's more avant garde producers and I wish I'd been more awake (in my defense, it was 2 a.m.). Any chance to try a wine from one of the more experimental winemakers in the region is quite intriguing. I know I enjoyed my glass immensely and it gave me much to ponder, as it held so many of the characteristics I love about Champagne, but had an almost earthy quality counterbalanced with pronounced acidity that was delightful and unique. I hope to have the opportunity to taste more of this producer in the future.
What are your favourite bubbles? Are you all about Champagne too or do you prefer something sweeter? Maybe you love dry Ontario sparklers or go crazy for a good Cava? Share your thoughts in the comments below or on social!