Each year, Shawn and I attend a lot of events in the city and the ones by Drink Inc. Events always impress us—the doors open on time, they're busy but not so crowded that you spend your whole night in line, samples are reasonable in both size and price, food is plentiful and affordable and the atmosphere is fun and relaxed. Last year, we declared their Toronto Wine and Spirits Show the perfect date night (one we hope to repeat when it returns from June 16 to 18) and I have to say the North American Craft Beer Experience was also a really nice night out.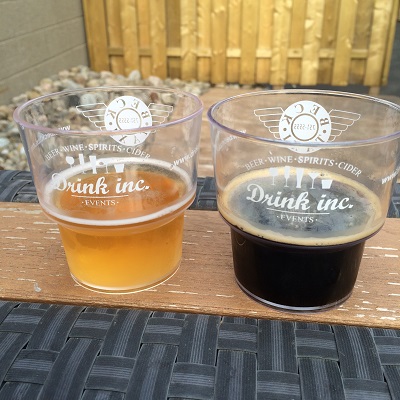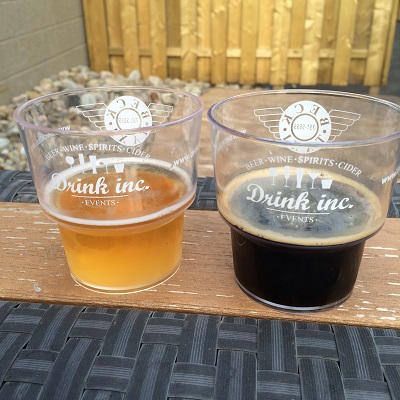 When it comes to beer, I'm at about the stage where Shawn was with wine five years ago. I'm still the person drinking beers that are sweeter and lighter, while he has moved on to more sophisticated sipping. Still, he was great about finding introductory beers he thought would help improve my beer palate. We even found a fruit-based beer we both enjoyed—Broadhead's Bodacious Blue Berry, which Shawn thought was quite well done for a fruit beer and I enjoyed because it was light, fruity and very far from an IPA (I still haven't quite developed a taste for those).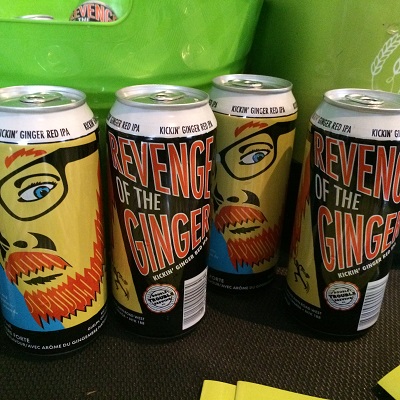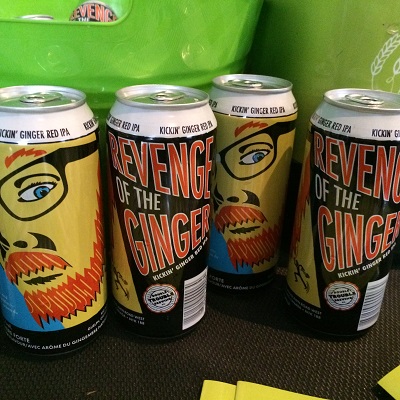 While Shawn found Drink Inc.'s El Lado Oscuro "The Dark Side" Salted Caramel Dark Ale a bit too sweet for his tastes, I enjoyed it and I also liked trying my first beer shandie from Big Rig Brewing out of Ottawa (one of our favourite places to visit in that city) and Just Craft Soda. I don't usually drink any sugar-sweetened soda, but Just uses natural ingredients and a shandie involves just a little bit of soda, so it was nice to give this a try. I can see enjoying a shandie on a patio in summer as an alternative to sangria.
We both found beers to enjoy from Wellington Brewery out of Guelph (he liked the Terrestrial India Brown Ale and I liked the Kickin' Back Dry-Hopped Session Ale) and I discovered that a dark beer pairs well with spicy food. A good learning!
Shawn's pick of the event was Gypsy Tears Ruby Ale from B.C.'s Parallel 49, but he thought the overall selection of craft beers at the event was broad and impressive, while not being overwhelming. It was also fantastic to be able to have conversations with staff from the breweries at pretty much every booth—a great way to learn more about each of the beers.
And now I'll turn it over to Shawn for some tasting notes about beers he enjoyed checking out!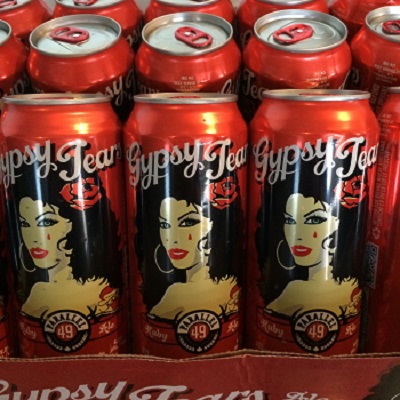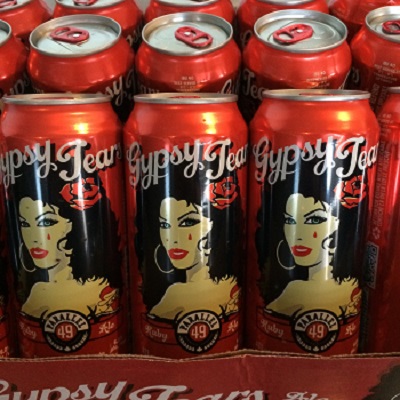 Gypsy Tears Ruby Ale by Parallel 49 Brewing Company
ABV 6, IBU 40, dark amber (Ruby!) in colour, lasting off white head, good lacing
Nose: prominently banana, molasses, ginger, slight chocolate, peach
Taste: plum, banana, slight maple, citrus, chocolate, very slight coffee, medium-full bodied, medium-low carbonation
Definitely a favorite of the day! Very well balanced hop and malt flavors, smooth drinking and can be had with a wide variety of foods. 9/10
Terrestrial India Brown Ale by Wellington Brewery
ABV 5.9, Great dark brown colour, off white lasting foam, good lacing
Nose: toffee, caramel, slight coffee, citrus (orange peel), pine
Taste: nutty, caramel, slight cola, coffee, slight chocolate, piney hop flavor
Another one my favorites of the day. The malt and hops balance each other out excellently. Would go great with barbeque or deserts 9/10
Finest Kind IPA by Smuttynose Brewing Company
ABV 6.9, IBU 65, dark amber/golden in colour, white average lasting head, unfiltered
Nose: orange, pine, dates & honey
Taste: citrus (grapefruit), honey, quite hoppy, long pleasantly bitter finish, full bodied, medium carbonation
Overall a very good IPA, when I first tried it I would have guessed the IBU's to be 40-50, very well balanced for having an actual IBU of 65. I would say this beer is a definite 7.5/10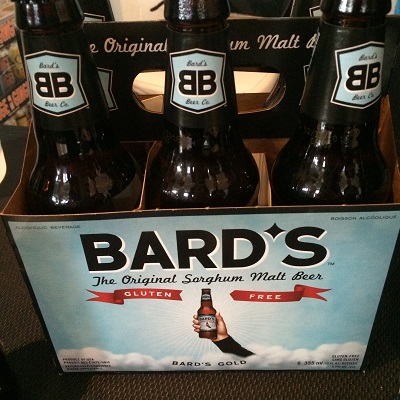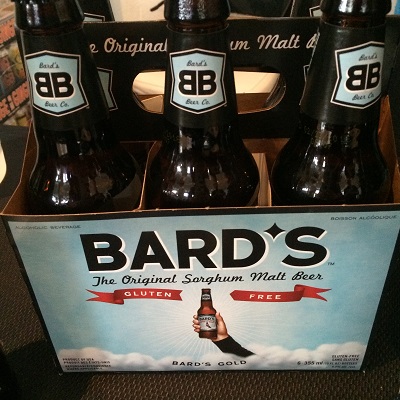 Original Sorghum Malt Beer by Bard's Tale Beer Company
ABV 4.7 IBU 15-20 (very low bitterness), golden slightly amber in colour, little to foam
Nose: bubble gum, oatmeal
Taste: iced tea, slightly fruity, almost no hops, light malt, light body, good carbonation
Not a favorite of mine but definitely a good option if you have to avoid gluten. Krista liked it and would give it a better mark than me. Based on flavour alone I'd say 5.5/10. Based on the extra effort involved in making a gluten free beer I'll say 7/10
*Shawn and I attended this event as media guests. All opinions are our own.