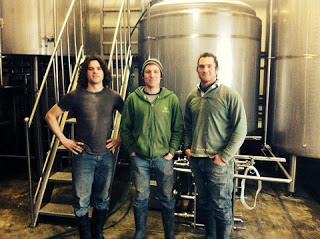 MacKinnon Brothers – Photo Provided
When Shawn and I attended the Toronto Food & Drink Market in April, one of his favourite vendors was MacKinnon Brothers Brewing Co. from Bath, Ontario (near Kingston). The samples from their booth had him looking forward to trying more of their local craft beers.
You can learn more about the brothers and the story of how they built their brewery from a former straw barn on their website (the ongoing photo blog is a lot of fun) and it's worth checking your local LCBO to see about availability. Shawn and I have added Bath to our list of places to visit, as we'd love to learn more about the area and another great local craft brewer.
In the meantime, Daniel MacKinnon, Brewmaster, shared his favourite paring and it's a perfect option for summer. Daniel earned his Master's degree in brewing and distilling from Heriot-Watt University in Edinburgh and has spent considerable time studying brewing in Europe.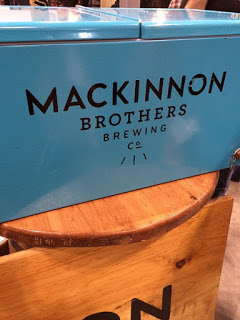 "My favorite food pairing is a good hefeweissbeir and a hearty German meal.   Sausages (Weisswurst or Oktoberfest), fried potatoes and onions with a mixed green side salad.  Great anytime of the year!
"I made several trips to Germany for both work and pleasure before starting the brewery on the farm.  It was always a good time to sit down with friends over a traditional meal and beer, which often took the form mentioned above."
Shawn and I are actually off to Germany in a few months and I'm sure this will be on the menu for dinner one night. In the meantime, he'd happily enjoy a can of MacKinnon with sausages. He's hoping to try their Wild Peppermint Stout next – made with organic mint hand-picked in Gananoque.
What's your favourite summer beer pairing? Share in the comments below or on social.