I discovered Bacharach on a travel forum, where it was described as a slightly less touristy option for wine travel in Germany. Inspired by our discovery of Bernkastel-Kues in 2013, I made it the first stop of our epic German travel adventure this July. It did not disappoint.
Bacharach lived up to its billing as a traditional German wine town that, while full of things to discover, was not so packed with summer tourists as to make exploring stressful. It had all the charming nuances and stunning vineyard views I love about Germany and two nights was more than enough time to fully explore the area.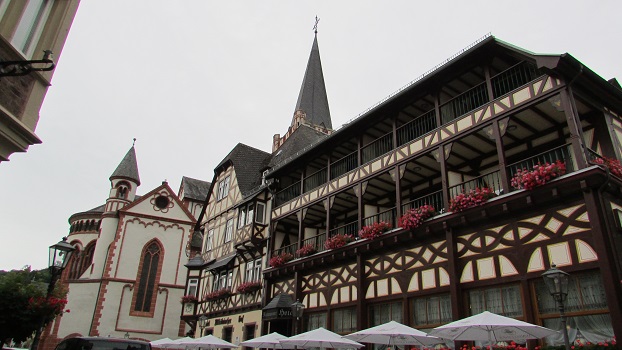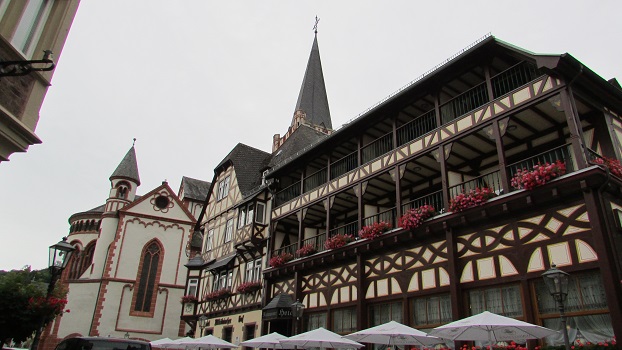 Day 1 in Bacharach: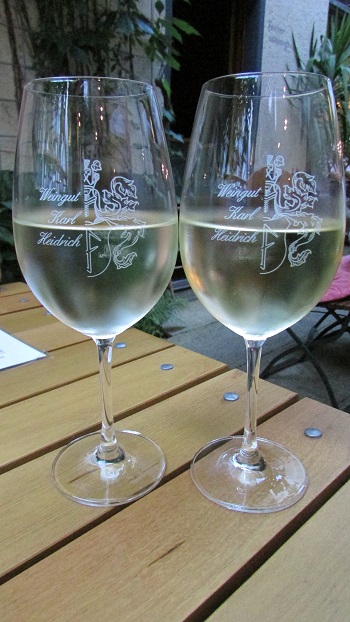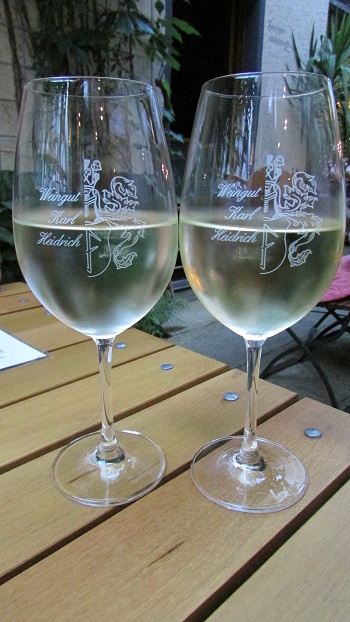 We arrived early after our flight and an hour's drive from Frankfurt airport (the train is also an easy and central option), and well before we could check into our hotel, the charming Hotel Am Markt, which is a lovely gem located in the centre of town. We spent our time before check-in exploring the nearly empty town and then walking up to the Burg Stahlek to take in the stunning views. This trail is great for those who want to enjoy an activity that combines physical fitness and local history with breathtaking vineyard views.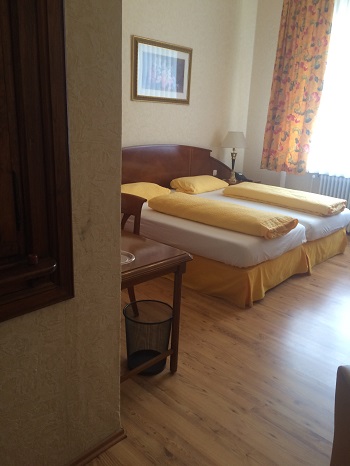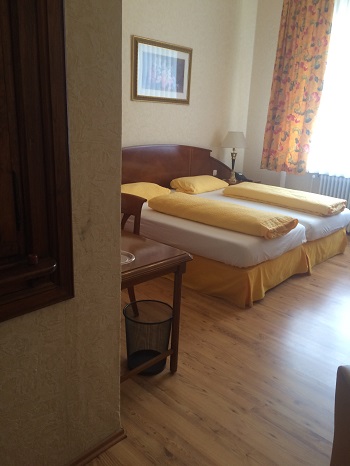 After a quick snack, we checked into our spacious, clean and comfortable room at Hotel Am Markt (note there's no elevator, if that's an issue for you), took a quick nap and then headed out again to enjoy some of the local charm.
The Riesling gelato at Italia-76 Eiscafe is a can't miss for wine lovers and something I've only ever seen in Bacharach. The family who runs the store is lovely and they also make a rose gelato that is so unique and flavourful. The small portions of a one scoop cone is easily walked off by a walk along the Rhine or an afternoon strolling the cobblestone streets. I love how not everything is super-sized in Germany, making it easy to enjoy small indulgences.
Sampling the local wine is a must-do and we settled in to taste a flight of trocken (dry) wines from Weingut Karl Heidrich. Their adorable patio was so relaxing that we visited twice during our stay and were impressed both times by the service and the wines. Our flight came in traditional Mosel-style glasses, which aren't ideal for swirling and sniffing, but we opted to make this a relaxing travel adventure and not a structured tasting. We purchased our favourite wine from the flight, the 2015 Riesling Spatlese, as most of the local wineguts offer bottles for sale as well as lunch and/or dinner menus.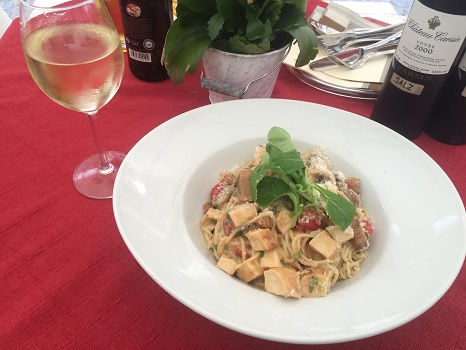 For dinner, we returned to our hotel and Hotel Am Markt filled our bellies with delicious German cuisine. I had the pasta ala Bacharach (spaghetti in mushroom sauce) with a glass of local Riesling and Shawn had the schnitzel with a Fruh Kolsh beer. Both were very good and it was lovely to enjoy a summer evening on the outdoor patio.
It was an early night for us after a long travel day, but many of the beer gardens stay open until 11 or so on the weekends, if you want an evening out. Keep in mind that this is definitely not a late-night hot spot, but I suspect if you're visiting a tiny German wine town that isn't what you're looking for.
Day 2 in Bacharach
I started my morning with a run along the Rhine, with fantastic views of the river and the vineyards. I had the path along the water practically to myself and it was a great way to start the day.
Afterwards, we opted to take a Rhine cruise, which is easily done from the waterfront. We went from Bacharach to St. Gore and back, which took about 45 minutes on the way there and an hour on the way back, due to the currents. In retrospect, I would have liked to take the train to a city a few stops ahead of Bacharach on the route in order to see more of the region. It really is magical to see from the boat tour and with drinks, snacks and full meals available on board, it's easy to cruise for hours if you'd like.
St. Gore is another charming town similar to Bacharach, but we found there was less to do. We enjoyed visiting an artisanal beer stein emporium and marveling at their amazing creations and had a lovely walk around their old town before heading back to Bacharach on the next boat (depending on the timing, they run once an hour or so, but sometimes they skip an hour so be mindful of how much time you want to spend in a place).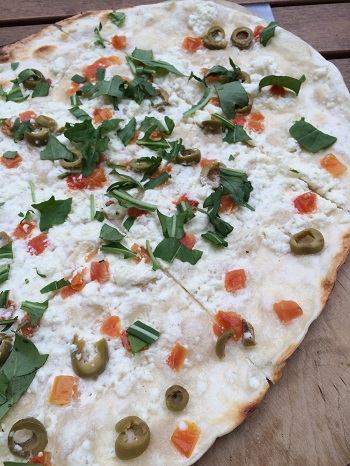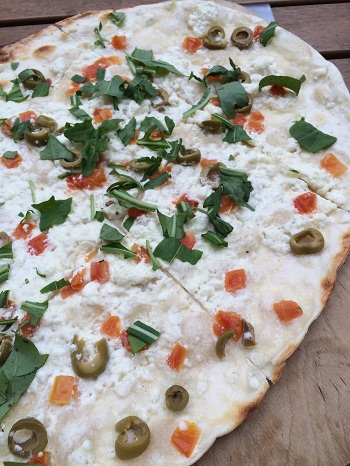 Back in Bacharach, we spent more time exploring the town and then had some of the best flamkuchen ever on the patio at Postof Bacharach. While the town isn't huge, there are lots of small local wineries to explore and several interesting shops. After a glass of wine on the patio at Weingut Karl Heidrich, we headed back to the hotel for another early night, fully charmed by this wonderful wine town.
Have you been to Bacharach? Share your travel tips in the comments below or on social!