I was having dinner with some friends recently and talk turned to sommelier training. This is a fairly common occurrence in my life, since I'm surrounded by people who either work in wine or are wine nerds like me. And having this blog means that a lot of people just assume I'm a sommelier or some other sort of certified wine expert, despite my best efforts to remind readers frequently that I'm just a person who really, really loves wine.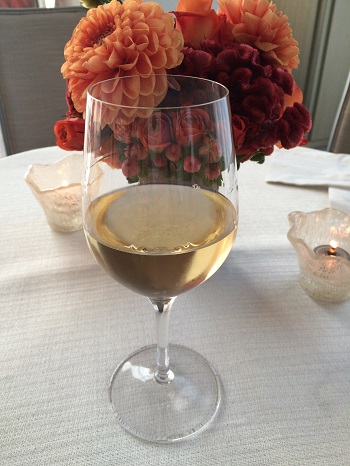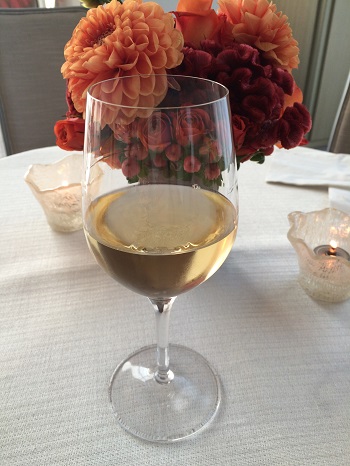 Not that I haven't taken wine classes or learned so much about wine through tastings, books, interviews and other things since I started blogging. In 2016 alone, I took an Introduction to Spirits course and amazing seminars on Bourgogne and Napa. I am constantly learning about wine and loving every minute of it, but as I explained on this recent night (and on many others like it), I'm probably never going to be a sommelier.
There are a number of reasons for this:
1) I don't want to work in wine service. This is not uncommon among my other wine-loving friends. We love learning about wine, but we don't especially want to serve it. Now, not all sommeliers are in wine service – many teach, write or do other wine-related things. But the majority of sommelier positions are in restaurants and a large portion of the training is around service and that's just not where my interests lie. Plus, there's the whole tremor thing.
2) The tremor thing. I have a condition called Essential Tremor. You can click on the link and read all about it, but essentially I have a slight tremor that will get progressively worse as I get older. When my neurologist diagnosed me many years ago, she told me that I'd be fine so long as I didn't want to be a waitress or a surgeon. So the sommelier thing? Where I have to pour wine? Um, no. I already have a hard enough time being served wine, as sometimes my hands shake or jerk if I'm holding up a glass to receive a pour. This is always super awesome, I say with great sarcasm, as it means I have to explain the whole tremor thing for the umpteenth time.
3) I am terrible with names. And pronunciations. If you would like someone to butcher the name of your wine or region, I'm your girl! This is a constant source of embarrassment and frustration for me, but I seem to have an unending ability to have the name of a grape on the tip of my tongue or a slightly adulterated version of a wine name tumbling out of my mouth. So unless there is a sudden uptick in the need for sommeliers who feel more comfortable hiding away behind their keyboard so they can triple check that they got the name of a wine/grape/region correct, then I'm likely not going to be in high demand.
4) I'd be the world's most awkward sommelier. When you picture a somm, you likely think of someone suave and graceful. They sweep over to your table all polished and perfect, chat knowingly about the wine list, make smart decisions based on your tastes. They are awesome and I am always in awe of their skill – especially since I often feel a little bit like a wild bull set loose in a room full of wine glass towers. I knock things over, I spill wine, I once spat wine on myself at a tasting with the delightful owner of Grand Marnier (whose photo should be in the dictionary under debonair). I am neither elegant nor refined.
5) It's expensive. I love learning about wine so much that despite all of the above, I would probably have already taken my sommelier training (possibly even eked out a pass), if it wasn't for the fact that it's really, really expensive. I have a full-time job that I love and it pays for the very expensive hobby that is this blog, but dropping $10,000 or more to become a certified sommelier is just not in the budget. Especially if, as outlined above, I'm never going to work as one. Taking seminars or short courses has the benefit of being affordable and it also fits into my schedule much more easily. It's also been noted that you can take the exam with just independent study (and it's not that expensive to do so), but I'm not sure I'd be able to pass that without the classes under my belt.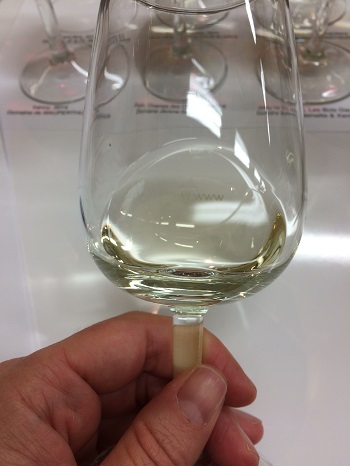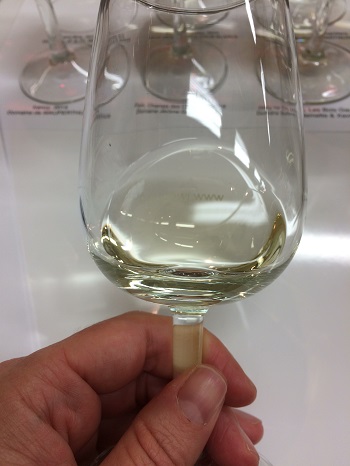 6) Wine school is hard. Really, really hard. If you've taken a wine course, you will know what I mean and understand why I have so very much respect for those who have completed their certification. Because I have a job outside the wine world, I need to study in my spare time, which I currently fill with writing, editing and attending events to support this blog. I also run and go to yoga and try to fit in time with friends and family. When I'm studying for a wine course, most of those other things take a backseat while I try to cram in every detail about grapes, vintages, terroir, etc. Right now, I don't think I can handle sommelier studies. That could change down the road, but after seeing many a wine industry friend disappear down the WSET rabbit hole, I've realized that right now that's not the best path for me.
Will I change my mind one day and decide to take the plunge? Maybe. Wine is one of the most fascinating topics in the world and the idea of being a certified wine expert is appealing. But for now, I'm happy to be a slightly shaky, somewhat awkward wine nerd who shares her experiences with wine with my amazing readers. I hope that's OK with all of you!
Are you a sommelier or do you hope to become one? Share your experiences in the comments below or on social!