June was a pretty impressive month for wines in my life. I had the opportunity to taste so many new-to-me wines that I hardly know where to start. Some of them will have to wait for single event posts, but below you'll find many of the wines that kicked off my summer in style.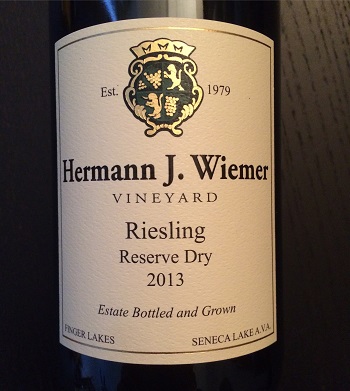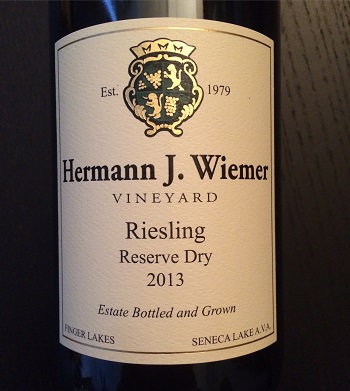 Hermann J. Wiemer Vineyard – 2013 Reserve Dry Riesling – In July, Shawn and I are spending several weeks in Germany, so we had to slip in a few Rieslings to get us in the mood. For my money, Hermann J. Wiemer's Finger Lakes winery is making the closest thing to authentic German Riesling that I've tasted in North America. This had pear, lime, green apple and a hint of petrol on the nose and a lovely sweet pear note on the palate. A delicious example from one of the best wineries in the Finger Lakes.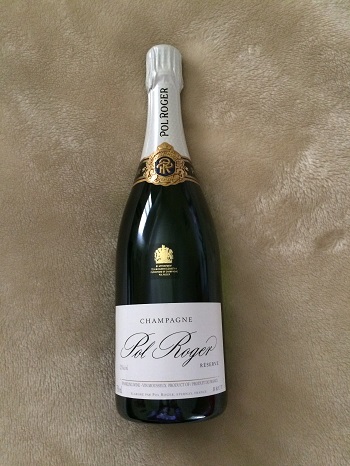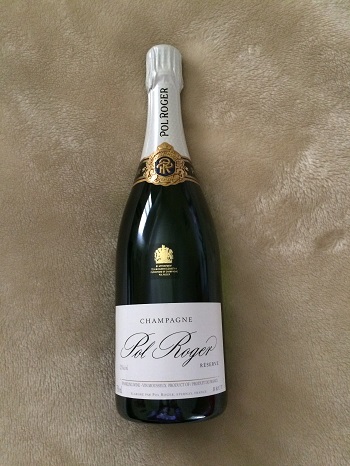 Pol Roger Champagne – Reserve Brut – Shawn's band was playing on our seventh wedding anniversary in June, but he knew that a good Champagne would keep me from being disappointed that my anniversary was spent in a club and not having a fancy dinner. He chose a good one, as this had lively, crisp bubbles, apples, citrus and biscuit notes on the nose and lovely apple, peach and pear notes on the palate. He was definitely in my good graces after this bottle.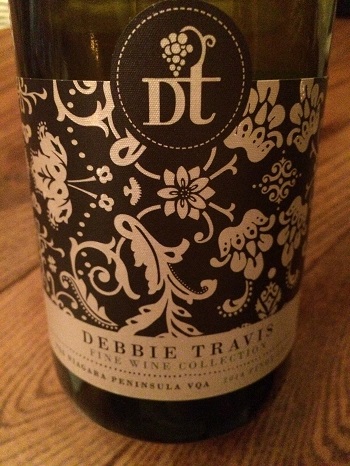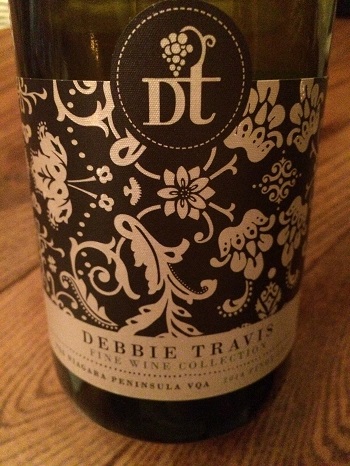 Debbie Travis Fine Wine Collection — Pinot Grigio – I had a fabulous time meeting Debbie Travis at the launch of her new Pinot Grigio. She was absolutely engaging to chat with and I was so interested in hearing all about her retreat in Tuscany (I've definitely added a week there to my bucket list). I am always a little bit leery about celebrity wines, but I was impressed with her interest and knowledge about Italian wine and happy to learn that Niagara's Pillitteri Winery is making her wines – they are known for their high-quality winemaking and this was no exception. A lively and well-made Pinot Grigio, this is an easy-drinking summer patio wine that I have already suggested to a few people looking for a good value wine to enjoy at the cottage.
Chateau des Charmes – 2012 St. David's Bench Vineyard Chardonnay – With butterscotch, pineapple, lemon and a hint of smoke on the nose, pineapple on the palate and a smoky butterscotch on the finish, this full-bodied wine paired very well with our summer barbecue during a recent cottage stay. With our mustard and beer marinated chicken wings and macaroni salad, this was a creamy, dreamy combo from one of Niagara's best wineries. And if oaked Chardonnay isn't your cup of tea for summer sipping, this is a wine that will age well so you can hold onto it for this winter and several to come.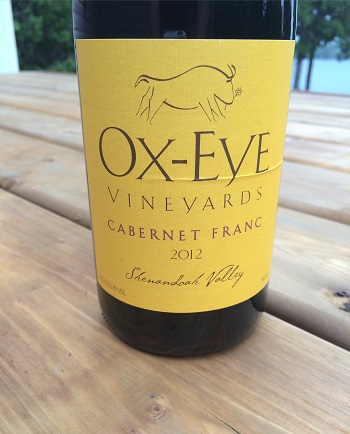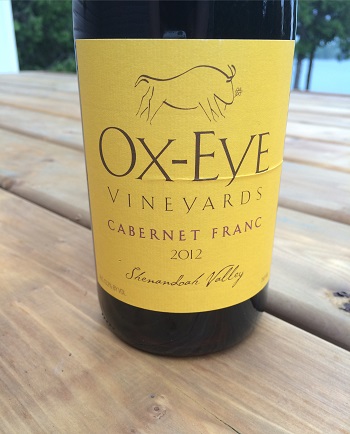 Ox-Eye Vineyards – 2012 Cabernet Franc – I was lucky enough to be gifted this Cabernet Franc from the Shenandoah Valley by a fellow blogger and I was so glad. For fans of Niagara or French Cabernet Franc, this may be a surprise, as it's more fruit forward and I got little of the bell or black pepper notes I've come to expect from a Cabernet Franc. For a student of wine, it was such a pleasure to see how terroir really does influence a wine and I look forward to trying more Virginia wines in future.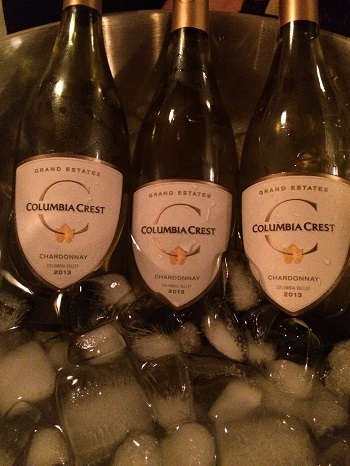 Columbia Crest Wines – I can't choose a favourite from the recent Columbia Crest Wines tasting with iYellow Wine Club. Shawn and I both loved the lively and refreshing Chardonnay, which had lemon and orchard fruit on the nose, balanced acidity and tropical fruit on the palate. It was a nice, light summer option. The Merlot, which had strawberry, chocolate and coffee on the nose, which followed through on the palate was impressive for the price-point. The Cabernet Sauvignon had some earthy notes on the nose, alongside plum and blackberry. The palate held chocolate, blackberry and a hint of anise. All of the wines clock in at under $20 at the LCBO, making them a great value for the quality.
Columbia Crest winemaker Juan Muñoz-Oca was an engaging and entertaining speaker who had everyone in the room wanting to head to Washington State to check out the wines. Of Spanish descent and from a winemaking family who had settled in Argentina, Juan fell in love with Washington winemaking after his first visit. He had anticipated a wet, dreary region and was shocked to discover that they get almost no rainfall in that area, making it practically high desert viticulture. This has meant he can determine exactly how much water his grapes receive, giving him so much control over the concentration of his grapes. This tasting has me excited to discover more of Washington's delicious, value-priced wines.
And a special shout-out to the girl's night out I had recently where each lovely lady brought an amazing wine. While the night was not about tasting notes, I was blown away by the quality of the selections. From a 2014 Domaine Chatelaine Pouilly-Fumé to a Brut Cattin Crémant D'Alsace (quality pink bubbles at a value price), to a complex and delicious 2012 Red Stone Riesling, the white wines were on point. The Ruffino Riserva Ducale Oro paired perfectly with pizza and the 2013 Blason Del Valle Malbec won my heart amongst the reds. This was an evening about friendship, but I am certainly blessed to have friends with such great taste in wine.
What were your favourite wines in June? Have you tried any of the above? If so, what did you think? Share your thoughts in the comments or on social!
*The Chateau des Charmes was a sample. The Columbia Crest and Debbie Travis wines were tasted at events where I was a guest. All opinions are my own, as always.