Joining a book club was one of the best decisions I've made. It gives me the opportunity to read fascinating books I might otherwise have missed out on, the women in my group are amazing and on top of that, I discovered Famous Last Words — a book-themed bar in Toronto.  Famous Last Words takes reading seriously — their cocktail list is novella-sized and each drink is named after a well-known novel, their bar is made of Scrabble tiles and the book theme carries through all their decor. But for book clubs the best part might just be the signature cocktail they make when you reserve a table for your group discussion.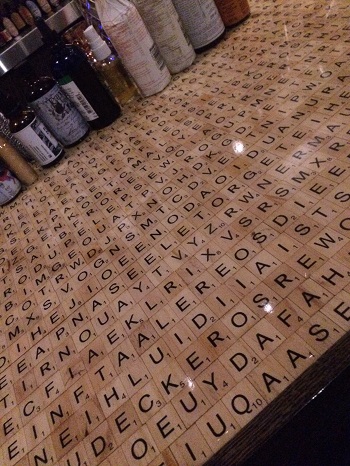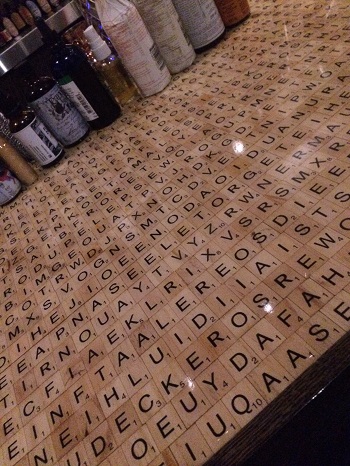 On our first visit, we had two books to discuss — Elizabeth Gilbert's Big Magic, which is about the power of creativity, and Zoe Whittall's The Best Kind of People, which is a dark and nuanced literary novel — and the bartender did not disappoint. For Big Magic we had a fun yellow cocktail that changed colours when you added bitters and for The Best Kind of People we had a custom take on a dark and stormy, both perfectly paired with the books. For the record, I got a lot from Big Magic (not everyone agreed) and if you're a writer or artist, it's worth checking out. And The Best Kind of People was a brilliant, twisty read that everyone agreed was well-written and interesting.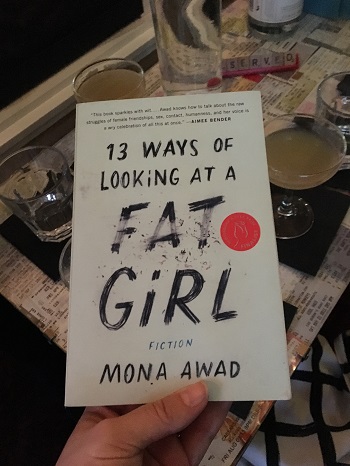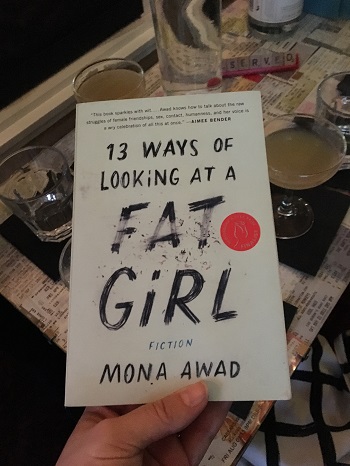 For our recent visit, we had read Mona Awad's 13 Ways of Looking at a Fat Girl, which was a book I found extremely powerful. It's a literary novel about one woman's struggles with her weight and the way it infuses every part of her life. For this one, the bartender made us a vodka-based take on a cleanse with lemon and a hint of habanero. It was spicy and tart and a pretty good compliment to a complex and compelling read.
Not a drinker? Famous Last Words has that covered in style — they have an extensive YA menu, featuring mocktails based on Young Adult classics. Our group loved The Hunger Games and it's nice to see so much craft and care going into all the drinks available. We felt totally comfortable that those who choose not to have a cocktail would still have a great experience with us.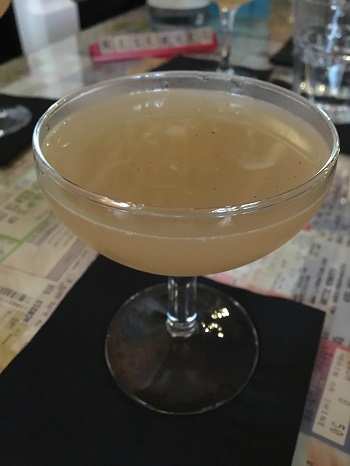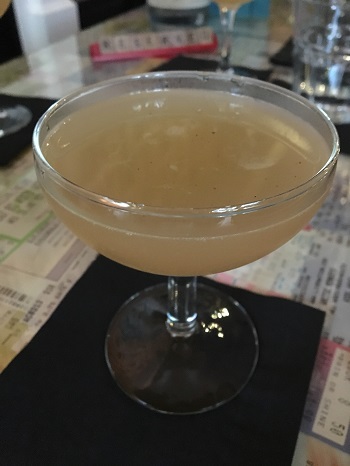 Famous Last Words is worth seeking out whether you want to take your book club out on the town or just want to have casual drinks in a relaxed and unique atmosphere. They host events throughout the year and be sure to call ahead if you're bringing a group and hoping for a custom concoction!
Planning a visit? They're at 392 Pacific Avenue in Toronto.
Thanks to the amazing Amy who suggested this post. She's a book club regular, a dance class bestie and a FODMAP expert – be sure to check out her site, The FODMAP Formula if that's a diet you need to follow.
And, for the record, this is not a sponsored post. I just really like this bar and think you will too.