It's that time of year when you have to decide what the wine lover on your holiday gift list wants. If they're like me, the answer is John Szabo's new book on volcanic wines. I've worked with some of my favourite wine friends and bloggers to put together a few other ideas for gifts to get the wine lover in your life.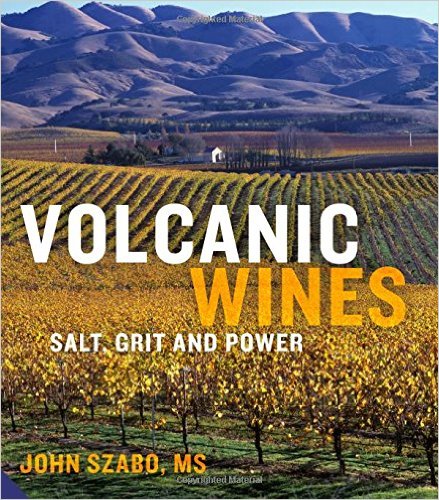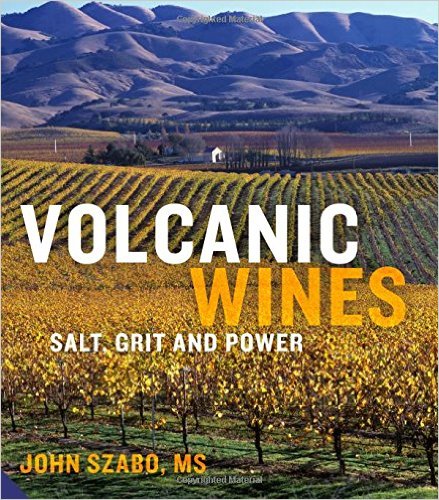 First, I'm going to give another huge plug for John Szabo's latest book: Volcanic Wines: Salt, Grit and Power, which is the perfect gift for someone truly passionate about wine education. This is an informative read that will keep the wine geekiest among us happy for hours. I'll be following up with a full review in the new year, but for now it's topping my wish list and I know many of my wine-loving friends are hoping to find this under the tree on Christmas morning.
I'm also going to suggest Icewine. This one is a bit of a surprise, as I love Icewine but have never been big on having it in the house. We like it in moderation, so it's the type of thing I'd only pull out when we had guests over and even then you hardly make a dent in the bottle. Enter my discovery of Icewine cocktails! Add a little to your favourite sparkling wine for a special treat or mix it into a martini for a hint of sweetness. Now that I understand the versatility of this Canadian favourite, I'm all about having it on hand. The 2015 Chateau des Charmes Vidal Icewine comes in a cute package (perfect for gifting) and is a great pairing for blue cheese or a fun addition to your holiday cocktails.
Charlene Theodore and Megan Munro, Chew Street Blog:
"Chew Street has teamed up with Swell Made Co. to curate two holiday gift packs for the holiday season.  One of them is perfect for the wine lover on your 'nice list' this year. The Wine Love Gift Pack is a collection of chic, witty and fun items from stationary to totes specially packaged for the holidays.  For each one purchased, Chew Street and Swell Made will buy a Christmas dinner for clients of the Yonge Street Mission, an organization that has served Torontonians in poverty with dignity since 1896.  The Wine Love Gift Pack ($62.00CAD) is perfect for the oenophile, casual wine enthusiat, or wine newbie who likes eye-catching, minimal design.
The gift pack includes:
WINE Pendant + Chain
I Got Wine in My Bag Black Tote Bag
This Calls For Champagne Keytag
Thank You note for your recipient informing them of their contribution to the Yonge Street Mission."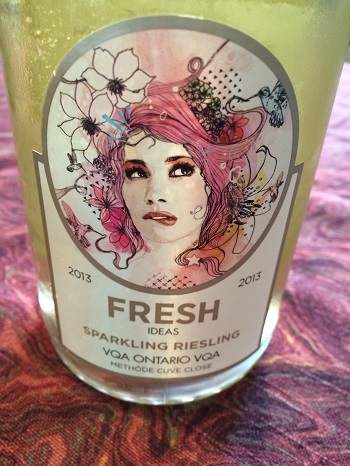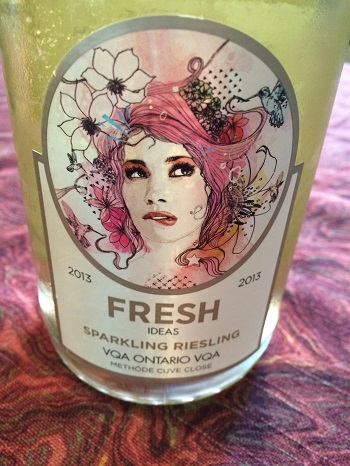 Angela Aiello, Wine Expert & Founder of iYellow Wine Club:
"Fresh Sparkling Riesling – one of my local Holiday go-to wines. My favourite grape just got better! Celebrate Ontario with this great bottle of bubbly! I may have bought a couple cases and sent a case to my sister, and a case to my mom too."
Anne Louise Bannon, Oddball Grape:
"When I'm asked what do wine lovers really want for the holidays, I usually say more wine. Which might intimidate non-wine folks. But fear not. One of the best gifts Michael ever got was a gift certificate to a really great wine shop. It came from my daughter and the shop was in San Francisco, where she lives. We live about 600 miles away in Los Angeles. Michael had a blast picking out his wines – bottles he'd probably not have bought for himself. But better yet, what a sweet way for the kid to suggest we come up and visit. So a well-thought out gift certificate can be a great way to give the wine lover in your life more wine. Unless, of course, you've got the funds to hire a sommelier to stock your cellar. That would be even better.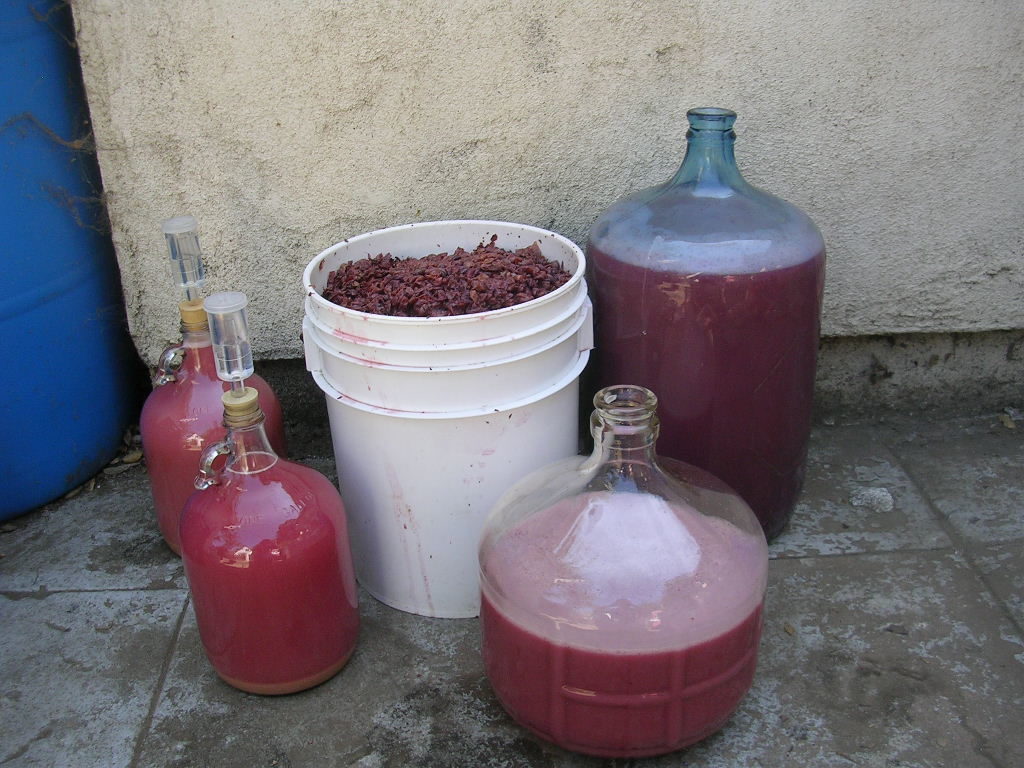 "Assuming the wine lover in your life isn't already making her or his own wine, one of the most fun gifts you can get them is a home wine-making kit. You can find them online or at a local home brew shop. There are few things more exciting than making it yourself. But be aware, even though that first wine may actually be pretty grim, wine-making can be very addictive. It won't be long before your wine lover is finding ways to buy (gasp) real grapes and talking about harvest and brix and acetobacters. And talk about a rabbit hole. We can't tell you how many times we've heard professional winemakers tell us that they got their start when a spouse bought them a kit for the holidays. It's how we started."
Have some ideas we haven't covered? Share them in the comments or on social!