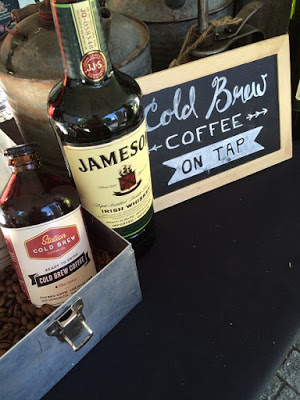 Over the summer, Shawn fell hard for Station Cold Brew Coffee. While I gave up coffee in January, he remains a connoisseur. So when he tried Station's cold brew and Jameson Irish Whisky combo at the Toronto Wine & Spirit Festival, he was hooked.
Since then, he's become a regular drinker of Station's all-natural and Canadian made cold brew. We buy the coffee concentrate and keep a jug in the fridge. Even with fall's chill moving in, cold brew is still on the menu. He prefers it for mid-day sipping and with no bitter aftertaste and less acidity than most coffee, it's an overall smoother experience.
He also spent some time this summer experimenting with cold brew coffee cocktails. These were perfect for cottage sipping and remain great cold weather alternatives. Here are some of his fun experiments: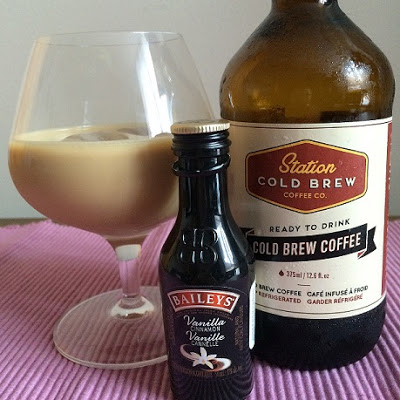 Station Cold Brew ready to drink coffee and Baily's: Approx 5oz to 1.5oz Baily's or to taste, ice (Vanilla and Cinnamon Bailey's used here, any type is fine).
Station Cold Brew coffee concentrate, Grand Marnier, whisky and milk:
2oz coffee concentrate, 4oz milk, 1oz each Grand Marnier and whisky.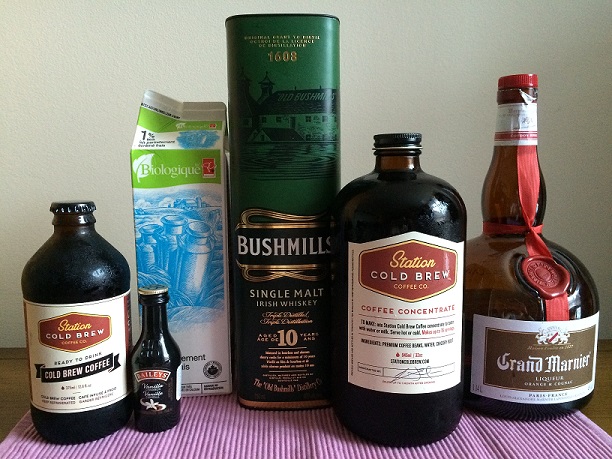 "Iced Irish Coffee" – Station Cold Brew ready to drink coffee and whisky topped with whipped cream.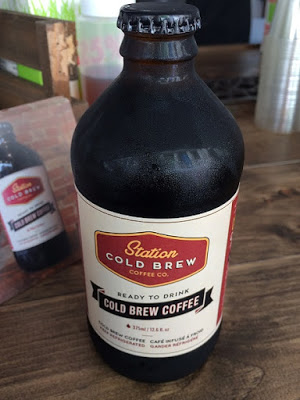 He advises playing around with either the coffee concentrate or the ready-to-drink option to create versions that meet your own tastes.
And let's say you're looking for a hot coffee option for a cold winter day?
Matt Jones, whisky ambassador for Beam Suntory, offered a few great tips.
"Bourbon and coffee go well together, Canadian Club Maple as well. Just add a dust of cinnamon and nutmeg here and there, whipped cream, and even make a bourbon vanilla whip cream. So many ways to go. There is also Bourbon/Canadian Club Maple Frappé, which is just shaken coffee with our whiskys and cream over ice," he says.
Are you a cold brew fan? Or you prefer your coffee the traditional way? Do you have a coffee cocktail you love? Share it in the comments or on social.