Recently, one of my lovely friends in wine tagged me in a Facebook post with a link to one of those Decanter wine tests.
For those not familiar, Decanter posts these regular quizzes so you can test your wine knowledge. For many of my friends who work in wine, these are a fun way to test your mettle because they are often really tough! The Facebook post had quickly filled up with comments like: "Four out of four!" "Perfect!" and "Three out of four – that was hard!"
I already knew going in that I wasn't going to comment. As with most Decanter tests, I clicked on it, read the wine description, thought long and hard and then made my guess. And I got a big, fat zero. But, Krista, you're thinking, you know wine! How could you fail this test so miserably when everyone else was sailing through?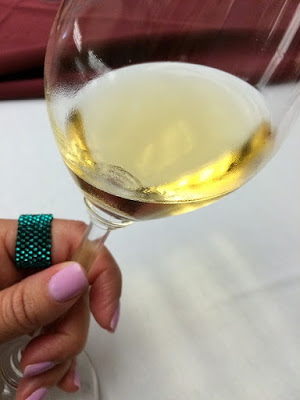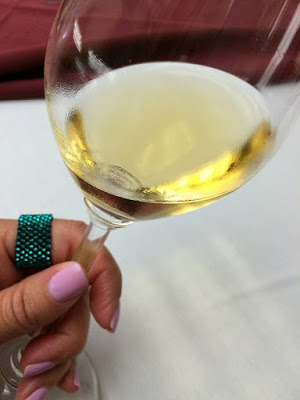 Well, I do know wine. I've taken a number of classes, read a ton of books, attended many, many tastings and, yet, I still couldn't pass one of those darn Decanter tests. Why not? Well, 1) because they're hard and deliberately aimed at the super smart sommelier set and 2) because I have pockets of wine competence. What does that mean? It means I have focused my areas of interest and study on certain regions and topics, so I flail when you remove me from my comfort zone.
Ask me about Ontario Cabernet Franc or Pinot Noir? Or Ontario wine in general? I am probably going to be on point. I'm also pretty well versed in California and New York State wines, which I've spent a lot of time studying. And because we've spent a lot of time in Germany, I'm pretty good with those wines too. But French wine? I remember much of the theory from class, but because I rarely drink French wine, I'm pretty rusty. And Italian wine? I'm a bit scattered with my knowledge there too.
So how did this happen? I think partly it's because I started my wine journey in a bit of an odd way. Most people begin with French or Italian and then gradually slide into other regions. I became interested in local wine first – part of a period of time where I was learning about the locavore movement and wanting to eat (and drink) things grown or made close to home.
I hyper-focused on Ontario wine until I started taking classes and began to dip a toe into the French, Italian and other wine regions of Europe. But then I visited California, Germany and the Finger Lakes and found myself drifting from super intimidating regions to ones I could wrap my head around a little more easily. I fell in love with those regions and started soaking up knowledge about them.
Along the way, I have fallen for some very good French wines (rosé from Provence is a new obsession and Champagne a recurring one) and batted around a few Italian options (Valpolicella and Chianti are my typical go-tos, as well as a nice Prosecco). I like many wines from Spain, Chilé and South Africa too. I like to go to Salt Wine Bar and have manager Phil Carneiro school me on Portuguese wines. I've become a little obsessed with Austrian Gruner Veltliner and a good Malbec from Argentina is a thing of beauty. But I'm nowhere near an expert on any of these regions – yet.
I'm not a sommelier, I'm not sure I really want to be a sommelier and I'm OK with that. I'm someone who is in love with wine and in love with learning about wine. I want to be good at the Decanter quizzes, and maybe one day I will be. Or maybe not. Some of those things are hard, guys. Really, really hard. And if you're one of those people who can ace them, can we have drinks so I can sit and listen to you fill my head with even more wine knowledge? I'd like that.
What to try your hand at one of these quizzes? You can find them here!