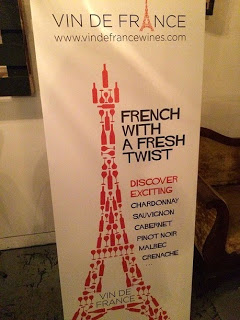 When you take wine classes, one of the first things you learn about are the AOC laws in France. French winemaking is a complicated business, full of strict adherence to classification rules. Then there's Vin de France. A new national-based classification, Vin de France wines started as a way to find a new market for French wines. Created in 2009, it breaks many of the rules that have long been a hallmark of French winemaking – and the winemakers and growers seem to be adapting well.
I recently attended and event by Anivin de France, the trade organization for Vin de France wines, where we learned more about Vin de France and had the chance to sample some of the wines. Already, it's a growing category with 120,000 cases produced in the first year alone and 126% growth in the Canadian market since its introduction.
During the presentation by Bruno Kessler, President Anivin de France, Winemaker Grand Sud Vin, Taillan Group Company and Laurant Delaunay, President, Winemaker, Badet Clement & Co. and Board Member Anivin de France, we heard much about this new category, which allows French winemakers to blend wine from anywhere in France. As they noted, it's like fusion cuisine – a fusion wine category. As of January 2016 you can even plant any grape varietal from Europe anywhere in France – a remarkable change for a country that has always had strict rules governing what type of grapes can be grown where.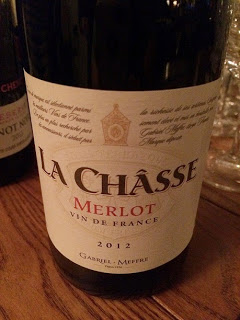 For the winemakers, it has created new freedoms. The first Albariño will soon be produced in France, Beaujolais is being grown in the north of the county and all sorts of new varietals and blends are being developed. Even the notoriously complex French wine labels have been simplified to make things easier for the customer and give a more contemporary look and feel. These are big changes for the largest wine producing country in the world and allows for more creativity.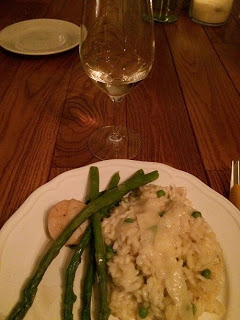 Enjoying Vin de France with dinner
What will the results be? It will be interesting to see. Will it lead to a glut of 'value' wines from the country or will the category create the opportunity for new and complex wines, a la Super Tuscans? I sense that it will be a bit of both, but time will tell. Right now, the primary wines available in Ontario are entry-level, but in chatting with the Anivin representatives I understand there are more expensive wines being made and the hope is they will also be available in the Canadian market in time. Good-quality value wines aren't a bad thing, especially if it makes French wines more accessible to a new audience.
The winemakers must still adhere to very strict European laws about the quality and safety of the wines. And all of the grapes must be produced in France. The idea is to allow for innovation and freedom, but still abide by the standards needed to ensure customer trust.
You can now find Vin de France wines at the LCBO and other retailers across Canada. Will you check them out? Or are you a hardcore AOC drinker? Leave your comments below or on social media.
* Updated May 29th to note that Vin de France is the new Vin de Table, so still technically part of the AOC system. Thanks to Neil Lightfoot for the correction!