As some of you have noticed, the blog has been on a bit of a break over the last few weeks. I had hoped that all my recent life changes would have minimal impact on my blogging, but that clearly wasn't the case. I've had less time to write and when time did arise, I'll confess to just being way too tired to focus on writing anything worthwhile.
The Twitter community, who always seem to be there when I need my spirits raised, were quick to point out that sometimes we all need to hit the pause button. It's true. And now I'm back and feeling recharged and refreshed!
But despite the short blog hiatus, I've still been doing lots of wine-related things. I thought this post could be a re-cap of some of the ones I'd like to share.
What I've Been Drinking:

Photo from the Palatine website
Ages ago, Shawn McCormick from Uncork Ontario suggested that I would like the Palatine Hills 1812 Chardonnay and I filed that info away until I came across it. I found a bottle at the LCBO this month (at an extremely reasonable price-point) and decided to bring it to a recent corn roast with my husband's family. The wine was a hit with both myself and the guests who tried it. It's an unoaked chardonnay with great acidity and paired perfectly with roasted corn, potato salad and all the great fixings that come with this sort of family get-together. I often turn to Twitter and great friends like Shawn for suggestions on wines to try and this was a perfect example as to why.
For more info on Palatine Hills: https://www.palatinehillsestatewinery.com/ 
To read Uncork Ontario: http://uncorkontario.com/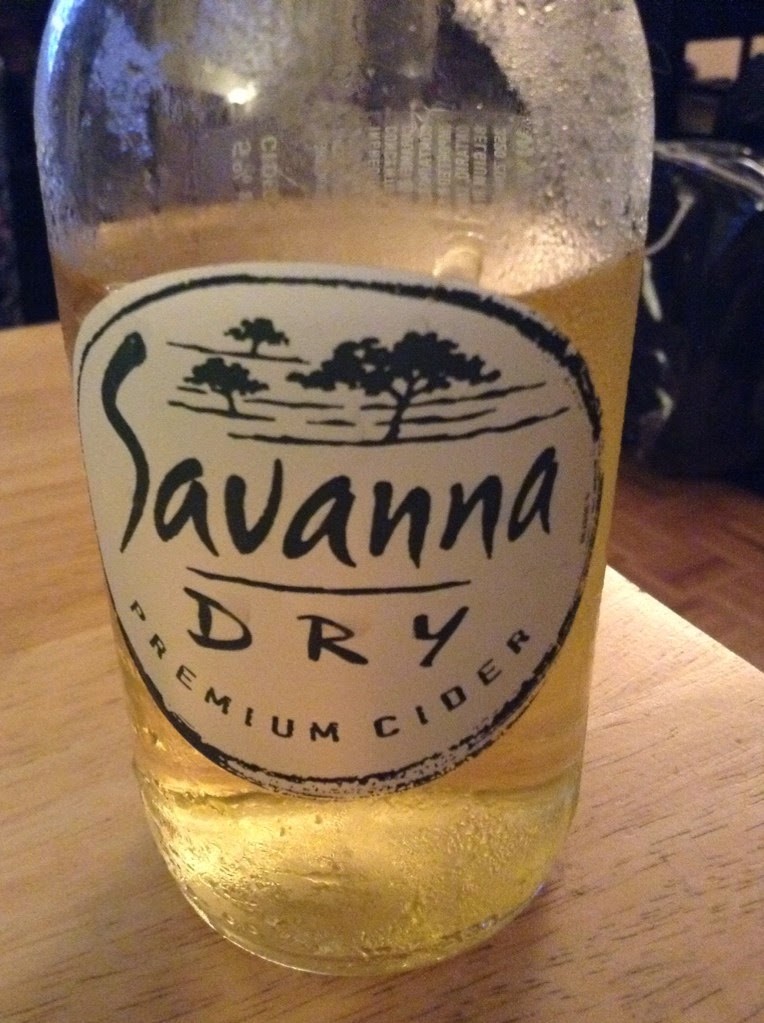 I recently learned about Canada Braai Day from a rep for the Distell Group in Canada. They offered to send over some info and I was intrigued. As the media release explains, braai is Afrikaans for barbeque and the custom has become so popular in South Africa that it now has its own holiday. I have really enjoyed learning about South African wines and culture of late and I thought it was a fun idea to try and bring this tradition to Canada. Braai Day was yesterday (September 20th) and to celebrate, I raised a glass of Savanna Cider from South Africa. It wasn't as sweet a cider as I usually like, but it was nice to try my first South African cider and Shawn, who prefers a dry cider, really enjoyed it. I hope to have some South African wine this weekend to extend the celebration – I've become quite a fan of the region recently.
There's a website that explains Canada Braai Day and offers up recipes and other info for how you can celebrate this weekend or in the weeks to come: http://braai.ca/
What I've Been Reading: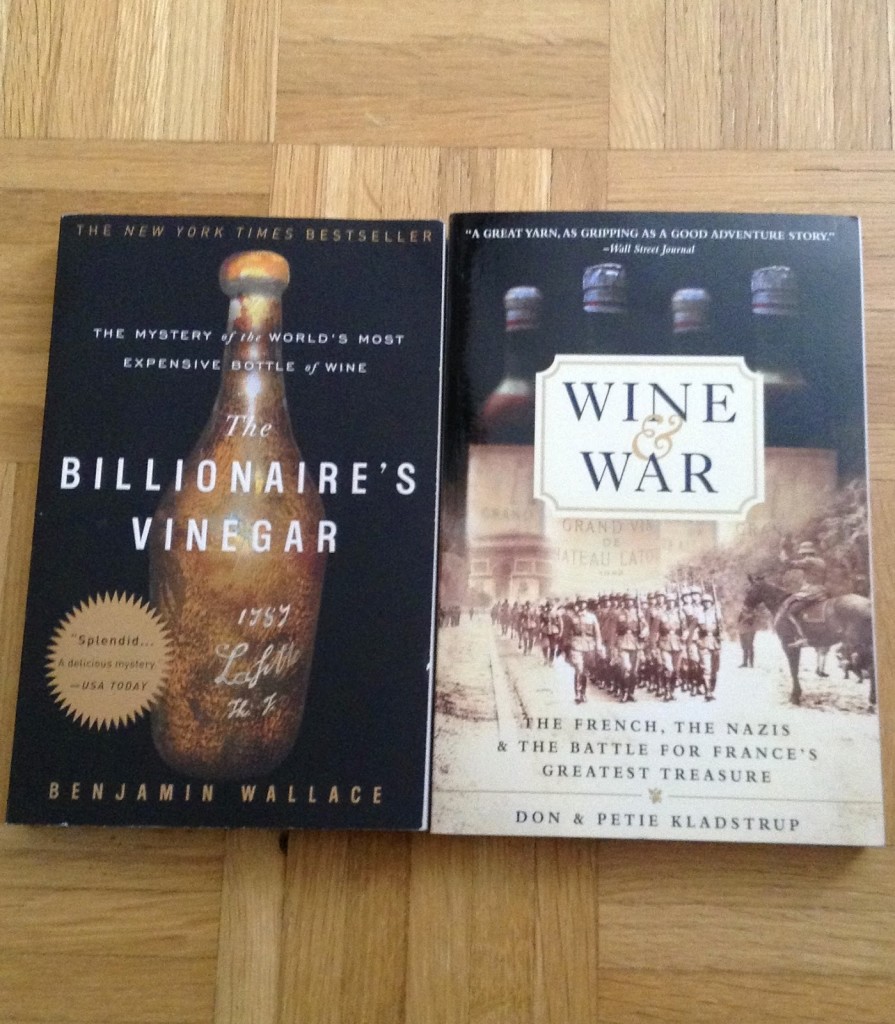 Recently, the topic for Ontario Wine Chat (#ONWineChat) on Twitter was wine books. This is a subject I have plenty to say about, as I have acquired an extensive collection of wine books over the last few years. The chat offered many excellent suggestions for books every wine lovers should own and I was pleased to be able to offer many of my own options. I wanted to share two of my recent favourites here: Wine & War by Don and Petie Kladstrup and The Billionaire's Vinegar by Benjamin Wallace. Both of these books took me on a journey though fascinating parts of wine history. Wine & War looks at how the French tried to keep their vineyards and wine from falling into German hands during WWII and The Billionaire's Vinegar looks at one of the most extraordinary cases of alleged counterfeit wine ever. These two books are perfect for the wine or history buff in your life and both had me staying up way too late trying to squeeze in just a few more pages before bed.
For more info on Wine & War: http://www.chapters.indigo.ca/books/wine-and-war-the-french/9780767904483-item.html?ikwid=Wine+%26+War&ikwsec=Home&ikwidx=5
For more info on The Billionaire's Vinegar:  http://www.chapters.indigo.ca/books/the-billionaires-vinegar-the-mystery/9780307338785-item.html?ikwid=Benjamin+Wallace&ikwsec=Home&ikwidx=0
Interested in Ontario wine? Join Ontario Wine Chat (#ONWineChat) on Twitter Wednesday evenings at 10:00 p.m. ET.
What I've Been Eating: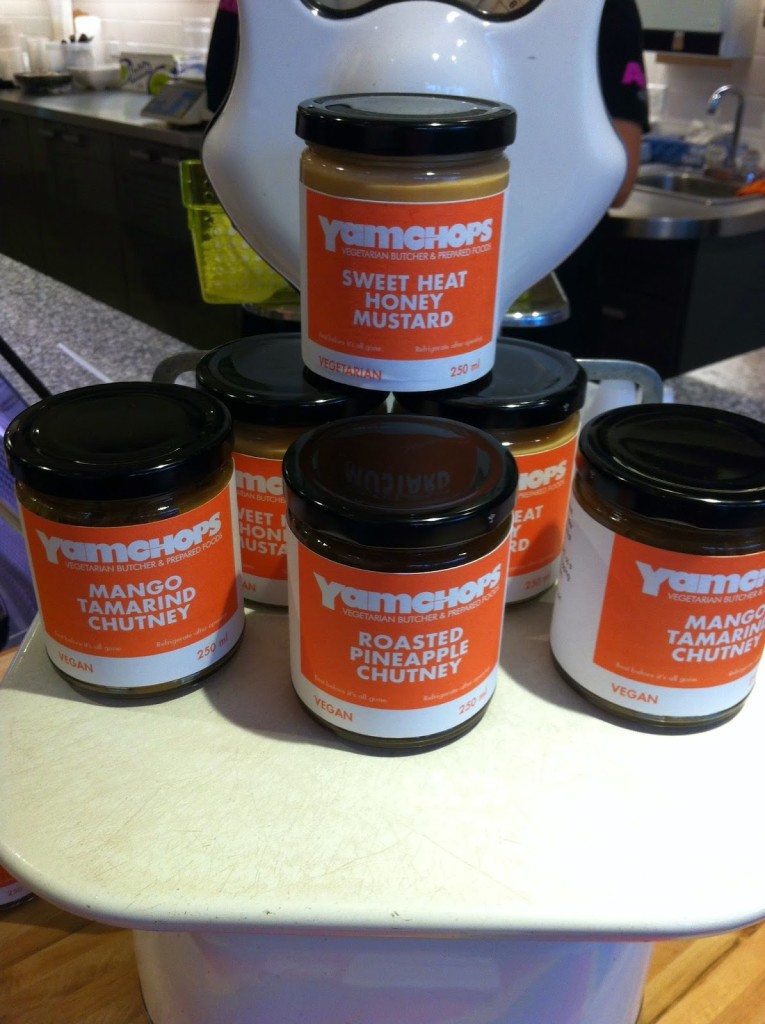 As a quasi-vegetarian (no red meat for this girl), I'm always looking for delicious options that will work for my diet. I've been working hard recently to make sure I nourish my body with good food, so healthy options are key. If I want to have a glass of wine, I need to pay that #winetax with good food, exercise and healthy living. One of my new favourite places to find interesting vegetarian options is Yam Chops at 705 College Street in Toronto. I attended an event there a few months back and I am still craving their un-tuna. Shawn and I also loved their meatless spaghetti sauce and their chutney. They don't serve wine, but you can find plenty of options to practice your vegetarian pairings at this place.
For more info on Yam Chops: http://yamchops.com/