If you're looking for great Portuguese wine and food in Toronto, you're bound to end up at Salt Wine Bar, so you didn't have to twist my arm very hard when I was invited to a recent Vinho Verde tasting at Salt.
Led by Salt's Manager, Philip Carneiro, who is one of the city's foremost experts on the wines of Portugal, and organized by Vinho Verde Canada, this was an informative tasting where each wine was paired with one of Salt's incomparable tapas selections.
Vinho Verde is a coastal wine region on the north east end of Portugal. I'd experienced their wines during my wine classes, but Portugal is one of the regions my instructors didn't spend much time on. That's disappointing, as the country produces some incredible wines.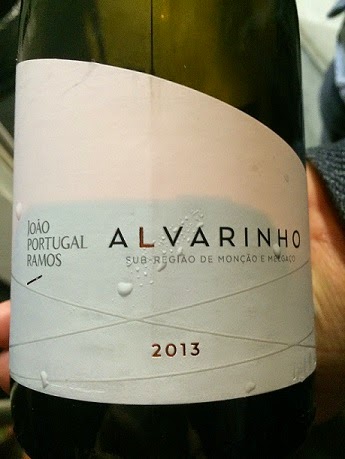 The wines of Vinho Verde definitely stand out–crisp and light, the grapes from this region tend to have a nice, balanced acidity. They produce white, rosé, red and sparkling wines, though I am much more familiar with their whites– these tend to be the ones I've seen at the LCBO and on wine lists. White Vinho Verde wines are a great companion to fish and seafood, which made them perfect compliments to the ceviche and calamari dishes we tried at Salt.
The grapes grown in Vinho Verde are not ones you may be familiar with – but you should be: Alvarinho, Arinto, Azal, Batoca, Loureiro and Trajadura are the main white grapes and Amaral, Borracal, Alvarelhao, Espardeiro, Padeiro, Pedral, Rabo de Anho and Vinhao are the main red grapes.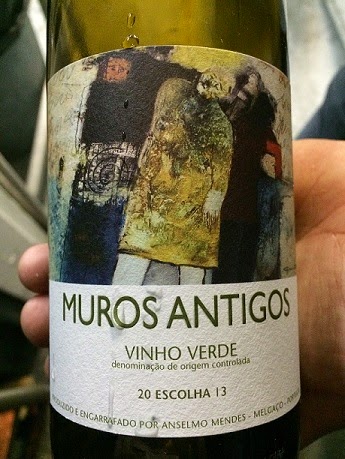 My favourite wine of the evening was the 2013 Anselmo Mendes Avarinho Contacto (shown at the top of the post). While it's still a bit young, this was already drinking nicely. This wine is made using a technique where the must has contact with the grape skins and it is complex and delicious.  There was mango and passion fruit on the nose, stone fruit on the palate and a very balanced minerality. I highly recommend this one.
All four wines we tried were quite good and each represented a different taste profile for the region. Carneiro had also chosen perfect pairing options from Salt's kitchen to ensure the wine and food worked in perfect harmony. It should be no surprise that Salt was named one of the city's top ten wine bars in a recent Toronto Life article–this restaurant offers some of the best tapas in the city alongside a perfectly planned selection of Spanish and Portuguese wines.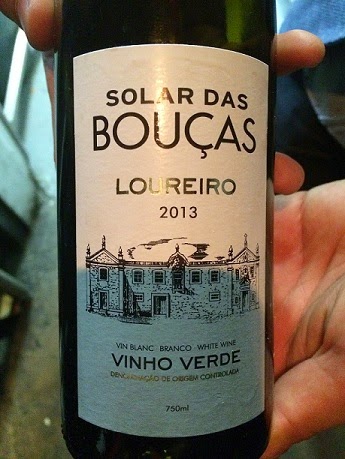 You can find several options from Vinho Verde at the LCBO or via agency in Ontario and you can learn more about Salt Wine Bar at saltrestaurant.ca.