One of the things that always interests me is when people
choose the 'best' wines of a given year. I don't quite understand how that works –
mostly because I'm still a little confused by the criteria. This may come
back to my uncertainty around how wine scores work – does the wine with the highest score
win the 'best' title or is it something else? I'm sure that people who have
spent more time learning about wine totally understand how the selection is
done, so I will leave that to the experts – they're usually right.
For me, wine is often about the experience. The wine I
celebrated my anniversary with this year tasted spectacular. Would it win
'best' based on the criteria for numbered scoring? I have no idea, but I loved
that wine so much in that moment and that's all that mattered.
As I was compiling this list (which is by no means exhaustive – I loved many wines this year), I realized that the moment I
drank the wine tended to come to mind. And even though those moments were
very different (on vacation in Germany,
in my Wines II class, at a busy tasting), they all factored into how I
experienced those wines. So will you look at this list and think I'm out of my
mind to choose these particular wines over some fancy, 100-point scoring
masterpiece? Maybe. But that's OK, because the one thing I know about wine is
that everyone has different tastes and my favourite may not be yours, but a
really good wine tastes even better when sipped at the perfect moment. And it's completely alright to have your happiest moments coincide with your best sips.
The Returning Favourite Category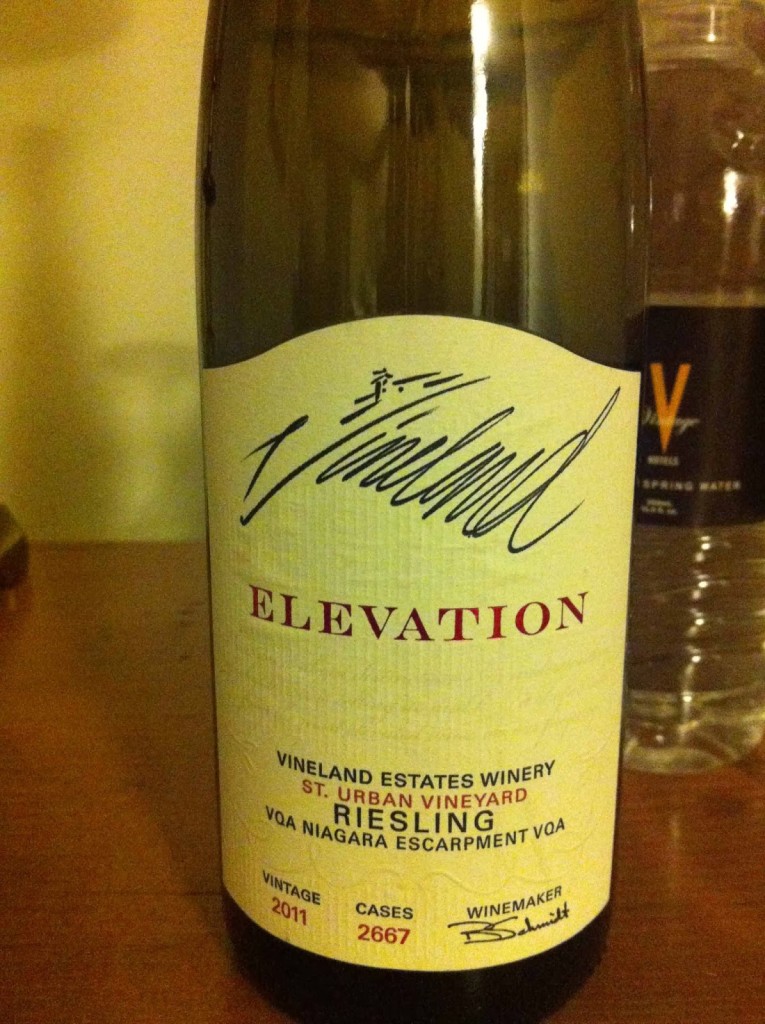 Vineland Estate's Elevation Riesling
was my favourite wine in
2012 too. It's just so crisp and refreshingly drinkable. I love the structure
and how the green notes pop on my tongue and then leave a lovely, softly citrus
finish. It's no surprise then that I chose this wine to take with us when Shawn
and I set off to celebrate our 'first-date-iversary at
The Millcroft Inn
in Caledon in November. So
when we were sitting in our beautiful room at the
Millcroft,
watching the snow
fall on the waterfall outside our window, was the wine just as good? I'd argue
it was better – because it was the perfect wine for us in that moment.
I'll give an honourable mention to
Vineland Estate'sCabernet Franc
in this category too, as it has become my 'go to' wine to bring
when we're visiting friends. It's just such a crowd-pleaser and at an
affordable price-point, so you don't feel bad for spending $50 on a wine that
no one in the room but you appreciates. Every time I bring this wine, people
enjoy it and that's way more important than the price tag.
The Year I Fell in Love with German Wine Category
I got to try a number of international wines this
year and it really did open up the world of wine for me. It's one thing to
understand Ontario
wine, but to really see it within the lens of wines from around the world is a
treat. I was speaking with the winemaker from
Errazuriz
at an event and he said
how much he envied Canadians because we have the wines of the world available
so easily, which is very different than in Chilé. While I'd love to see a world
where Canadians actually drank and appreciated Canadian wines the way other
countries appreciate their own, I couldn't help but get his point.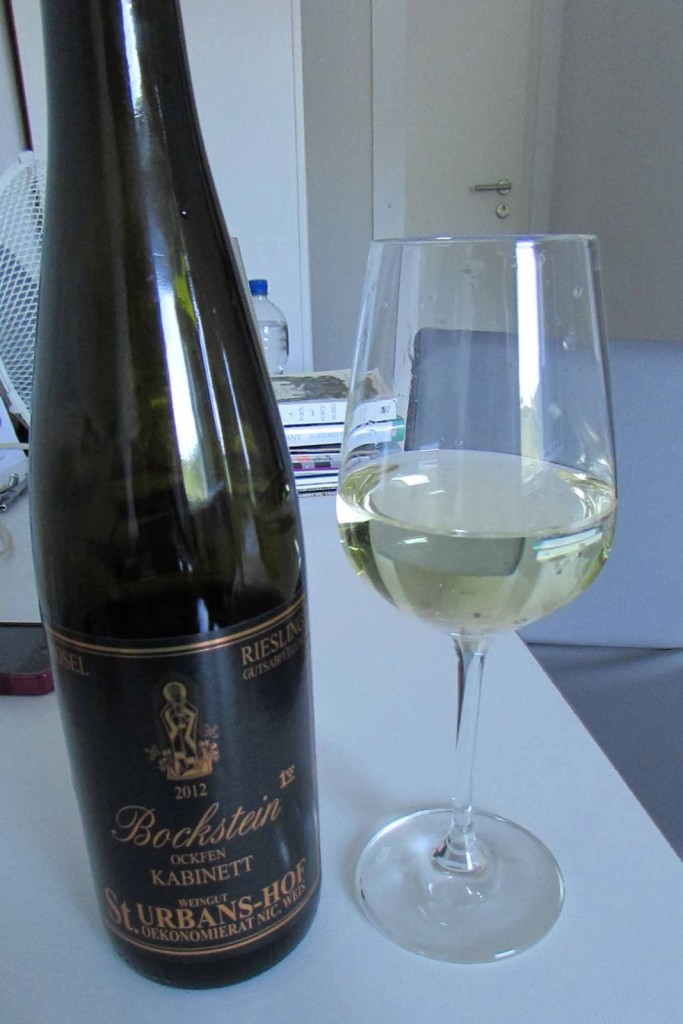 That said, I think there is something magical about drinking
the wine of a region right where it was grown. Shawn and I had that experience
in the Mosel, as we sampled so many of the
local wines on our vacation. My favourite? St Urbans-Hof 2012 Kabinett, which we
sipped one night as we watched the sun go down over the castle ruins in Bernkastel-Kues.
Did the magic of that moment affect our appreciation of the wine? Absolutely.
But I already knew it was a great one from my tasting at the winery earlier
that week.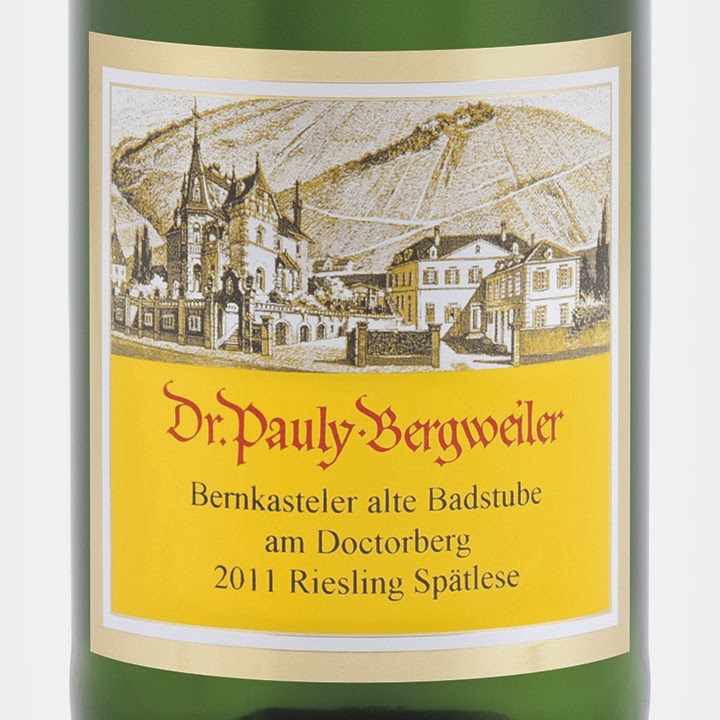 Another German wine that makes my list? The Dr. PaulyBergweiler 2011 Riesling Spatlese, which I chose for a recent #TOWineDinner. I
am forever trying to choose a wine that will impress at those dinners, but
because I am really just building up my cellar right now I don't have anything
vintage or fancy to bring most times. I love the dinners and learn so much, but
I always feel like the newbie at the table. Following our visit to
Bernkastel-Kues, I felt a bit more confident about bringing a wine from the
region, as I'd had so much opportunity to really learn and start to understand the
viticulture in the area. When those petrol notes hit my nose, I was concerned for a
moment that it wouldn't live up to the expectations I'd had, but I shouldn't
have worried at all. Everyone agreed that this was a great wine and I fell in
love all over again with the crisp acidity and complex fruit and floral notes
on the palate that German wines always bring me. I loved this one.
The Incomparable Canucks Category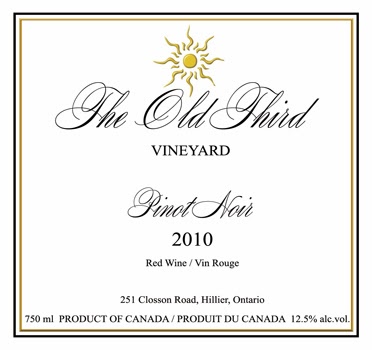 While I have enjoyed visiting the world of wine, my heart
always belongs with Canadian vino and this year I had plenty of chances to
remember why. The best moment? When Paul Dearborn (whitbywino) broke out one of
his Creekside Estate Winery 2007 Lost Barrel reds at a #TOWineDinner and my
heart melted with every sip. This is one of those wines that opens up more and
more with every minute it's out in the air. One swirl brings black currents,
another spicy caramel and cloves – it's a wine you just want to sit with for
hours, but that is just so spectacular to drink that you can't resist. I loved
seeing The Lost Barrel win the wine of the night – especially when it was up
against such a stellar line-up of impressive international wines.
Another great wine I have Paul to thank for was
The Old Third 2010 Pinot Noir.
I think County
Pinot has huge potential
and for wineries like The Old Third, they are already reaching it. This was a fantastic
wine that I am so thankful to have tried. I'm also lucky to be able to report
that more amazing County
Pinot is in the pipeline –
based on a recent barrel tasting of the
2012 Lighthall Vineyards Pinot Noir,
I am prepared
to have that wine on my best of list next year.
The 'I Can't Believe I Got to Drink That' Category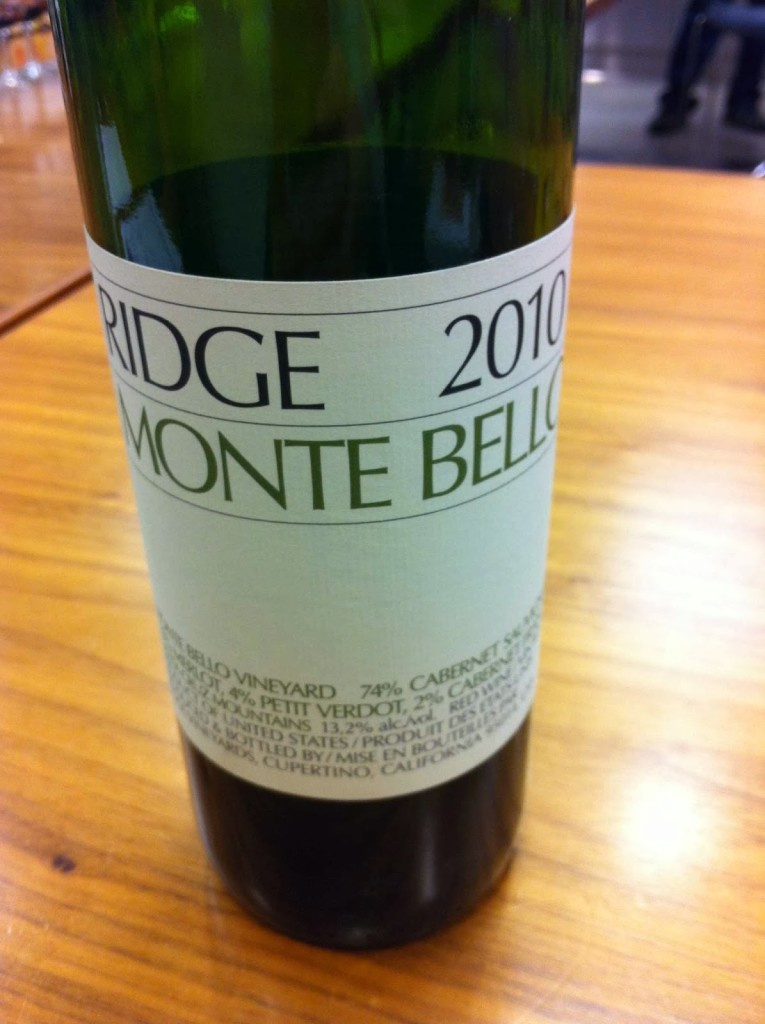 Ridge Vineyard's 2010 Monte Bello is one of those wines that you hear
about all the time. They reference it in wine books and articles – it's considered
an industry standard for California Cabernet. But it retails for about $150 a
bottle in Ontario
and that's way too rich for my blood. Luckily, one of my wine instructors was
willing to spring for a bottle in his class budget. And I'm so glad he did –
because it was spectacular. Trying this wine, even in the sterile environs of a
wine lab, helped me to understand what makes a quality wine – the body, the
structure, the mouthfeel – it was unlike anything I'd experienced before and it
was such a good learning opportunity. I feel lucky to have had the chance to
try it.
Another wine worth it's high price tag was
Errazuriz's 2010 Kai,
which retails for $144.95 and is a delicious Carmenere with a splash of
Petit Verdot. I had the opportunity to try this at an iYellow event and the
memory of this wine has stayed with me long past the party.
And since we're on the topic, a high price tag doesn't
always mean your heart will fall in love with a wine. Shawn and I were out
grocery shopping recently when a friend tweeted that we had to check out the
Ace of Spades champagne tasting at the LCBO nearby. Well, of course we did! So
that's how I found myself in jeans and a hoodie sipping $600 rosé champagne
from a plastic sample cup. And it was… great. I liked it. But the $300 Ace of Spades gold
champagne we also got to try was even better, in my opinion. Still, compared to
any other sparkling I've ever tasted? Both these wines were incredible and I
hope one day to get the chance to have them again.
What were your favourite wines of 2013?
Any must try wines
for 2014? I hope you'll share them in the comments below.