I have been lucky enough of late to have the opportunity to try wines with all sorts of unusual pairing options. Being invited to taste through the wines of new restaurant Mata Petisco Bar (1690 Queen Street W.), in advance of their media tasting, was a great treat.
Mata has only been open a few short weeks, but already they have plenty of buzz. Partly, this is the lucky coincidence that their opening came during the World Cup, meaning big crowds on game days. The fact that Mata's food is delicious and authentic South American cuisine should keep those crowds coming back.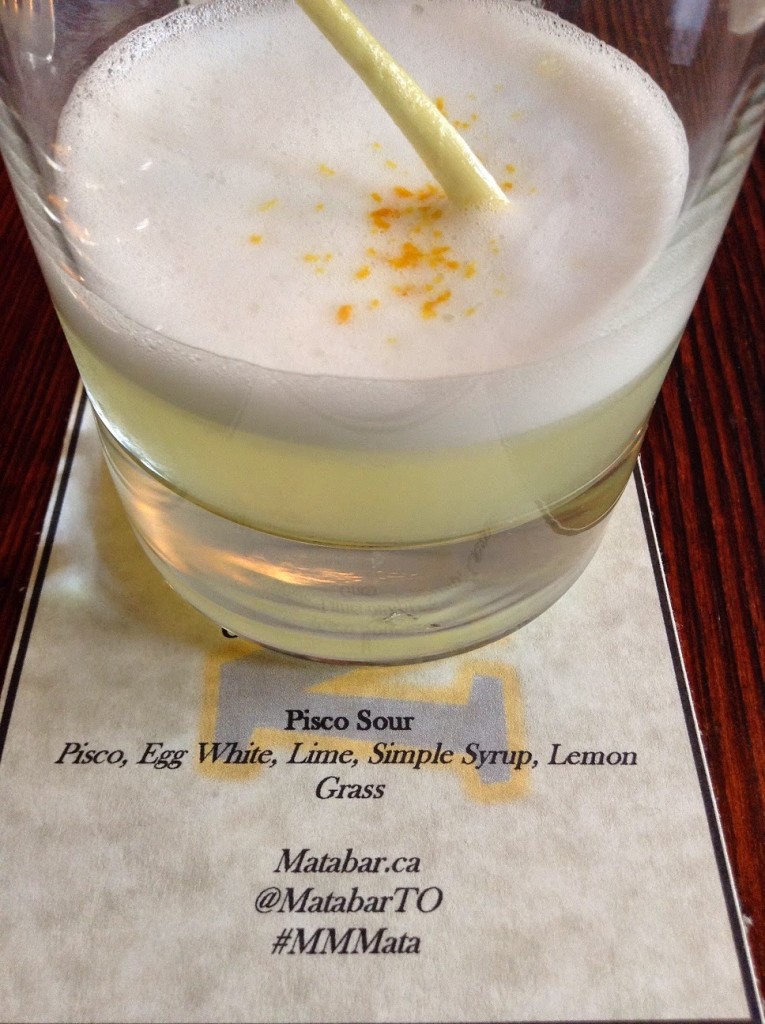 For most South American food, the obvious pairings would be beer (and Mata has a huge Ontario craft brew list) or cocktails (of which Mata has several delicious South American choices). But wine is just as great an option and co-owner Sharath Dwarkanathan walked me through the restaurant's small, but mighty list.
Currently, their wine list is a short one, but the plan is to enhance it over time. With many of the Mata team coming from Portuguese restaurant and wine powerhouse, Salt, it's inevitable that the wines they do have on the list are smart, South American choices that compliment the flavours of the food. Chosen in consultation with Salt's resident wine expert, Philip Carneiro, the list is focused and well-balanced.
Starting the line-up of whites is a 2012 Aromas Das Castas Alvarinho Trajadura Vinho Verde blend that has an extremely fruity nose – stone fruit, pears and apples – and is light and refreshing on the palate. This is a wine that's perfect for drinking on a warm summer day and which would work extremely well with the ceviche or watermelon and tuna tartare.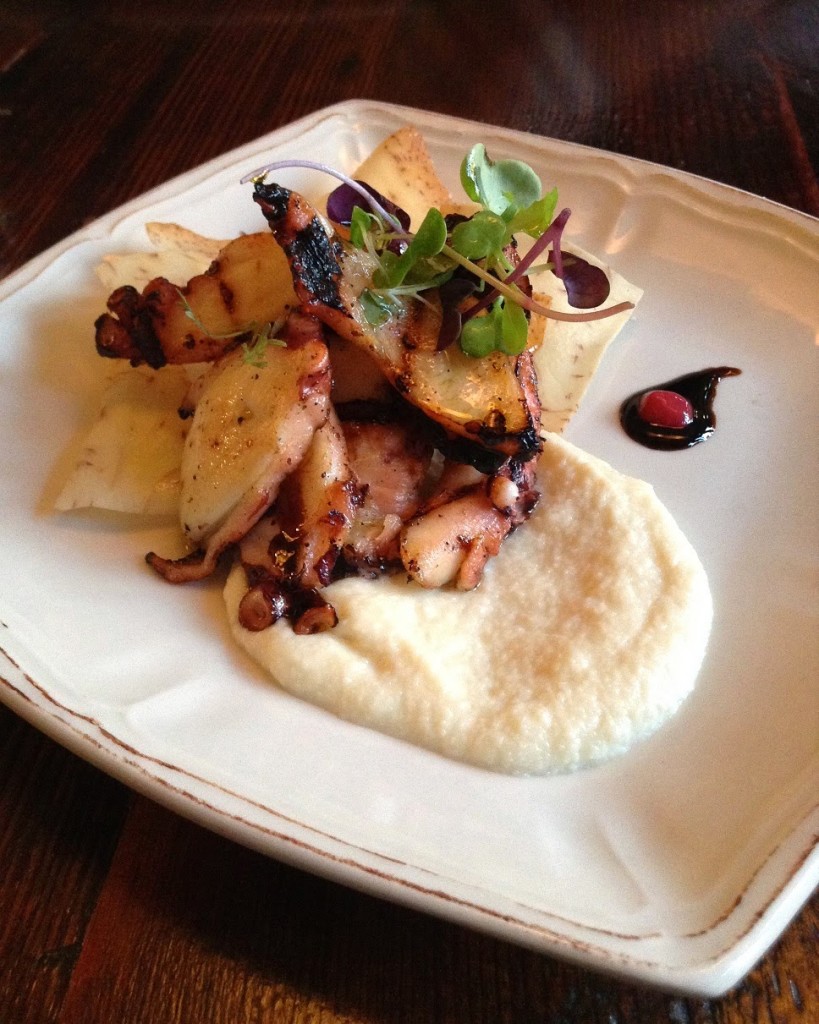 Grilled Octopus
The 2012 Don David Reserve Torrontes is a bit spicy on the nose, with some floral notes. On the palate it works well and is a nice compliment to South American cooking.
My personal favourite, however, was a full-bodied white. The 2012 Esporao Reserva is a blended white from Alentejo Portugal, which spent several months in French oak. This rich, slightly buttery wine would pair well with the restaurant's smoked crispy chicken hearts, ceviche or baked Escondidinho and is substantial enough even for red meat.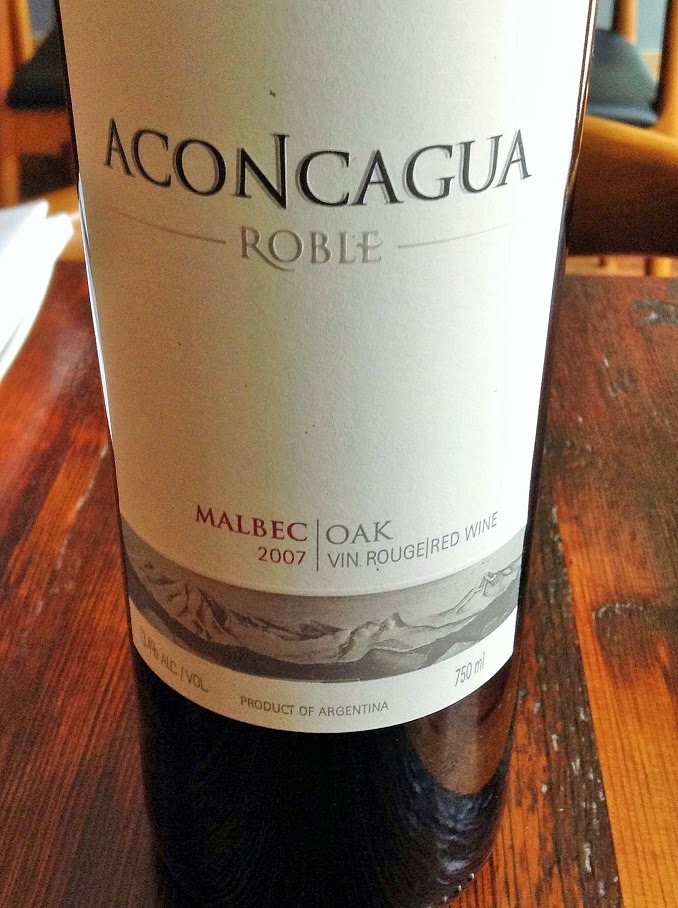 The three reds, a 2011 Montes Alpha Pinot Noir, a 2011 Santa Rita Reserve Carmenere and a 2007 Aconcagua Malbec , move nicely from light to heavy. The Pinot, from Chile, is very fruit-forward and perfect with tuna tar tare or picanha sliders. This is a very versatile wine that would pair well with many options and is light enough not to completely overpower some of the more delicate dishes.
The Carmenere is earthier with a bit of spice on the palate, a nice pairing with smoked meat, pastel and the cassava fries in the beef cheek poutine. This is a one with a lot of pairing options on the menu – it's a wine that cries out for food and works well as a compliment to South American dishes.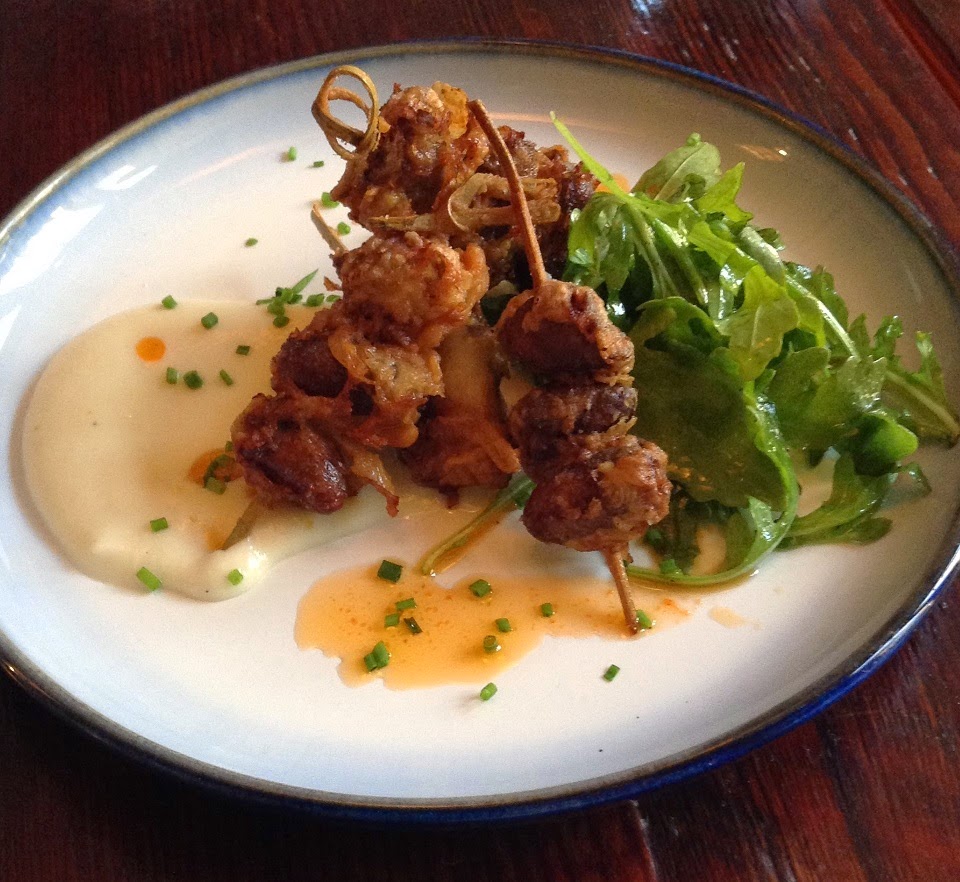 Smoked, Crispy Chicken Hearts
The Malbac, with seven years of age on it, has nice grip and is the heaviest option. This is one that works with the extensive red meat options on the menu. I don't eat red meat, but my fellow bloggers devoured the beef cheek poutine and picanha sliders, which I understand would be perfect with this Argentine wine.
Whether you opt for a glass of wine, a bottle of beer or a traditional South American cocktail, Mata will not disappoint. I was very impressed with everything I tried. The lobster pastel was ooey- gooey comfort food, the grilled octopus was cooked perfectly and the smoked crispy chicken hearts were very unique. While I learned that chicken hearts are fairly chewy (who knew?), I was impressed with the creativity of the menu and the authenticity of the food. I haven't had the opportunity to try a lot of South American cuisine, but I felt that Mata's kitchen, helmed by chef Felipe Facciolli, really delivered.
And Mata has recently started serving brunch on the weekends – I've never had a South American brunch, so I expect I'll be making another visit to check that out soon.
For more information on Mata Petisco Bar click here: http://www.matabar.ca/